Dune Alters Poster for China, Removes Black Actress, Stirs Up Force Awakens Controversy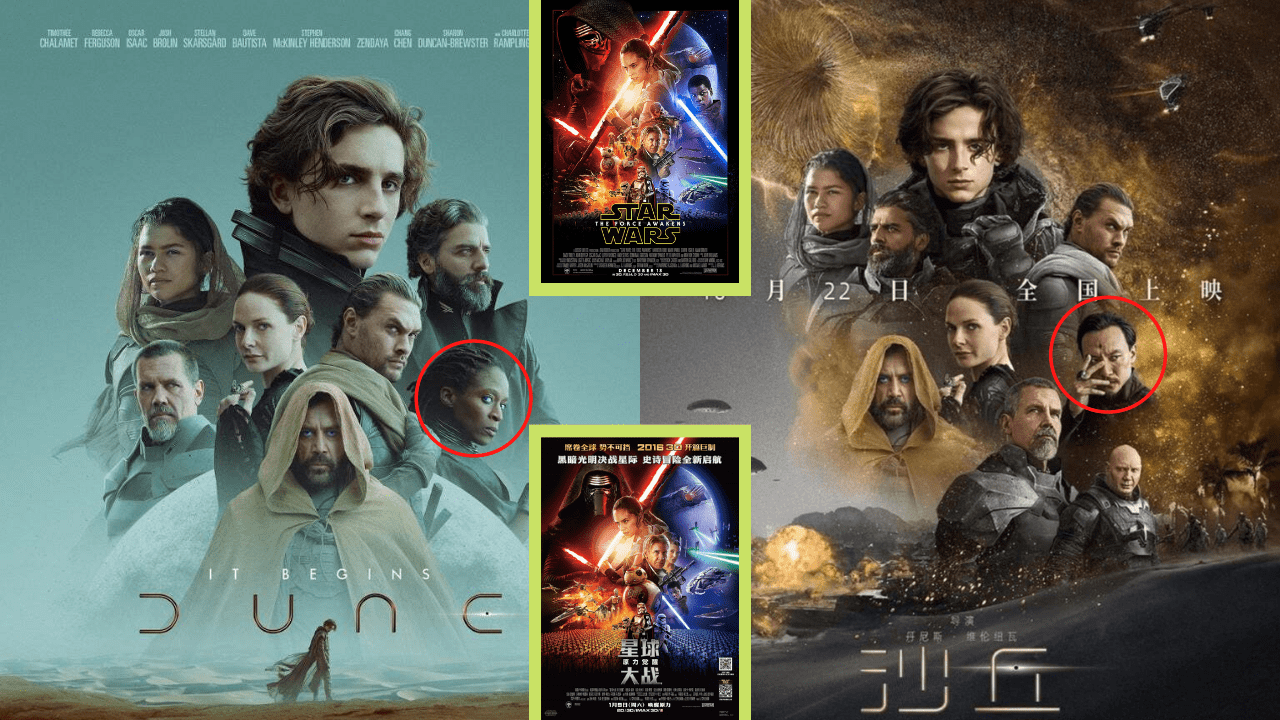 Dune is struggling at the box office all around the world. It's receiving mixed reviews, but it was going to be a tough go for anyone not familiar with the source material (the Frank Herbert classic is charting at #1 in all books on Amazon.com, by the way). Also, the tepid reception in China ($6.45 million opening day) wasn't from a lack of trying to pander; in fact, Warner Bros. took a page out of Disney's playbook and altered the poster to make it more "China-friendly."
Black lives don't quite matter as much as Chinese profits to the WB. Trinidadian-heritage actress Sharon Duncan-Brewster, who is circled on the American poster, is replaced by the talentless Dave Bautista, who is of Filipino ancestry. Jason Momoa is prominent there, and Zendaya's ambiguous ass seems unaltered; it's simply erased the black lady to appease the CCP. How's that working out for ya?
Duncan-Brewster starred in the film as Dr. Liet Kynes, who was originally a "white man" in the novel. So perhaps the CCP was really strict about adhering to canon? Or maybe it's that they are strict about putting minorities IN cannons. Right? Right?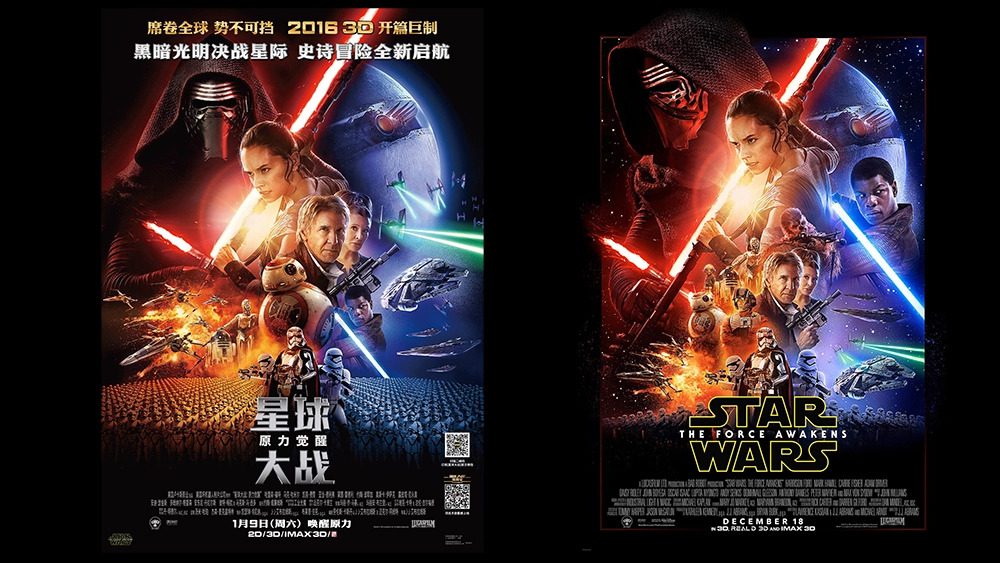 Clearly, this is the same strategy that didn't work back in 2015 for the Chinese promotion of Star Wars: The Force Awakens, after they took John Boyega's likeness on the poster and put it on a postage stamp for China. China couldn't care less about "a movie about space wizards, intended for children," as it made $120.2 million during its 5-week run in theaters, which had already stagnated at the 3-week mark. Sucks to suck.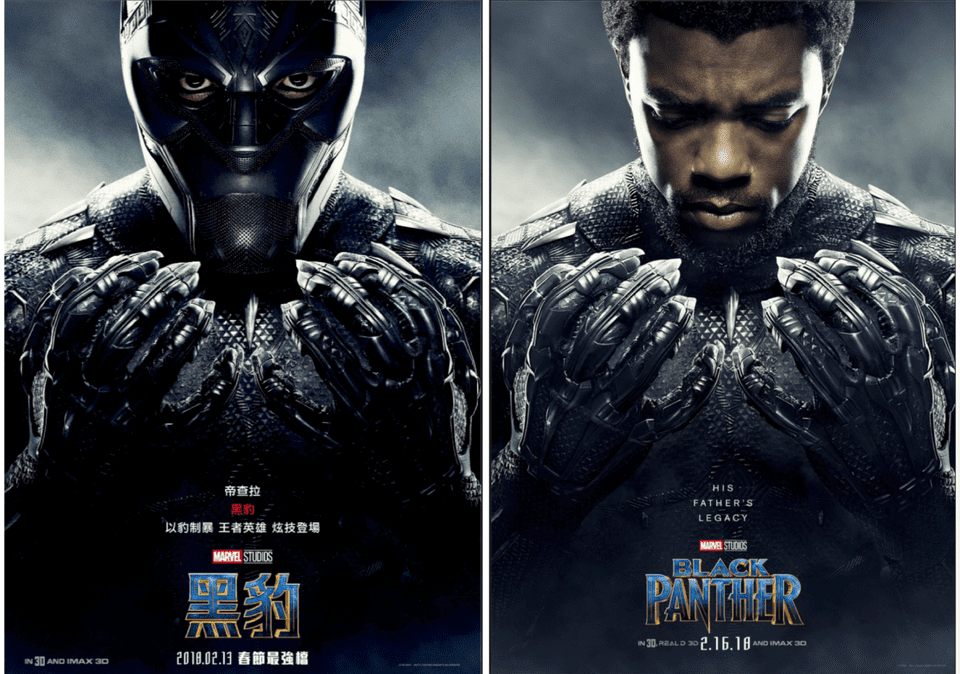 Also, in 2018, with the release of Marvel's Black Panther, alterations to the poster were made to put the Black Panther mask on Chadwick Boseman while he was unmasked for the rest of the world. It didn't help much, as opening weekend was only $66.5 million – which, in comparison, seems like a lot, but 2018 was a different time.
While Duncan-Brewster and Boyega have been supporters of Black Lives Matter over the past year, it's impossible to know if that's the cause of the promotional material being altered. Getting a straight answer from the Chinese Communist Party is more difficult than trying to leave one of their "re-education facilities" in Xinjiang province.
Further pandering has taken place in the promotion of Dune. Timothée Chalamet carried out a complete conversation with a doctor in the film 100% in Mandarin. Chang Chen, the actor who played the doctor – a minor role – is prominent in the Chinese poster, while he was absent in the other.
Director Denis Villeneuve, during the Venice Film Festival, used his pulpit to promote Dune and chastise Western "colonialism" and man-made climate change, yet failed to mention the world's largest polluter: China.