First Look at Merch for Halloween Horror Nights 2022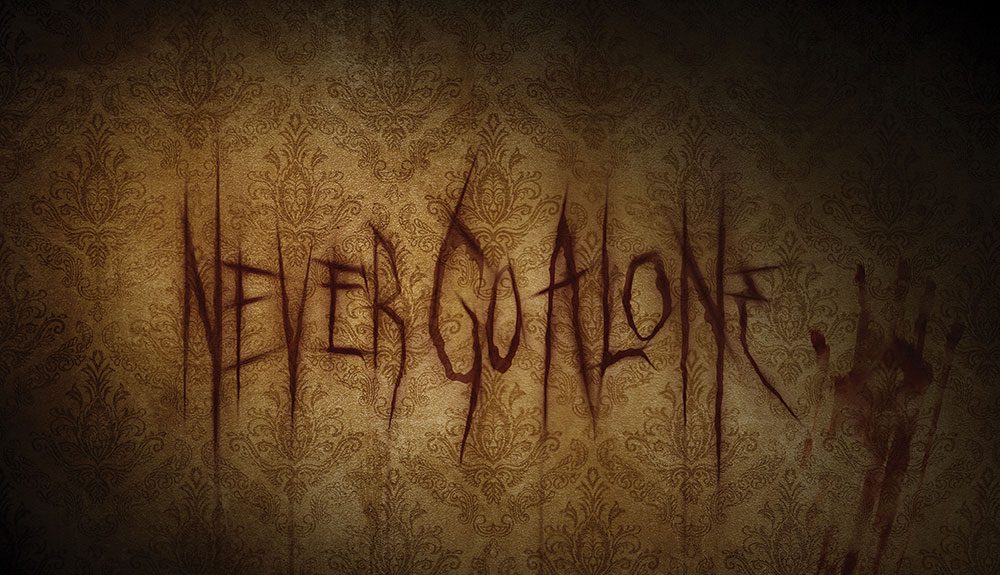 It may only be March, but at Universal Orlando, Halloween is just around the corner. This weekend, Halloween Horror Nights tickets went on sale, and we got a very, very tiny sneak peek at some of the merchandise for this year's event.
The first item is an HHN ringer t-shirt, black with red at the sleeves and collar. On the front, it has the traditional HHN logo, with 2022 at the bottom and the 0 in the shape of a pumpkin, which is interesting. Does that mean the Pumpkin Lord will be more prominent this year? Is this a sign that the Realm of the Pumpkin house is returning? Or am I reading too much into it, and it's simply because pumpkins = Halloween? Honestly, with Universal, you just never know. The back of the shirt says "NEVER GO ALONE" in an extremely creepy font with a bloody hand print. "Never Go Alone" has been the slogan of HHN for quite some time now, and I really like that they've incorporated it into the merchandise this year. Hopefully, it'll be on a lot more items come event time!
The second item is a glass Christmas tree ornament, with the same NEVER GO ALONE slogan as the shirt on one side and the other with the Universal Studios HHN logo. The ornament does not have a date on it.
And that's the end of the merchandise, at least for now. (Told you it was a tiny reveal.) Personally, I really like this design. I am not a fan of gaudy shirts, so the simplicity of this design makes me more inclined to buy it. I can't wait to see what else they'll have in store for us!
Halloween Horror Nights begins September 2nd and runs through October 31st.
Tickets are on sale now at universalorlando.com.
Merchandise can be purchased in person at Universal Orlando park or at shop.universalorlando.com.
And make sure to keep an eye out here and on Park Hoppin' for HHN updates as we get closer to the Spooky Season!