Luca Trailer Makes a Splash
On Thursday, February 25th, Pixar released the first trailer for its upcoming movie Luca. Wednesday, the entertainment house put out a poster showing the title character floating in the ocean, revealing his changeling nature. The film will feature the voices of Jacob Tremblay, Jim Gaffigan, Maya Rudolph, Emma Berman, and Marco Barricelli. Enrico Casarosa is directing the film; he previously directed the Pixar short La Luna. Luca is set to come out on June 18th. Pixar also released this description of Luca: "a fun and heartwarming story about friendship, stepping out of your comfort zone and two teenage sea monsters who experience a life-changing summer." You can watch the Luca trailer and see the poster here: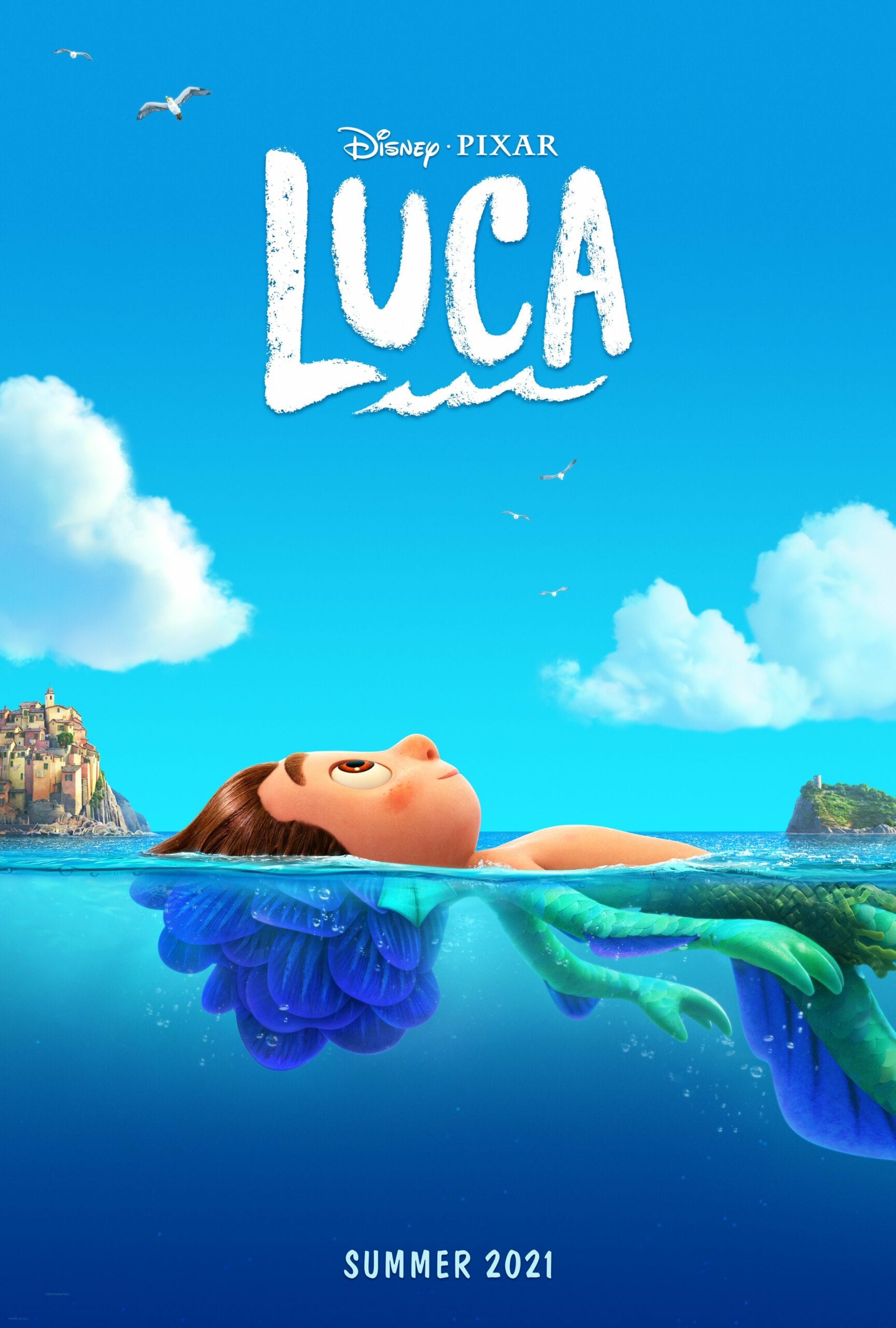 I think this Luca trailer is very promising. Of course, the animation is gorgeous; the water and landscapes look like you could jump into them. I'm sure there will be some grumbling about the "CalArts style" with some of the character designs, but I like them. Luca and his friends are very cartoony and expressive, which is one of the biggest reasons I love animation. The lush, colorful rendering of the Italian countryside is a visual feast. I'm sure there will be a heart-tugging moment when Luca's true nature is revealed to his friends; Pixar rarely fails there. The atmosphere of the trailer is just intoxicating and really does feel like a warm summer day. I'm impressed with the casting, too, especially Jacob Tremblay and Jim Gaffigan. The former is an excellent child actor who has never disappointed from what I've seen, and I just find Gaffigan very likable, probably because of his comedy. I would have seen Luca regardless because I always see Pixar movies in theaters, usually for my birthday. But this trailer sells the film well, and I hope (and expect) it to perform better at the box office than Onward did last year.
Do you like the Luca trailer? Do you plan to see Luca when it comes out? Is anyone craving gelato all of a sudden? Let us know in the comments below!