People With Nothing Better To Do Want Funny Shirts BANNED From Disney World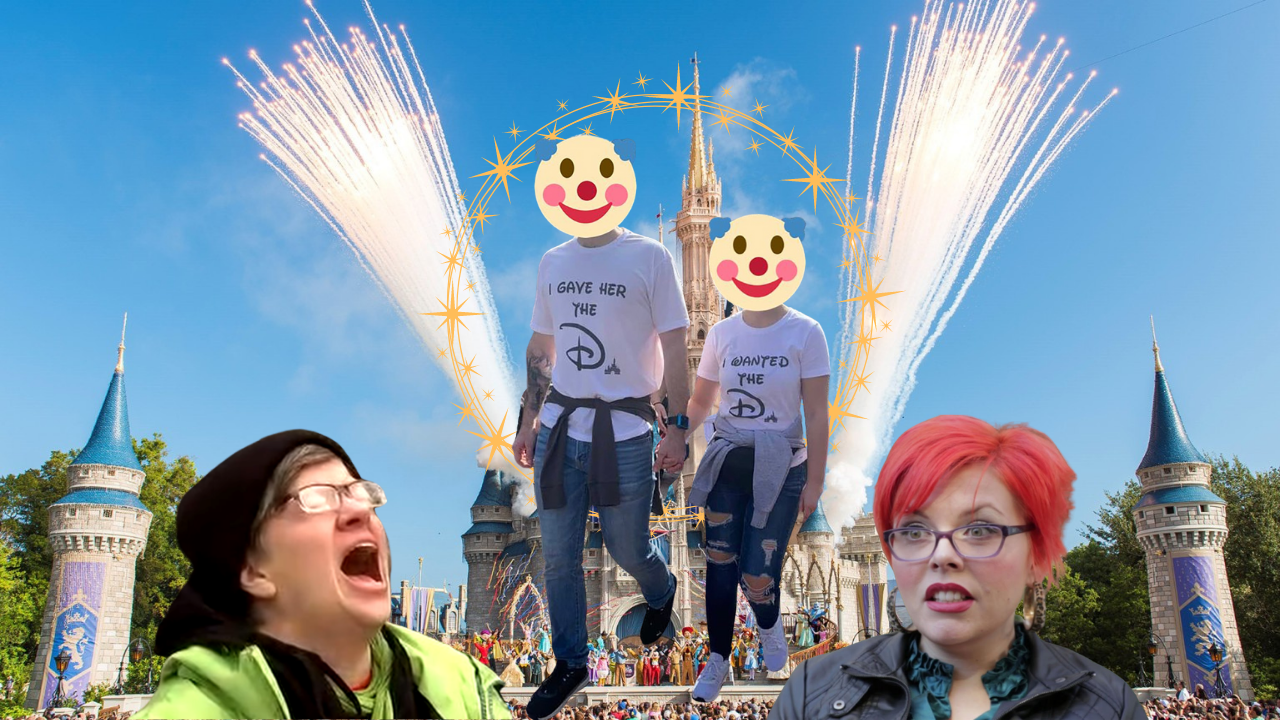 It may be a small world after all, but hopefully, it wasn't a small ride.
In case you thought there was any fun left to be had at Disney theme parks, this couple, simply expressing their free speech, wore "I Gave Her The D" and "I Wanted The D" t-shirts to Disney World. No one pictured seemed phased, but now some lifeless losers are trying to get the merchandise banned from the park. In an artistic sense, there is nothing wrong with those shirts. The font is obviously Disney's proprietary one, so the "D" in question would have to be "Disney," right? Otherwise, if the "D" is alluding to something else, those old Ric Flair NWA promos are starting to make a lot more sense…
"D is for Don't," tweeted the joyless Sam Carter, a former Disney creative designer who doesn't have a grasp on irony when putting the clown face emojis over the couple's faces.
One cat-piss-stinking heavy-breather replied, "If they banned these shirts from ever being allowed in a Disney park again I wouldn't be mad." For two reasons: one, because they are grammatically correct, of which you are obviously jealous; two, they probably don't come in XXXXXL.
Not everyone is retarded, though. The most liked reply on the thread states, "I think they're funny. If they ban this shirt I hope they ban all the shorts and skirts that show your ass too cause those are extremely inappropriate! And disgusting! I saw so many on the 1st in mk. That is way worse than a suggestive t shirt!" Let's not get too hasty, unless you're talking about the shorts that the "model" Tess Holliday was wearing/stretching when she visited the park earlier this year.
The New York Post reached out to Disney World and Disneyland for comment, but barring a miracle, the standard procedure on the website is that they maintain a right to refuse entry to any guest wearing inappropriate attire. Again, may I direct you to Tess Holliday – well, not if you are eating.