REVIEW: American Horror Story Season 11: New York City – Episode 1, "Something's Coming"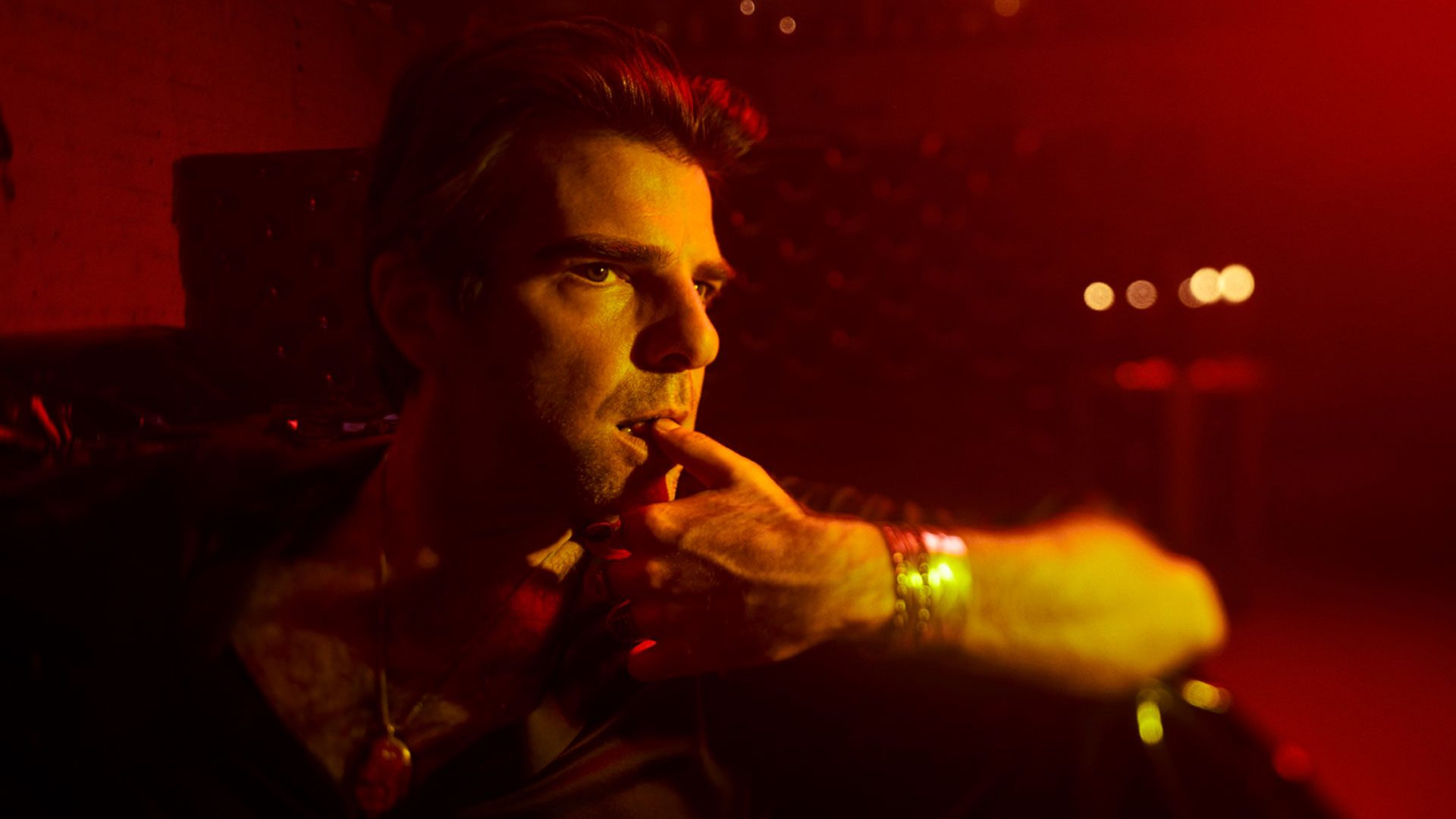 Season 11 of American Horror Story is here, and the action is set in 1981 New York City. The story centers on the gay counterculture struggling for acceptance and a voice while one in their midst hunts them down. Let's dive in.  
*SPOILERS*
"Something's Coming" introduces an airplane pilot and a stewardess staying in the same hotel. She propositions him, but rather than accepting, he goes out dressed as a policeman. Next, we meet Hannah (Billie Lourd), a scientist studying a new disease. She informs authorities that they'll need to kill all the local deer to avoid contagion. The pilot turns up murdered with his head severed. A group of lesbians charges into a newspaper office, demanding to have their issues covered. The policeman investigating the murder, Patrick, and the reporter covering the crime, Gino, are a couple. However, Patrick is in the closet, straining their relationship. At a gay bar, Gino meets Adam, a man whose roommate, Sully, disappeared, and gives him his card. However, rather than following up with him, Adam meets with a photographer to ask about one of his models. Patrick and Gino reconcile as the former offers a tip about the case. Gino heads to a bar associated with the murder to investigate, but he ends up being drugged and taken in a strange car. Theo, the photographer, asks his boyfriend and financier, Sam (Zachary Quinto), what happened to the model Adam asked about, and Sam says he died. This isn't true, but none the wiser, Theo tells Adam as much. Patrick meets with his wife, Barbara (Leslie Grossman), about their impending divorce. Adam continues desperately seeking information about Sully and the man he believes killed him.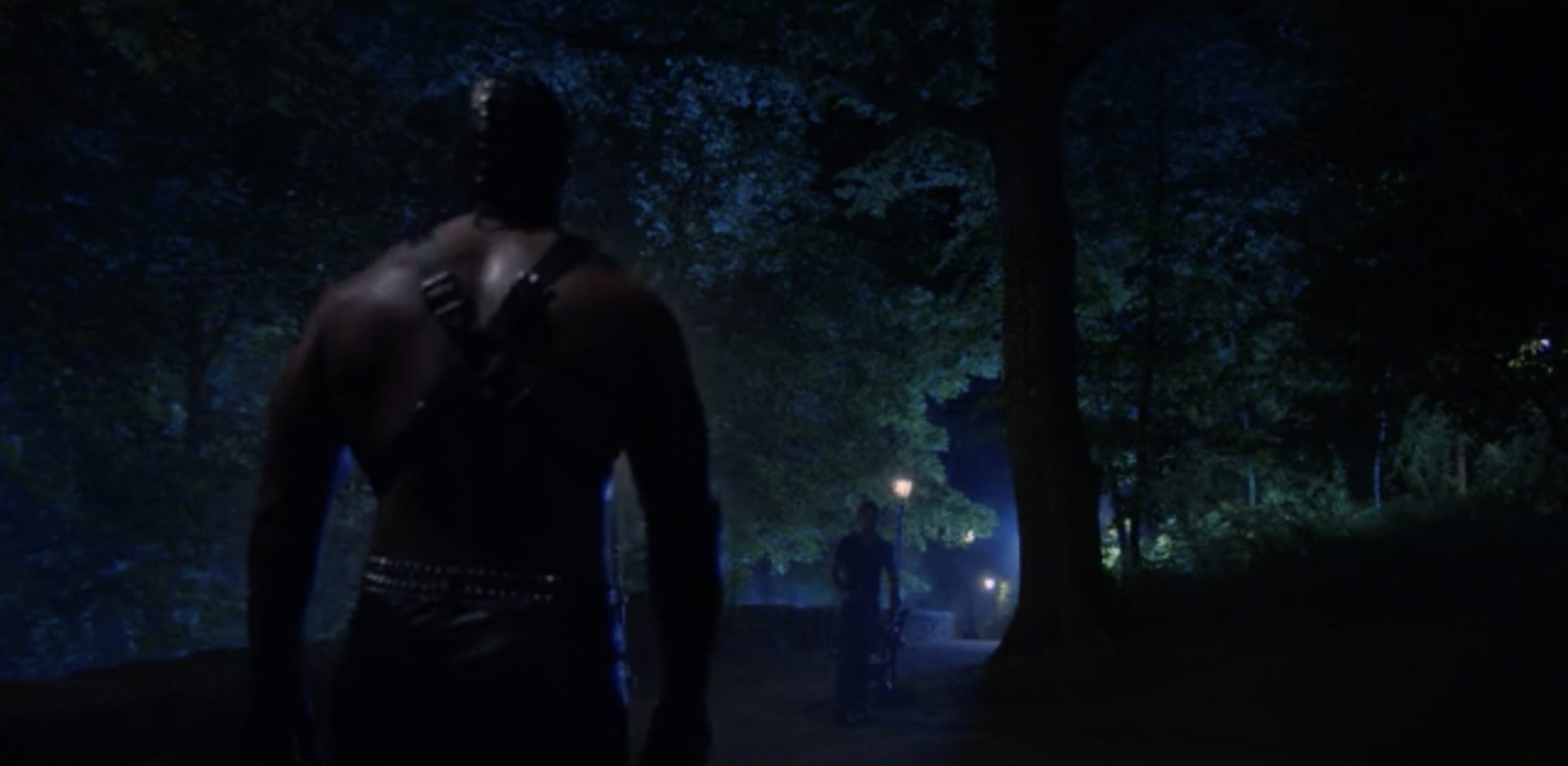 I love the tone and atmosphere of "Something's Coming." As the title would suggest, there's an air of dread and anxiety permeating every subplot introduced. This may seem like a small thing to comment on, but the subplots and different groups of characters come together well in the end. "Something's Coming" introduces many characters in quick succession. Aside from the majority being gay men, I quickly found myself wondering what they had to do with one another. It was also difficult to remember everyone's name at first. The only lingering question I have now is about the trio of lesbians who storm into Gino's office demanding representation. Sandra Bernhard's casting was announced weeks ago, so I assume these will be prominent characters. I haven't watched episode 2 yet, though. I assume we will learn more about the ladies there. Gino's retort to their anger that he isn't their hairdresser made me laugh, though. 
Ever since AHS: Hotel (season 5) turned my expectations on their head, I always find myself trying to suss out who could be the season's villain. Denis O'Hare's Henry, Zachary Quinto's Sam, and Big Daddy seem like obvious candidates. Speaking of Big Daddy, I hope he gets a different name fast. I get that this is a nickname given to him by Sam and Theo, but it's ludicrous in an otherwise restrained episode. American Horror Story is no stranger to camp, and I guess I shouldn't be surprised to find it in a season about the 1980s gay counterculture, but I don't think it fits with the tone or the seriousness of the subject matter. Another possibility for an antagonist could be Hannah (Billie Lourd); sure, killing the deer is understandable under the circumstances. I get her reasoning in trying to contain the spread of a new disease. But am I the only one who thought she looked satisfied when the cops killed the animals? There is something off in her facial expression, and I can't help wondering if she has bad intentions. Henry could have drugged Gino's drink, although I don't know why he would answer his questions if he was going to get rid of him. I get the feeling Sam knows Big Daddy is alive and is lying to Theo about it. After all, isn't Big Daddy the one who lets the final model in to be photographed? Sam is hiding something and may be complicit in serial killing. 
"Something's Coming" features some interesting music choices, including stage performances by Patti LuPone! I can't criticize that; this woman is a legend and can sing anything. The episode has a dark palette, in keeping with the subdued tone and grounded (at least for AHS) characters. I'm not an expert, but the costumes seem period-accurate to me. I guess I was onto something when I mentioned that NYC was considered scarier decades ago than it is now. 
There's one scene I don't understand, and that's when Patrick pulls a box of handkerchiefs out of the closet. This follows the dead man being found with a handkerchief in his mouth and Patrick asking Gino what the different colored handkerchiefs mean among the gay community. Are these Gino's handkerchiefs, and if so, why was he hiding them, and how did Patrick find them? If they're Patrick's, why did he play dumb earlier in the episode? I just don't understand what's going on here. In the beginning, it was interesting how the pilot who gets killed told the stewardess he couldn't hook up with her because he was married. This scene is well acted despite being rather basic in concept and dialogue. It also leads to the surprise that the pilot is gay and not at all interested in being faithful to any potential partner. 
"Something's Coming" is a decent start to a season with a unique concept. After Double Feature, I have to question whether American Horror Story can keep this energy for an entire season. I enjoyed what I've seen so far, though, and I look forward to seeing where the story goes from here. 
Plot - 8
Acting - 9
Progression - 7
Production Design - 9
Horror Elements - 5
7.6
Good
"Something's Coming" is a decent start to a season with a unique concept. After Double Feature, I have to question whether American Horror Story can keep this energy for an entire season. I enjoyed what I've seen so far, though, and I look forward to seeing where the story goes from here.