REVIEW: The Last of Us Part II
Cause and Effect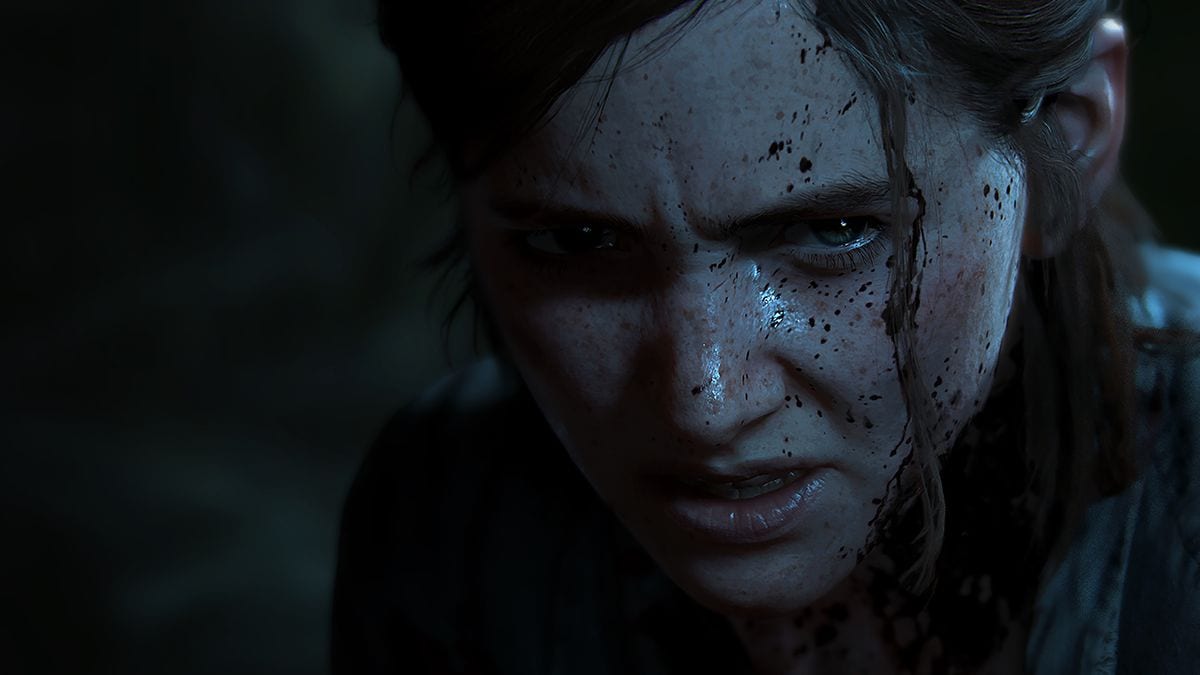 The Last of Us Part II is the long-awaited follow up to Naughty Dog's 2013 masterpiece, and finds Ellie at the age of nineteen and starting down a path of revenge after someone she cares for is taken from her.
I'm not going to pussyfoot around this: The Last of Us Part II has been a very controversial game for the past few months after there were some pretty extensive leaks of cutscenes and plot details. I stayed away from these spoilers, both because I was excited to play the game and did not want my viewpoint in any way sullied, and because I wanted Naughty Dog to tell me this story themselves. Now that I have beaten the game, putting a ripe 21 hours into it, I'm here to give my thoughts. 
Let's start with the controversial narrative. Without explicit spoilers, I'll say that I wound up being okay with the big point of contention: THAT death. When it initially played out in front of me, I wasn't sure I was okay with it. I was questioning the way it went down and the circumstances under which it took place. As the game played out and I lived with that event over the course of the 20+ hour-campaign, and the path of revenge got bloodier and bloodier, I started to really think about how far these characters had come, and how both of these games have affected all of them. I found that the choice really worked for me in the context of the themes of the story, and how that character had evolved. Those themes are ever-present in Ellie's portion of the story: the cycle of violence, the cause and effect of an eye for an eye, revenge blinding you to the acts you commit, etc. This central story point plays into all of those themes so well. I get why it's divisive, and  I understand why people are upset, but I just don't agree at all. 
As for the plot beyond that, I was absolutely riveted for the first half of The Last of Us Part II. I found Ellie's path of revenge to be quite powerful, even if it was emotionally draining. I can say with certainty that pretty much they only ray of sunshine in that first half of the game is the fantastic dynamic and relationship between Ellie and Dina, which I found consistently engaging and heartfelt. The performances of Ashley Johnson and Shannon Woodward are outstanding. When the story moves to Seattle, and the duo starts to tussle with the WLF (one of the hostile factions), things get progressively bleaker and heavier until a breaking point is reached. By that point, we are brought to the next controversial aspect of the game's plot: Abby. Yes, Abby; the military gal built like a brick shithouse that has had everyone up in arms for a while. To be honest, I really like Abby as a character. I think she's well drawn, and even though there are aspects of her story that didn't connect with me, namely a love triangle and some of the story involving the Scars (the enemy of the WLF), I still came away from the story caring for her. She does terrible things, things that upset me greatly, but the writers take time to flesh out her motivations for doing these things and set her up as a fully formed character in her own right so that, even if I don't condone her actions, I can see her point of view.
Abby's part of the game, however, is where I started to feel some of the pacing issues of The Last of Us Part II arrive. We basically do the same three days over from another perspective, and while there is some added depth given to characters, I can't say I was always invested in anyone outside of Abby. Once we enter the climax of the story, we also hit some Return of the King syndrome, where it feels like the game is ending and the story is wrapping up, and then there's another two or three-hour section after that. That final section is great, to be fair, but it did feel a little tacked-on to prolong the confrontations. All of that said, it leads to a finale that had me very emotionally invested, nearly pleading with the game as button prompts appeared on screen to make Ellie do things I just did not want to do, in the best possible way. And it's all wrapped up with a beautifully emotional coda that put a lump at the back of my throat for the rest of the day. The story in the previous game is tighter, and I prefer that smaller scale and intimacy, as I think Part II gets a bit big for its britches occasionally. But even with that caveat, I think the story is excellent, and one of the best told in a PlayStation exclusive. 
From a gameplay perspective, The Last of Us Part II plays like a dream. The upgrades to the combat especially floored me because of how smooth it is. I never realized how much I needed a dodge button to truly flesh out the hand-to-hand combat in this series. The dodge adds greater viability to aggressive combat that just wasn't there in the first game. The melee combat is also outstanding, taking the brutal and graphic combat from the first game and dialing it up to 11. The violence in Part II doesn't hold back, and arguably goes too far in some circumstances, but that's kind of the point. They make you feel bad for some of the actions you take, be it a grotesque animation or gory detail, or even with other enemies shouting out the names of the enemies you have taken down. Not only does it make the world feel more real, but your actions feel more sickening. This, again, really nails home the themes about the cycle of violence and makes you examine certain actions that you take. All of that said, the combat is super satisfying, and well-designed environments help with that. Ellie has a lot of options for how she can tackle different situations. She can go prone in the grass; she can use the verticality in some environments to her advantage and come in for an aerial kill; she can craft various tools to help her out during battles. The gunplay is also much improved, feeling a lot more confident, reminding me a lot of the jump from Uncharted to Uncharted 2. Exploration is another aspect that is much improved, due to not only better controls and a jump button but larger and more expansive environments that feel as if they're begging you to take a peek inside buildings for useful gear, materials, and optional side conversations. The conversations between Dina and Ellie, in particular, always held my interest, as their dynamic is great.
The visuals… I mean, it's a Naughty Dog game, so they're a landmark for consoles. The Last of Us Part II is running at 30 FPS, like the first game, but that never bothered me. The environments are huge, dense with detail, and feel real in a way that a lot of games never achieve. Seeing this makes me hyped for what Naughty Dog can do with PS5. The foliage is stunning, the water effects look nearly photo-real, and character models are staggering in quality, be it the facial details, the facial capture, the detail in clothing. In-game, the facial capture is still being implemented, like when you do a stealth takedown, Ellie/Abby's faces grimace in such a realistic way, and it's impressive. It's incredible considering how amazing Uncharted 4 and Lost Legacy looked, and this is even better. The transitions between cutscenes and gameplay are seamless too, and that adds to the sense of immersion and the feeling that you are playing the story out yourself. It's definitely an improvement over the pre-rendered cutscenes symbolized by a cut to black. Is the game difficult? I played it on Normal for my first playthrough and found a solid and fair challenge throughout. I was consistently challenged by the impressive AI that very aggressively searches for you if spotted, and while aggressive combat is supported, it's punished if you don't plan ahead. The only technical issues I logged were a couple of ledges that I missed, which I definitely should have caught, and one game crash. But I had zero CONSISTENT issues at all.
We can't discuss the sound of The Last of Us Part II without first talking about Gustavo Santaolalla and Mac Quayle's incredible musical score, which takes the emotion and dials it way the hell up. There's also a surprising amount of insanely good action tracks that really got my heart pumping. I cannot say I'm stunned, because the score for the first game is one of the greatest of all time, and this one ranks way up there with it. It's a score I can picture myself putting on in the background while I write or something. Aside from that, the audio design is fantastic, with some of the meatiest and most brutal sound effects I have ever heard. That, coupled with the chilling noises uttered by the Clickers and other infected, had me creeping around corners in fear. The ambiance is also really well set, with the sounds of horse hooves clomping down broken roads, the crunching of snow underfoot, the crackling of fire, and many other fantastic environmental effects really putting you into a mindset where the world of The Last of Us Part II feels real and alive.
Overall, while I do understand some people's reservations, I think The Last of Us Part II is a worthy follow-up to the masterpiece that is its predecessor. Its story is ambitious, sometimes to a fault. Its characters are well-drawn and consistently engaging, and I found the plot to be emotionally satisfying and beautifully told, for the most part. I recommend giving the game a chance, even if it's just a Redbox rental for a day or two. Does it reach the heights of the first game, one of my favorites of all time? No, but I think it's a great game, and I've already started a new game plus save to experience it again.
What did you think of The Last of Us Part II? Let me know in the comments below! Stay nerdy, everyone!
Gameplay - 9.2
Difficulty/Length - 8
Story - 8.1
Graphics - 9.5
Sound Design - 9.2
8.8
Great
The Last of Us Part II is an ambitious, emotionally compelling follow-up to a masterpiece. While it doesn't reach its predecessor's heights, it carves out its own little piece of excellence