REVIEW: Whisper of the Heart (1995)
1995 saw the release of the first cinematic Studio Ghibli film not directed by either Isao Takahata or Hayao Miyazaki. Whisper of the Heart is more grounded and toned-down than many of the studio's more famous efforts. The movie follows a young girl's day-to-day life in a pretty honest, believable manner. I remember finding this film dull when I first saw it, except for a couple of scenes that have more of a dream-like quality. However, I had quite a different reaction this time. Let's dive in. 
Whisper of the Heart follows a young girl named Shizuku Tsukishima as she prepares to take her high school entrance exams. Rather than studying hard like her peers, Shizuku always has her nose in a book. Her life seems pretty mundane as she argues with her sister, runs errands, and gossips with friends at school. But things begin to change when Shizuku notices that every book she checks out of the library has been read by one Seiji Amasawa. Shizuku embarks on a journey to find out who Seiji is, but she may just find herself along the way.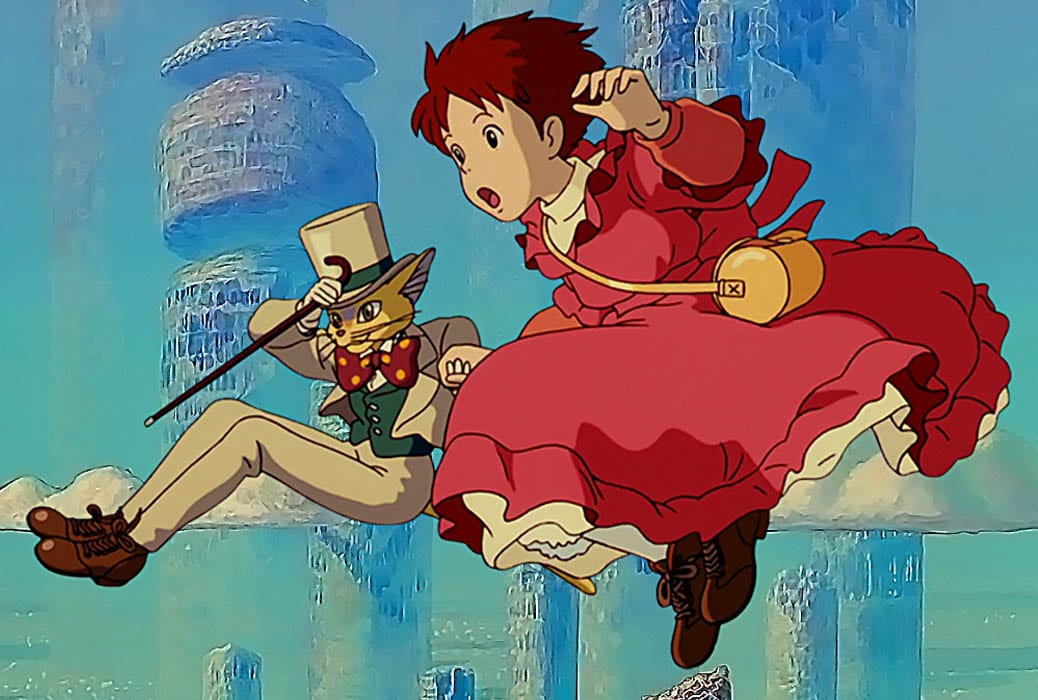 It's difficult for me to put into words all the things Whisper of the Heart made me feel. I guess I've just grown more patient over the years, but I can't believe I ever found this story boring. Shizuku is one of the most relatable protagonists I've ever seen, and Whisper of the Heart feels utterly personal and filled with passion. I feel silly saying this about a movie that came out in Japan the year I was born, but at times it felt as though Whisper of the Heart was talking directly to me. Shizuku is at a crossroads in her young life, unsure of what she wants or how to get there. Her home life is probably similar to many in real life, full of love as well as silly spats between family members. Shizuku's desire to bury her head in fiction instead of confronting life's uncertainties rings true to me personally. I also connected with her feelings of inadequacy when she didn't know what she wanted to do with her life. Shizuku is only about to enter high school, but we put a lot of pressure on young people to decide what job they want for the rest of their lives. While Whisper of the Heart's story and characters are some of Ghibli's most realistic, I found the experience of watching the film quite magical. I loved everything with Seiji and the talk of fairy tales; I think this film mirrors better than any other I've seen how it really feels to fall in love. One thing that makes Seiji and Shizuku such great characters is that once they get close, they encourage one another. Shizuku insists that Seiji's handmade violin is great and that he should pursue his dream of making them professionally. For his part, Seiji tells her that he wished he had known about her book so he could have encouraged her. Even at this young age, they bring out the best in one another and push each other to be better.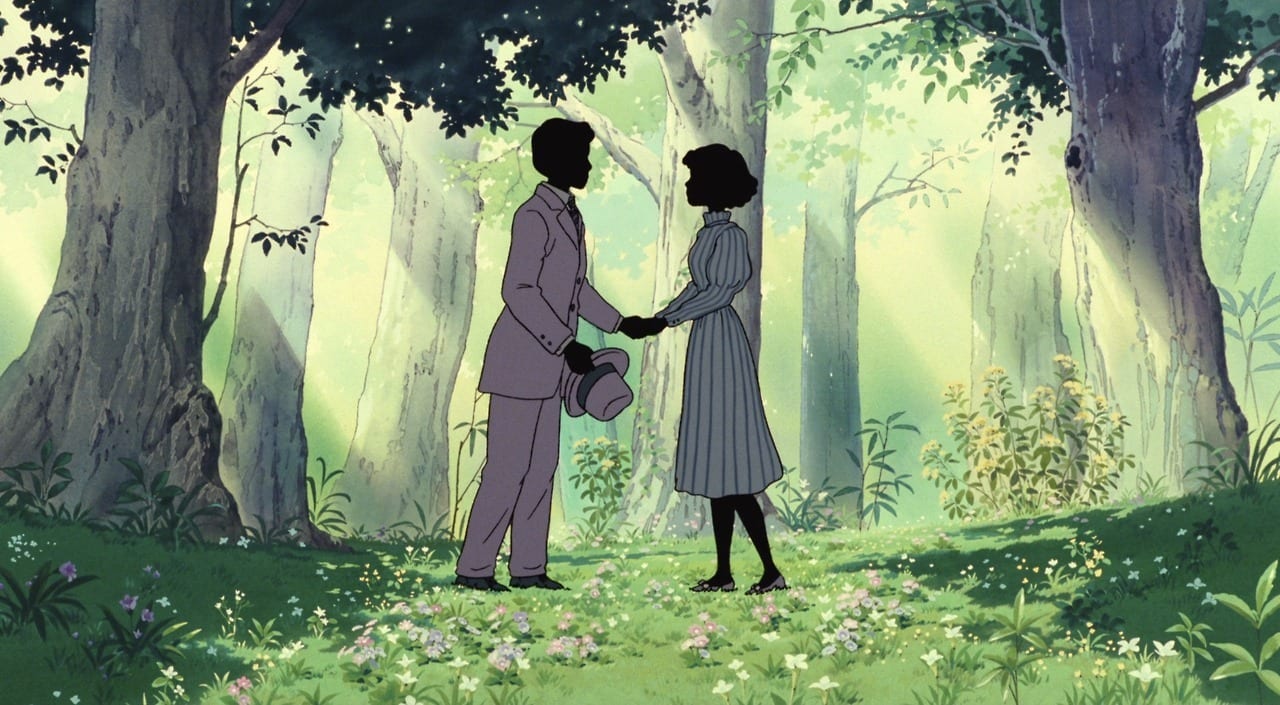 Everything with Mr. Nishi and the Baron is just delightful. The scene where Shizuku is singing to Seiji's violin playing and Mr. Nishi's friends join in is truly magical. But what I liked the best about Mr. Nishi is that he pushes Shizuku too. He's the first person to encourage her writing, the first to read her manuscript, and he reassures her that Seiji (his grandson) was just as unpolished with violin craftsmanship when he first started. One of my favorite scenes in Whisper of the Heart is after Mr. Nishi reads Shizuku's book and he decides to tell her the story of the Baron. The Baron is a beautiful cat statue with glass eyes, but the real beauty is in the story behind him. Shizuku incorporates the Baron into her story as a character, and this motivates Mr. Nishi to reconsider old, sad memories. The scenes that take place in Shizuku's book are a welcome change of pace, and they fit in so well thematically. They also give us Cary Elwes as the Baron, a character who would go on to star in his own movie. The dynamic between Shizuku and Seiji is great stuff, and I love how it develops throughout the film. But I think I like Mr. Nishi and the way he encourages Shizuku's passion for writing even more. I've known a couple of Mr. Nishis in my life, and I think everyone needs at least one.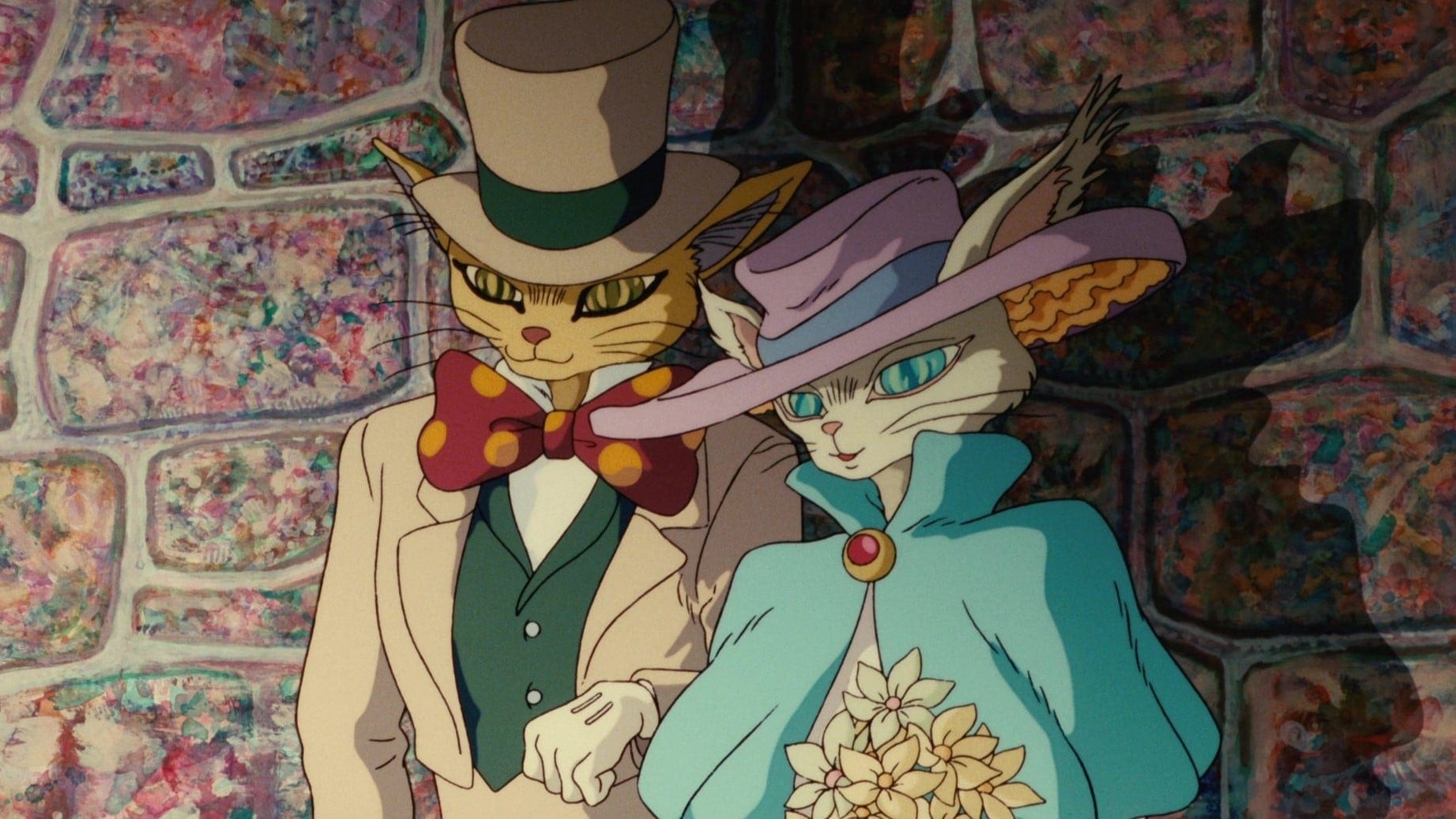 Shizuku's family are all well-realized, and their interactions feel just like a real family. Shizuku's older sister Shiho is nosy and throws her under the bus to their parents a couple of times, but she really means well and just wants Shizuku to succeed in school. Shizuku's parents are also frustrated with her grades and question her about her mysterious project. I love the scene where they confront her about this, and especially how her father reacts. He tells her that he respects that she cares so much about her project and goes to the library to work on it. He tells her to do what she thinks is right and follow her heart, but he also reminds her that if things don't turn out well, it's on her. I get so used to seeing overbearing parents in the media that it's always refreshing to see them portrayed as reasonable individuals who just want what's best for the kids. Rather than trying to control Shizuku, her parents simply remind her that actions have consequences without belittling her interests and the work she's been doing. And in the end, she decides to work on her grades and get into a good high school anyway. 
Brittany Snow and David Gallagher are excellent as Shizuku and Seiji, respectively. Shizuku is a sensitive, emotional character, and you can hear that in her voice and see it in her expression. Seiji is a smart-mouth early on, but he gets better, and Gallagher does both well. Ashley Tisdale plays Shizuku's friend Yuko, and despite knowing Tisdale from several things, I forgot it was her because she sinks right into the role. Jean Smart plays Shizuku's mom, and she's just as good as she always is. James Sikking brings intelligence and a softness to Shizuku's father. Harold Gould and Cary Elwes are probably my favorites, though, as Mr. Nishi and the Baron. Whisper of the Heart's original musical score by Yuji Nomi is absolutely gorgeous. I'm not sure why "Country Roads" is this film's theme song since it's usually associated with the American South. But you know what? It works, and every time it plays in the movie, it's gorgeous. The opening rendition is sung by Olivia Newton-John, Snow sings it several times as Shizuku, and there's a Japanese version in the credits. They all slap. The animation in Whisper of the Heart is stunning and quite versatile, equally shining in intimate character moments and fantastical dream sequences. 
What else can I say? I love this movie. The characters are so well-defined and believable, and the story is highly relatable. Whisper of the Heart is beautiful visually, aurally, and ideologically.
Plot - 10
Acting - 10
Direction/Editing - 10
Music/Sound - 10
Animation and Character Development - 10
10
Outstanding
I love this movie. The characters are so well-defined and believable, and the story itself is highly relatable. Whisper of the Heart is beautiful visually, aurally and ideologically.