That's Not Wrestling #19: This is Your Champion?
Kenny Omega, Bryan Danielson, AEW Dynamite Grand Slam, and more!
Welcome, and thanks for joining me at Geeks + Gamers! This week, I discuss Kenny Omega, Bryan Danielson, AEW Dynamite Grand Slam, and more!
A couple of years ago, the planets looked to be aligning for a fantastic shift in the realm of pro-wrestling. Talk of a smashing new promotion with a television deal and "serious, sport-based wrestling" was on everyone's lips. Finally, the modern wrestling fan's life of "eating shit and learning to love the taste" was over. Or was it? Meet me here every Thursday to pick apart the actions of the daft, the dangerous, and the desperate in pro-wrestling… well, in AEW.
<Last Week's That's Not Wrestling!
For those that only just showed up for the ice cream bars and have stuck around, don't let that belt on Kenny Omega's shoulder fool you. If the situation weren't so sad, it'd almost be funny.
Kenny Omega Is a Joke
Two years ago, AEW was launched to give wrestling fans old and new a legitimate alternative to WWE. Carrying the hopes and dreams of all the abused wrestling fans was a huge task to shoulder, but a team emerged backstage and in the ring that assured us it was possible. The effort was there… kind of, but some of the directions people were running in seemed a tad misguided.
Even before AEW opened its doors, there were a few wrestling fans that would shriek that Kenny Omega was the best wrestler in the world now, then, and forever. When I'd never heard of him before, I listened to this claim with an open mind and started looking for some of his matches. Rather than me telling you about the daft shit he's been involved in again, here's just a taste of his pre-AEW work that those fans were going by.
I'm not sure that this same judgment is best taken on board when looking to establish who the top guy in the company should be. As I said, this isn't all of it. AEWBotches on Twitter has posted much of Omega's back catalog and has received quite the backlash for it, ranging from legal notices and strikes on YouTube to threats of violence towards himself and his family in his DMs. This sounds to me like people have spent a lot of time blindly parroting how great Omega is. Some of them don't know anything about all the silliness and lashing out because they're embarrassed once they see it too, or they just love this stuff, and they're irate that people are laughing AT it and not WITH it.
Tony Khan can do what he wants to try and stop people from pointing out flaws and contradictions that come out of his promotion/own mouth, but this is the internet, little Tony. These things will always resurface. Also, maybe stop laughing when people highlight WWE's mess-ups and then sulk when people measure you with the very same stick. "No" isn't always a naughty word.
If Kenny Omega were just some obscure little novelty act on the internet, that'd be one thing. The problem is, AEW is importing some serious star power now, and those people that will bring more eyes to the promotion are beginning to step in some of the amateur shit that's been stinking up the place for a while. In my opinion, AEW should consider itself lucky people didn't laugh Omega out of public life upon first sight, let alone them trying to convince the masses that Omega is any kind of tough guy, star, or even just a pro-wrestler.
American Dragon Hits A Brick Wall
Bryan Danielson took on Kenny Omega in his debut AEW match on AEW Dynamite last week. The bout started off nicely, but the commercial break appearing just as Omega should have been capitalizing on the devastating move he just hit completely flattened my tires. The picture-in-picture allowed us to see a demonstration in typical AEW refereeing. Bryan was down and out on the outside of the ring for a good minute, but the referee would seldom remember he was supposed to keep track of how many seconds Bryan had been out there.
The remainder of the match saw each man landing hard shots on each other, kicking out of everything, and Kenny Omega was even (presented as being) good enough to escape Bryan's cattle mutilation submission with ease. As the 30-minute time limit ran out, both men were still on their feet and swinging. Bryan was a battered mess, and Omega didn't look that phased. It would have been one thing if Bryan were close to making Omega tap just as the bell rang, but he did. Bryan looked half-dead, not inches away from success.
Bryan was not only fresh and healthy walking into this title picture, but he was fresh to the entire promotion. Omega has been defending that belt for a while now. On top of that, since it wasn't for the title, Omega could have afforded the loss there. Pinning the champion in a non-title match is enough for Bryan to request a title shot down the road. This didn't need to be an immediate reaction, either. Bryan said himself that he just wanted to know who was better; it didn't need to be for the belt.  We could have had Omega ducking him and Bryan being distracted by other people for a while before it finally paid off.
Seeing the utter machine that is Bryan Danielson struggle at this hurdle was a disappointment. It would be like Captain America jumping into the DC/Batman Universe and coming to a draw with Robin. That impresses nobody. Bryan's less-than-a-minute loss to Sheamus is looking less embarrassing now. At least Bryan was distracted by his bit of crumpet, AJ Lee, before an absolute meat-head kicked his head off.
In AEW, Bryan couldn't even beat the guy that wrestles kids and inanimate objects.
Not The First Time This Has Happened
I mentioned before in The Luck of The Hangman article that Kenny Omega's involvement with "Hangman" Adam Page did Page, the apparent up-and-comer, zero favors. To be fair to Omega, this behavior isn't monopolized by him. His fellow Extra Value Performers behind the scenes, Cody Rhodes, and The Young Bucks need their hands slapping for this too.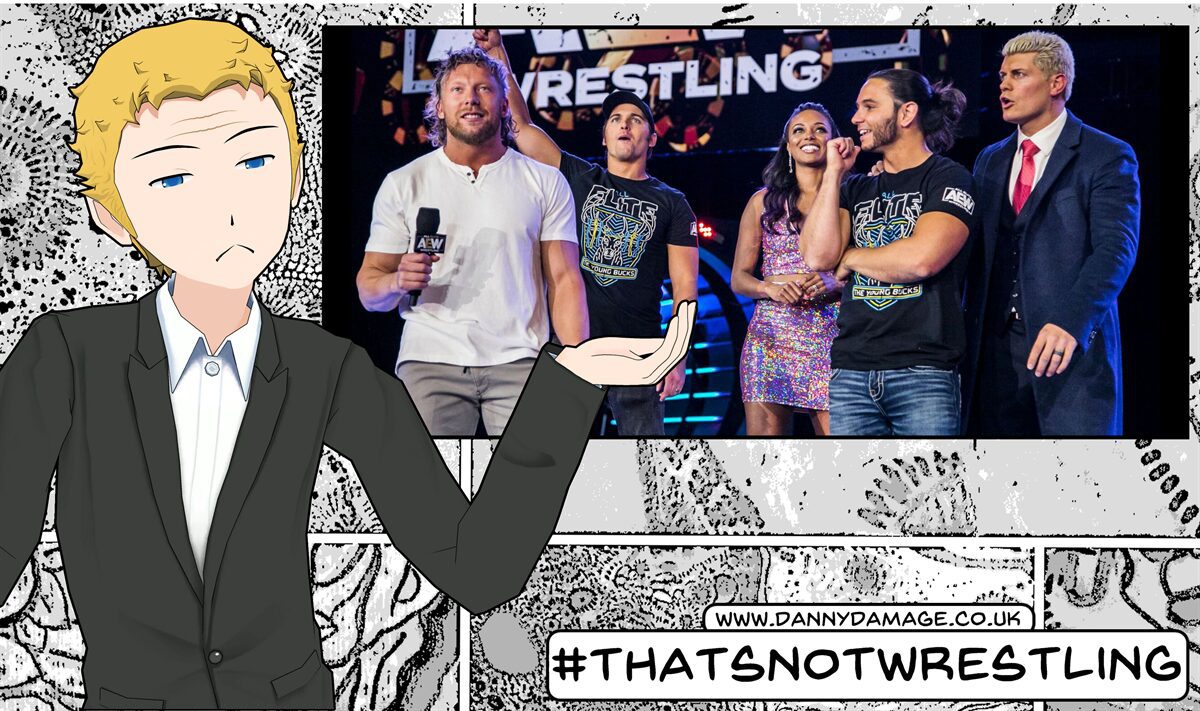 All three are also guilty of ensuring they come off looking like a million dollars more often than not, thanks to their own booking decisions. FTR losing to The Young Bucks is just one example; The Bucks kicking out of everything from everyone is another.
The same goes for Cody Rhodes, of course. He vanishes for a while because that non-wrestling TV teet tastes so sweet, and he can't help himself but climb, climb, and climb. When he comes back to AEW, he gets the grandest entrance, all the bells and whistles, and tries to portray himself as a scrappy, relatable underdog. Even the AEW die-hards are now seeing how fake Cody is.
What's the Solution?
I said it last week, and I'll say it again. Kenny Omega has to go… to YouTube, at least. Get the belt off him and let's never have to worry about him being on television again. I'm not overly fussed about who takes it off him; there can't be that many that'd make more mess than him. Hell, Jon Moxley was doing a better job with it, and he only recently remembered how to have a wrestling match!
First thing's first, however; someone needs to tell Kenny to have a good, hard look at himself and how he works/carries himself. It might be worth letting him know he doesn't come off a fraction as tough or menacing as he thinks he does, and maybe show him this simple visual aid to keep track of things.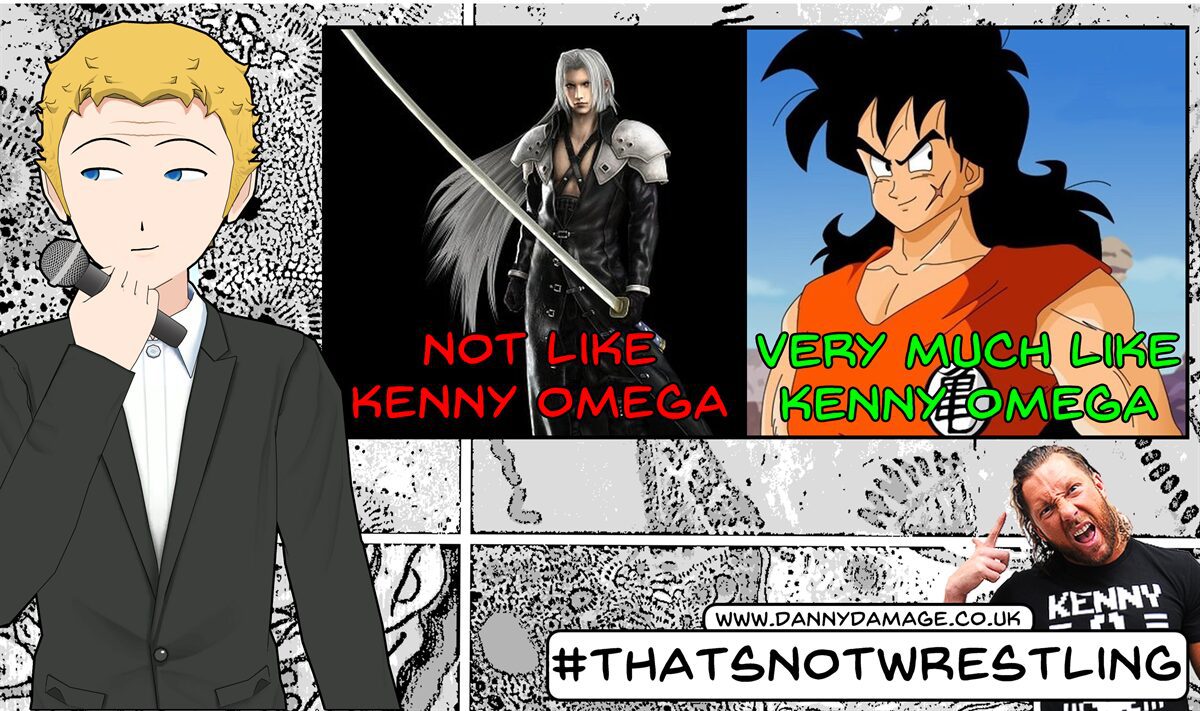 It wouldn't take long for all of the misused ex-WWE wrestlers and the rising AEW/indie talent to fill the void left by the trash, and I bet many fans would be very surprised how little they'd miss Omega and others that don't make the cut.
It's not going to be an easy task to do this without a massive tantrum; I get that. Remember that time Kenny threw his teddy out of the pram when Jim Ross didn't automatically respond with "Kenny Omega" when asked who the best wrestler in the world is? The Young Bucks deactivated their Twitter account that time they promised the best tag match in the world, and people responded with constructive and some non-constructive criticisms. Oh, yeah, their dad posted a message for everyone to leave them alone too; classic! Cody and the HemorRhodes Family have taken to social media in the past to lash out at fans and blame them for not liking something that failed or didn't execute as well as expected.
Omega as the top dog is the immediate issue that's getting in the way of everyone else, but he's not the only problem. There's a thin-skinned, petty little bunch in that AEW EVP bubble; the sooner it bursts, the better it will be for everyone else.
That does it for this week. Thanks for stopping by, and I'll hopefully see you on Monday for #AnotherWeekOfWrestling and next Friday for some more #ThatsNotWrestling!
If you like videos talking about wrestling, help yourself to the PUTTING IT BLUNTLY: AEW All Out, NXT Takeover 36, & WWE SummerSlam 2021 reviews on my YouTube channel. Alternatively, if you're a glutton for some more reading, I recently wrote PUTTING IT BLUNTLY: How To Play Video Games for my personal site.
Background Artwork Designed by Rachael Hope.
NEXT ISSUE: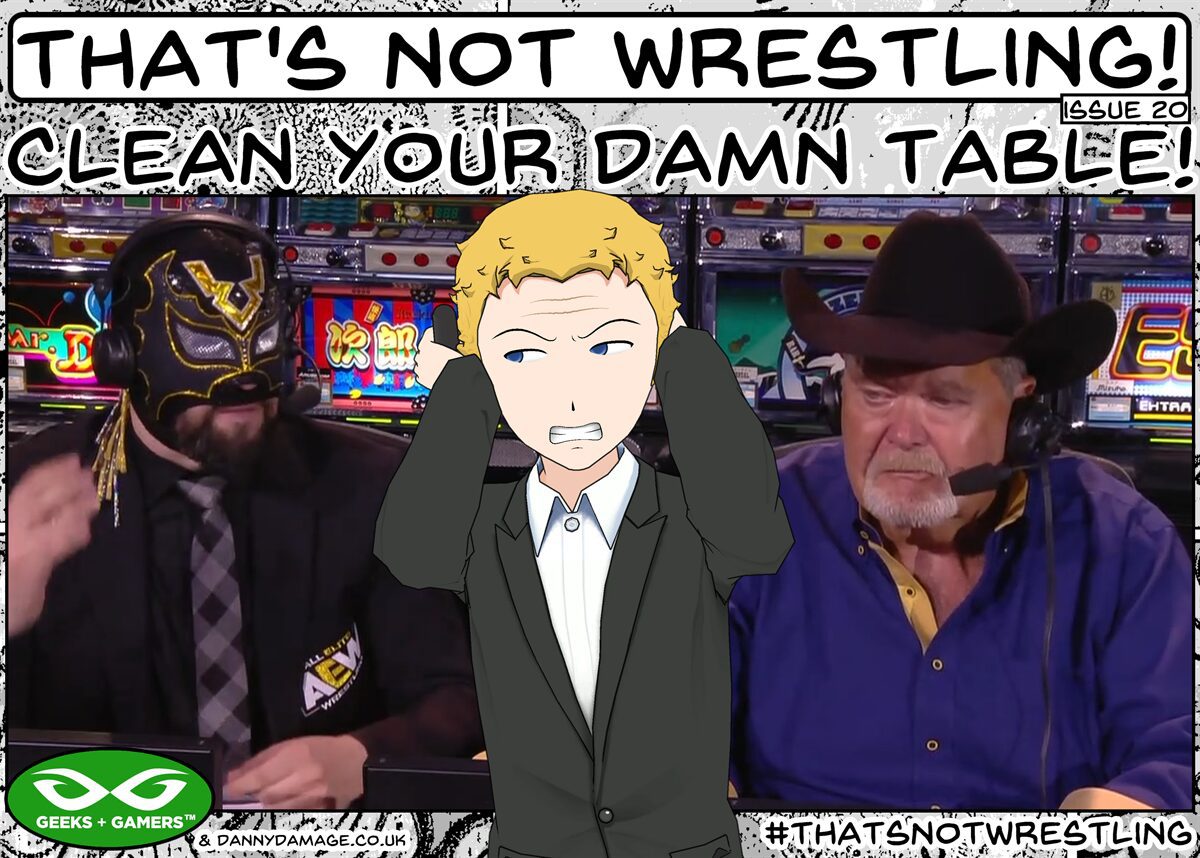 Thanks for reading! Feel free to get in touch on Twitter, subscribe to my YouTube channel, and/or check out everything else I write about over on: