The Gray Man Trailer Runs for Its Life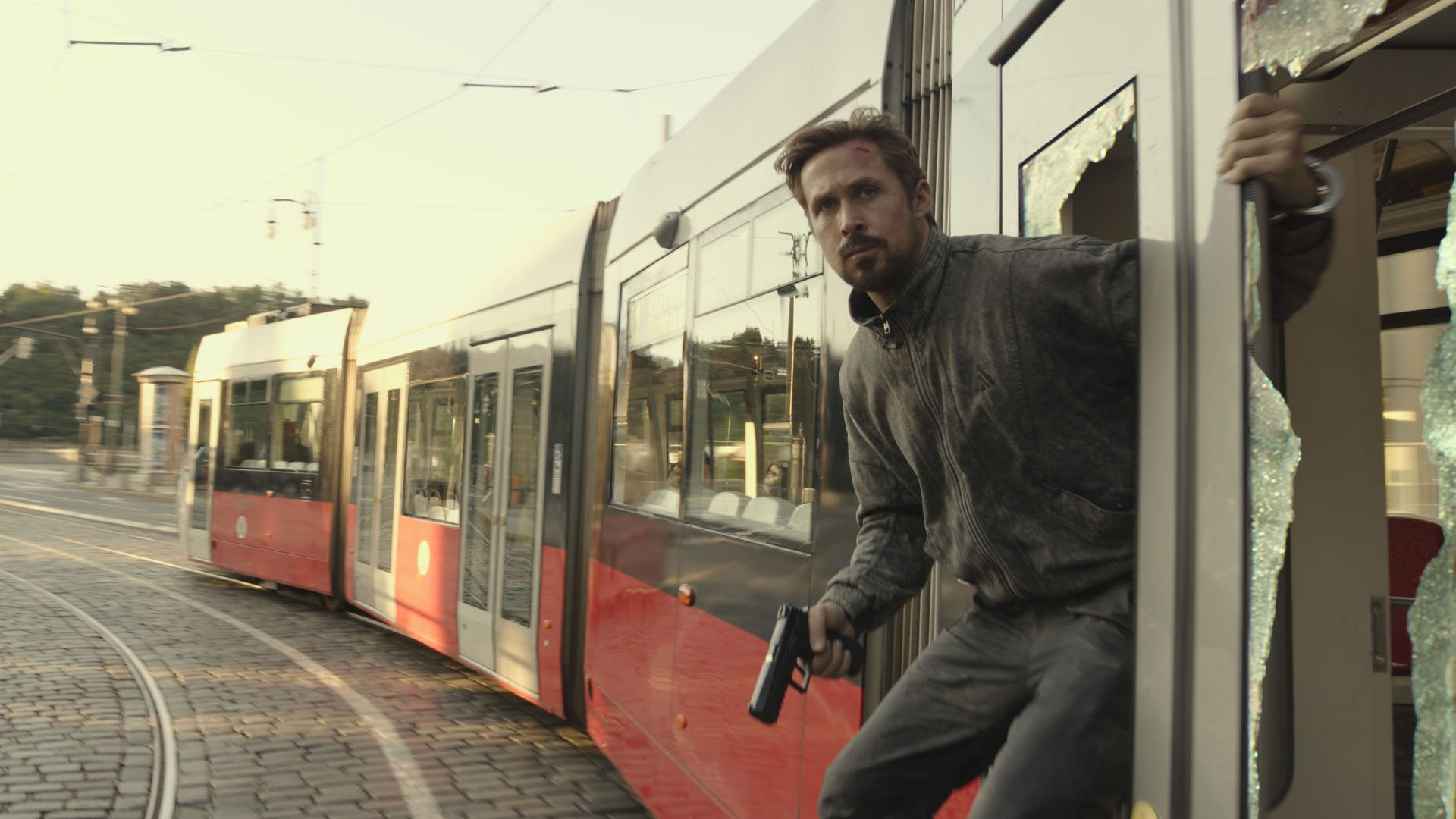 The Russo Brothers have ditched masks and capes for facial hair and sniper rifles in the trailer for their upcoming action film The Gray Man. An adaptation of the novel by Mark Greaney, The Gray Man stars Ryan Gosling as CIA operative Court Gentry, who uncovers a secret about his employers and goes on the run, with psychotic fellow agent Lloyd Hansen (Chris Evans) in hot pursuit. Ana de Armas, Billy Bob Thornton, Jessica Henwick, Alfre Woodard, and Regé-Jean Page also star. Directed by the Russo Brothers, The Gray Man will begin a limited theatrical release on July 15, 2022, before arriving on Netflix on July 22, one week later. Check out the trailer for The Gray Man below:
A trailer for The Gray Man makes for a nice one-two punch after the Mission: Impossible trailer from yesterday; thankfully, we won't have to wait nearly as long for this one. I've been looking forward to this movie since it was announced, and while those pictures from a month ago were enticing, it's nice to get a better sense of what the action will look like. It looks good, like the kind of action movie it feels like they rarely make anymore; not hyper-stylized like the John Wick movies, and not showy stunt set pieces like Mission: Impossible (and this isn't to disparage them, because I like those series), just straightforward fights, shootouts, and explosions amid black ops code names and jocular banter. There's a better sense of what characters (or character types) some of the actors are playing as well, outside of the ones we already knew. Billy Bob Thornton seems to be Gosling's ally, maybe even mentor; he looks like he's basically the Trautman role, here to tell the bad guys – and, resultantly, the audience – how badass and cool the hero is. Alfre Woodard shows up when Evans talks about turning all of Gosling's friends against him, so I guess she's in his corner too. The MacGuffin appears to be a SIM card Gosling stumbled on in his action hero travels. (It's funny how the rote MacGuffin evolves with technology; at one time, they were always microfilm, then they changed to floppy disks in the 90s, then CDs, then flash drives, and now it's all about cell phones.) I like everyone here, but I think I'm most looking forward to seeing Chris Evans as the villain; he seems like he's having a lot of fun playing evil, and his omelet line is great. This summer doesn't look all that exciting movie-wise, but The Gray Man may end up being the oasis in a bland desert.
What did you think of the trailer for The Gray Man? Are you going to make it to the theater to see it, or are you waiting for Netflix (if you plan to watch it at all)? Will critics pat themselves on the back for saying Chris Evans is playing "the anti-Captain America" the way they do to every James Bond actor when he accepts a different role? Let us know in the comments, and stick around Geeks + Gamers for more movie news!