Toy Story 4 Images Reveal New Look for Returning Bo Peep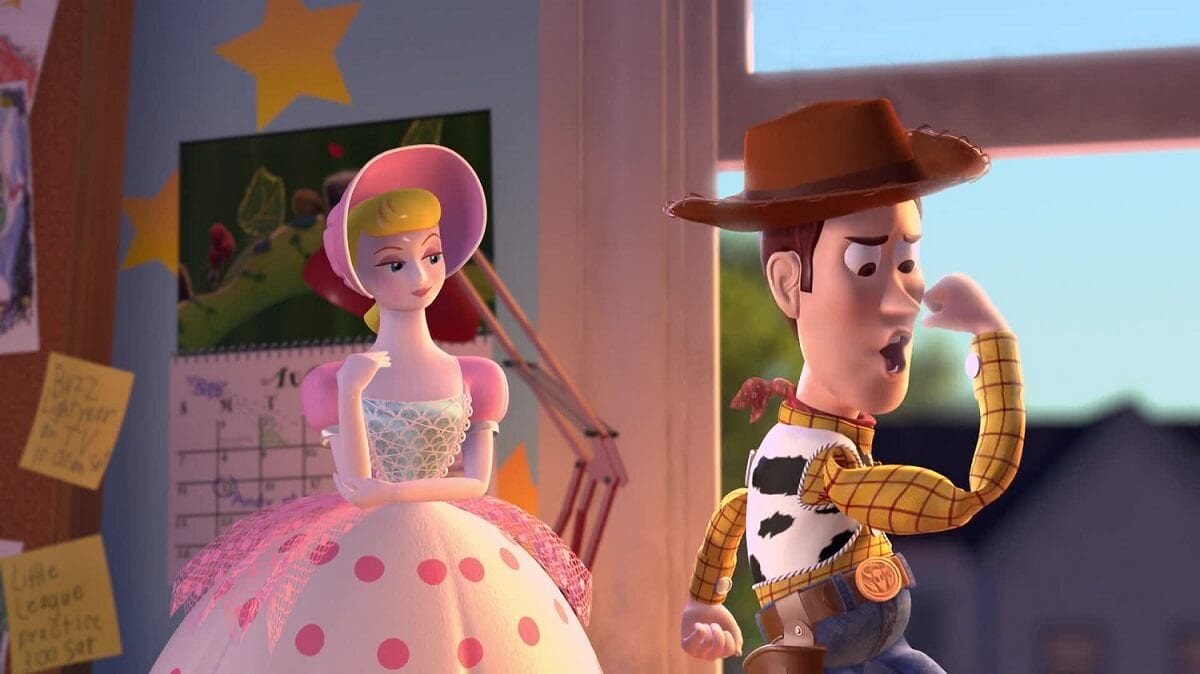 On Monday, various Disney and Disney/Pixar social media pages released a teaser poster for Toy Story 4, as well as a short video depicting Bo Peep with some new duds. Annie Potts will presumably be returning to provide Bo's voice, along with franchise staples Tom Hanks, Tim Allen and Joan Cusack as Woody, Buzz and Jessie, respectively. You can see the video here:
Personally, this is the first time I've had any excitement for Toy Story 4. I love the Toy Story movies, and they were my absolute favorites growing up, but this just seemed like a needless addition. Not to mention, Toy Story 3 already went a little overboard in some areas for my taste, shamelessly re-using themes, plot points, and even character development from the vastly superior Toy Story 2. That being said, I love these characters, and I can now finally say I'm (cautiously) excited to see them again. This will be Bo Peep's first appearance in two decades, after she was unceremoniously reduced to a mere reference and a sad expression from Woody in the series' third installment. Bo Peep was never one of my favorite Toy Story characters, but I am intrigued by her new appearance and curious about what she's been through since she was separated from her friends.
I also can't help but wonder if she's intended to be reminiscent of Rey and various other Star Wars characters, based on her positioning and clothing on the poster. Even her crook is being held more like a staff. It does feel odd to see her like this, as I always thought of her as a soft, feminine entity, as compared to Jessie's loud, tomboyish persona. One presumes director Josh Cooley and his team want to distance Bo Peep from the delicate, fragile image the first and second films (as well as her absence from the third) have created of her to appeal to contemporary sensibilities. Hopefully, I'm just reading too much into it, because I always liked how different Bo and Jessie were, and also because I will gladly take my Toy Story without any feminist undercurrents. Regardless of all that, I'm really excited about Toy Story 4 and can't wait to see what they cook up for Bo and the rest of the gang.
What do you think of Bo Peep's new look? Are you excited for Toy Story 4? Tell us in the comments below!