Veronica Mars Revival Confirmation and Casting News
Remember that potential Veronica Mars revival at Hulu? It's happening! And series creator Rob Thomas is very quickly putting the band back together, as he's reported on his Twitter account that Jason Dohring, Percy Daggs III, Francis Capra and David Starzyk are all returning for more Neptune noir hijinks, along with series star Kristen Bell. Dohring plays fan favorite Logan Echolls, Veronica's on-again, off-again bad boy love interest, while Daggs is her sidekick Wallace and Capra is now-former gang leader Eli "Weevil" Navarro. Starzyk portrayed Richard Casablancas, the wealthy father of series regular Dick Casablancas (Ryan Hansen, who I'm sure will be back too, especially if Starzyk is on board). Thomas promises that more familiar faces will be announced soon. And if this isn't enough to sate fans' appetites, there's information on the plot; according to The Hollywood Reporter, Veronica will "[investigate] the murder of a spring breaker" (and, apparently, Kareem Abdul-Jabbar will be a writer). Thomas says the series will not be as "nostalgic" as the 2014 movie: "Hardcore So-Cal noir. One big case. Eight episodes to tell the story. This is a detective show." No premiere date has been revealed for the Veronica Mars revival yet.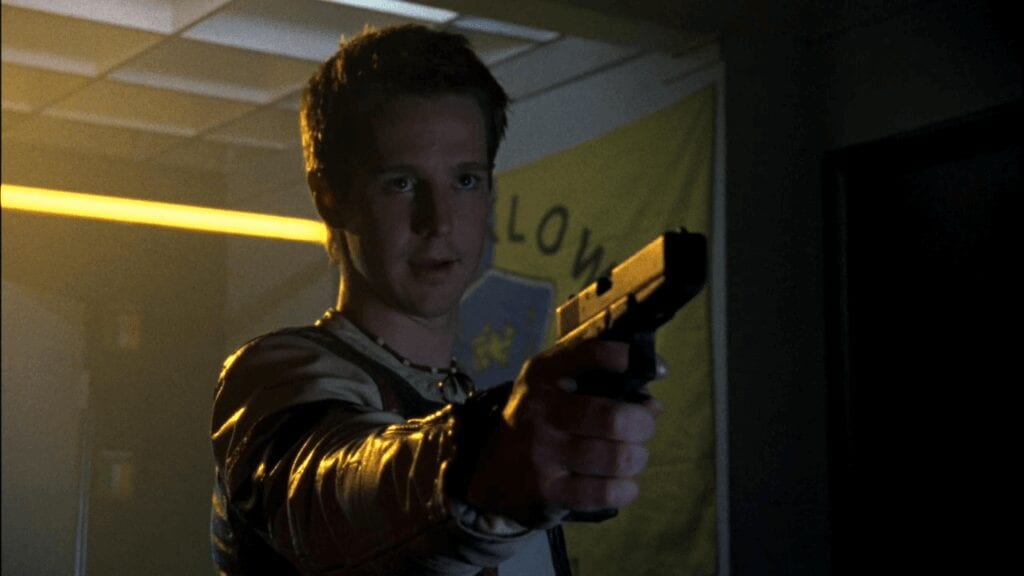 I was hopeful when the possible Veronica Mars revival broke, and thankfully Thomas and Bell didn't let me down. I'm so happy Veronica Mars refuses to lie down and die, just like its inimitable heroine. The casting news so far is not overly surprising; Jason Dohring, Percy Daggs III and Francis Capra have been core characters since the very beginning, and it wouldn't feel right without any of them. David Starzyk is the most intriguing; Richard Casablancas didn't have a huge part in the show, only showing up for a total of three episodes. (His trophy second wife, played by Charisma Carpenter, had a bigger part!) If he's coming back, I'd guess he'll play a major role in the plot. Maybe they'll bring back Kyle Secor and Lisa Thornhill as the Kanes as well if the older generation of Neptune's wealthy will figure into the new mystery. As for who else will be announced, I imagine Enrico Colantoni, Ryan Hansen and Tina Majorino are on the list, and I hope Ken Marino will return as Vinnie Van Lowe. Piz can sit this one out, though.
Are you happy about the Veronica Mars revival? Who else do you hope comes back? How many Big Lebowski references do you think they'll make per episode? Let us know in the comments and come back to Geeks + Gamers for more TV and movie news!