AEW Battle of the Belts 2 Results (April 2022)
Battle of the Belts 2 Results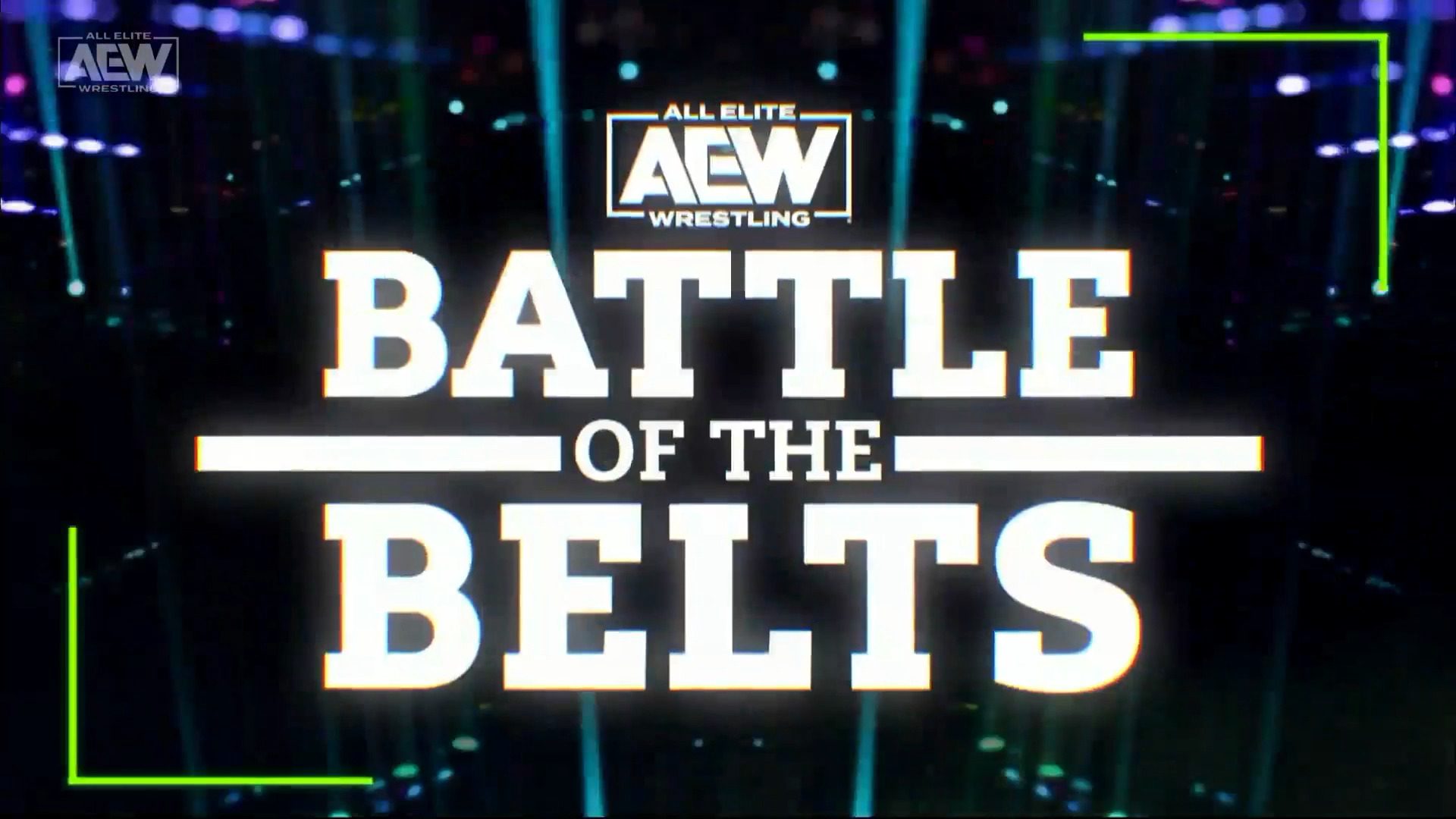 AEW Battle of the Belts 2 results and commentary from Danny Damage!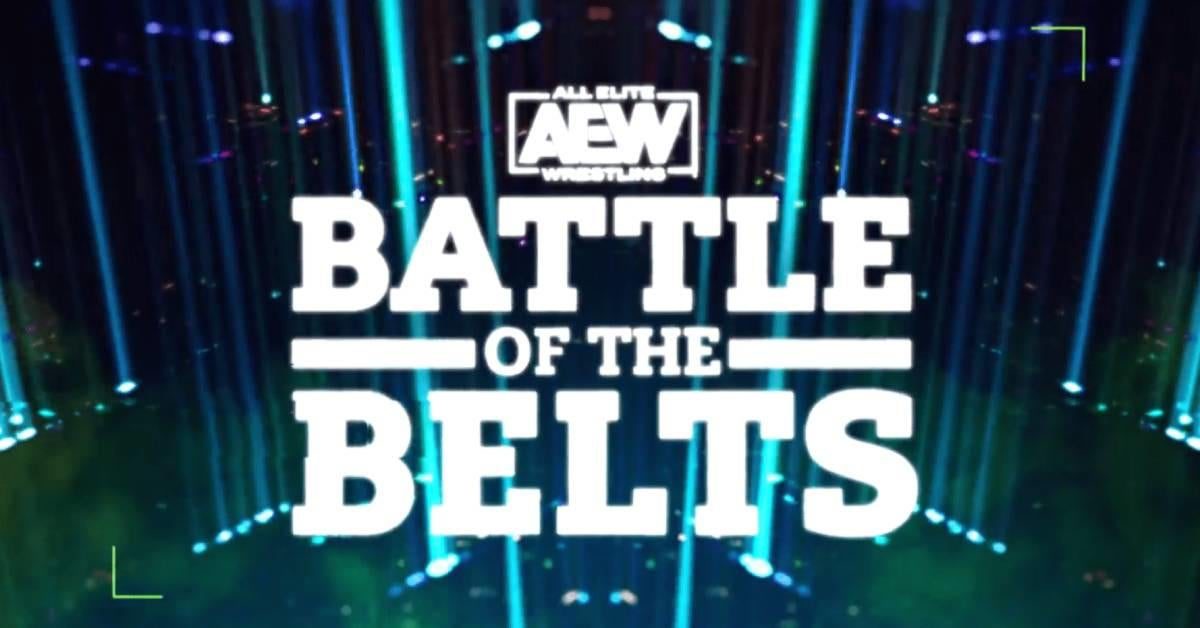 AEW Battle of the Belts 2 Results
Before we get into tonight's show, I said this last year in the first issue of That's Not Wrestling…

I think it's fair to say that WrestleMania 38 broke Tony Khan, even if it was just the straw that broke the camel's back. Despite all the gargantuan purchases Tony's made over the last year, AEW Dynamite is still struggling to smash a million viewers consistently every week. The big stars Tony brought in for the third year haven't really helped the ratings, and the company isn't really growing as you'd expect it to with CM Punk, Bryan Danielson, and the like on the roster. Well, I say they haven't helped the ratings; proper talent would have a better chance of pulling people in if potential fans didn't have to endure poor comedy/amateur hour on either side of something great. Some of the dead weight needs cutting, in my opinion.
Tony's got a lot on his plate with all of this, and he's continuing to purchase companies and line himself up to run them. There's only so much one man-boy can do, and it's not like any of his pet projects have blown any minds or turned chicken shit into chicken salad. He's now surrounded by wisdom beyond his comprehension in Jim Ross and William Regal, but Tony knows best, and he'll do things how he wants to do things.
In another step towards his Herb Abrams impersonation, Tony recently called anyone nay-saying his newest toy chest wrestling promotion a bot, going as far as suggesting that WWE employed a spamming service to talk trash about AEW. How embarrassing; the more Tony tries to be different from Vince McMahon, the more he shows he's the same as him – narcissism through and through. Tony believes the only possible way anyone would have anything bad to say about his booking/company is if they were a sinister bot sent from the evil offices of Mr. McMahon. Grow up, kiddo; I've said it before, and I'll say it again: the answer is no. This is obviously a word Tony is really not used to hearing.
Anyway, let's get into some wrestling.
Scorpio Sky vs. Sammy Guevara (TNT Championship Match)
Winner: Sammy Guevara (pinfall)
Sammy countered an eye-poke behind the referee's back with a low blow of his own: he rolled up Scorpio, and the referee turned around to count the pinfall. What a shame for Sky; he's worth so much more than just holding onto the belt for a couple of weeks and handing it back to Sammy. The crowd started off 50/50, but some of them even booed Sammy towards the end. The thing is, I don't think it was just because they were fans of Sky.
Sammy has a very slappable face. That didn't go away when he lost the panda bear hoodie. Sammy doing more flips than a day's worth of Olympic gymnastic routines in every match is only going to keep the fans on his side for so long. Sammy and Tay Conti have been eating each other's faces on live TV and in front of crowds for a couple of weeks now. That's gonna turn real ugly, real fast, once the fans decide they don't want to hear about how groiny Sammy and Tay get with each other anymore.
Jonathan Gresham vs. Dalton Castle (ROH World Championship)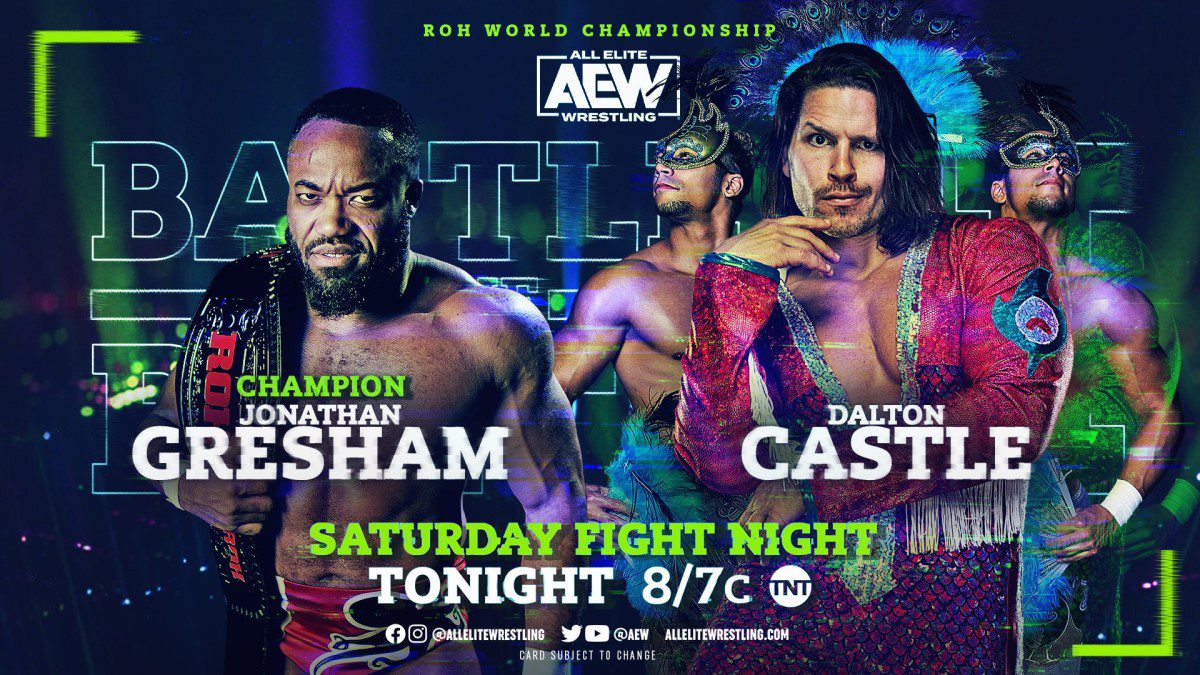 Winner: Jonathan Gresham (submission)
Gresham locked in his Octopus Stretch and made Dalton tap out. After the match, Jay Lethal and his posse showed up and beat everyone down until Samoa Joe turned up with a lead pipe and scared them off. Castle's group of "Baby Chickens" is now just a pair of guys called "The Boys;" there was no explanation offered.
Whatever the result, both Dalton and Gresham got some exposure to a few new faces, even if the live crowd wasn't that behind it. Let's wait and see what happens with the ROH band. Personally, I was expecting things to remain relatively serious, considering it was for the ROH title. Castle's gimmick brings expectations of some silliness, but Gresham's comedy bits catch you off guard… especially when he heads down to the ring in that wicked octopus/Cthulhu mask.
Thunder Rosa vs. Nyla Rose (AEW Women's World Championship)
Winner: Thunder Rosa (pinfall)
Rosa got to look good against the much bigger, stronger, aggressive, denser opponent. Rose kept running into and sitting on Rosa until Rosa won with a sneaky rollup. Aubrey Edwards was there to dance, prance, and take the attention away from the match, too, while Rosa kept trying to fight back from underneath.
Honestly, although there was nothing utterly horrendous, there was really no need for a special show tonight. It's not like there are so many hot angles on television that there's no room for them whatsoever. Tony Khan really needs to start worrying about the quality of his products and not the quantity.
See ya next time!
–  OLDER RESULTS –
Thanks for reading these AEW Battle of the Belts 2 results! Feel free to get in touch on Twitter, SUBSCRIBE to my YouTube channel, and check out everything else I write about over on: