REVIEW: American Horror Story – Season 12: Delicate Episode 2, "Rockabye"
***SPOILERS***
In "Rockabye," Anna is questioned about the break-in by cops who don't take it seriously. Siobhan informs Anna that she's been nominated for a Gotham award and tells her to get it together. Anna and Dexter's embryo is successfully implanted. When Anna tries on a dress for her awards campaign, her mirror shatters, and this time, there's a witness: Siobhan. On the red carpet at the Gotham Awards, Anna is overlooked for a younger actress who turns heads, furthering her inner turmoil. Anna accidentally pushes a woman into the sink in the bathroom, cracking her head open. She wins the award but vomits and faints during her acceptance speech. When she wakes up, there is no woman in the bathroom. Anna and Dex go to a house in the country to relax and get some space from the drama of Anna's career. However, she soon experiences a traumatic miscarriage.
They've done a great job at making Anna sympathetic. Whether people really are conspiring against her or she has fully gone off her rocker, I feel for her. Since it's unclear how much is in her head at this point, it's easy to question the intentions of some people around her. Was Dex really taking a nap when she tried to call him about losing the baby, or was he cheating? There's no direct evidence of misbehavior on Dexter's part, but I don't want to fully trust him. Part of it may be that he got defensive instead of apologizing for being unavailable at such a hard time. It's peculiar that the artist he's friends with looks like his dead wife; again, this could either be just to play tricks on Anna's fragile mind, or it could be a clue to what's really going on. So far, the story has been pretty low-key and realistic, and I have to assume it won't stay that way. Even in a season about the AIDS epidemic, a couple of crazed killers were on the loose. And I'm suspicious of Nurse Ivy, who gave Anna an "ultrasound" that seems to have led to her miscarriage. Cara Delevigne has top billing this season, and we've seen her before, seemingly stalking Anna. So this has to be more important than "Anna imagined her." The only person who seems entirely on Anna's side without question is Siobhan, her agent. She gives her a little bit of a rough talk in this episode, but it comes from a place of genuine concern. And she defended Anna from the director "placating" her at the Gotham Awards.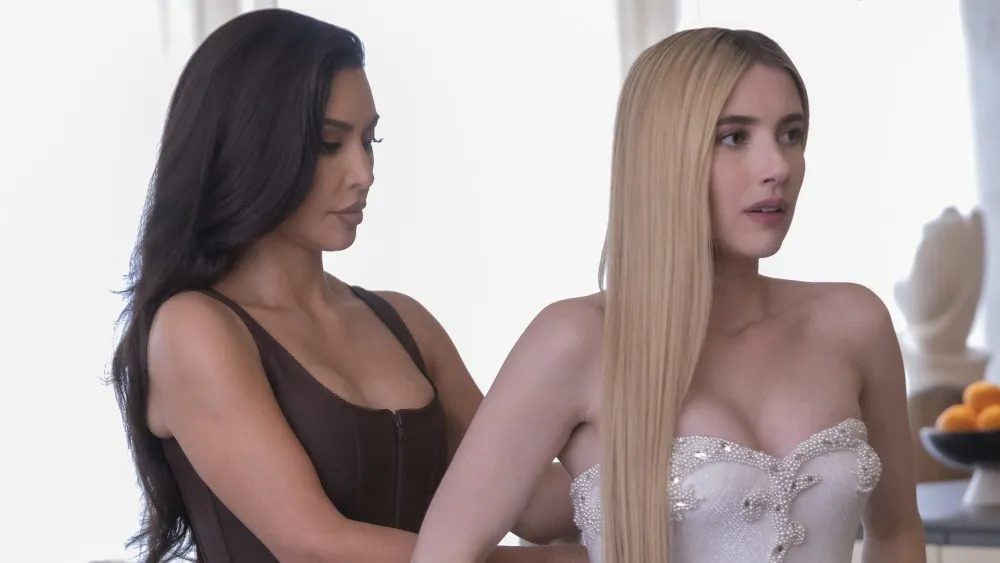 Emma Roberts is already thin, but she looked haggard in this episode, which I assume was an intentional makeup choice to show how stressed she is. Going through a troubled pregnancy and an awards campaign simultaneously sounds like nothing short of a nightmare. The costuming is lovely in this episode, which makes sense as they attend an awards ceremony. Anna wears the Bob Mackie dress Madonna wore to the 1991 Oscars, and it does look great on her. However, I don't understand the hairstyle they give her. It's like they pulled her long hair into a ponytail but still wanted her bangs/fringe to look like an updo. It's neither modern nor retro and looks ugly. And if Emma Roberts can't pull this off, who can? On the side of "Anna is crazy," I wonder why she gets so tense at every mention of Dex's previous wife. I understand the feeling that you don't measure up, but unless everything is a lie, she's dead. Anna's reaction to a picture of the friend group, including Dexter's deceased wife, Adaline, is just silly. Of course, people are going to keep photos; you don't erase someone from your life when they die. For every piece of evidence that Anna has just lost it, there's something that doesn't add up, and vice versa. They're really doing an excellent job with this aspect of the story.
I wonder why nothing comes of Anna's mirror shattering. This time, Siobhan saw it, too, so people can't assume Anna is being crazy or did it herself for attention. It's literally never mentioned at all after it happens. Did Dexter not want to know how it happened? And it just happens to be the same mirror that was vandalized in "Multiply Thy Pain"? This is a different topic, but I also questioned why Anna and Dexter don't adopt. Why go through the expensive ardor of IVF three times? Why lose the babies and put yourself through the grief? Especially since Dexter seems hell-bent on a boy, adoption would make more sense as the child's gender would already be set. Why leave so much up to chance? I know adoption is costly and not accessible to everyone, but I feel like if you can do all these fertility treatments, you can afford to adopt. If Anna and Dexter are the type of couple who would only consider a child that biologically came from them, they're not good people. AHS characters usually aren't paragons of morality, so I'm probably focusing on the wrong thing here, but that's what stood out to me. If you adopt, you're also less likely to end up with a weird spider baby like the trailers have implied.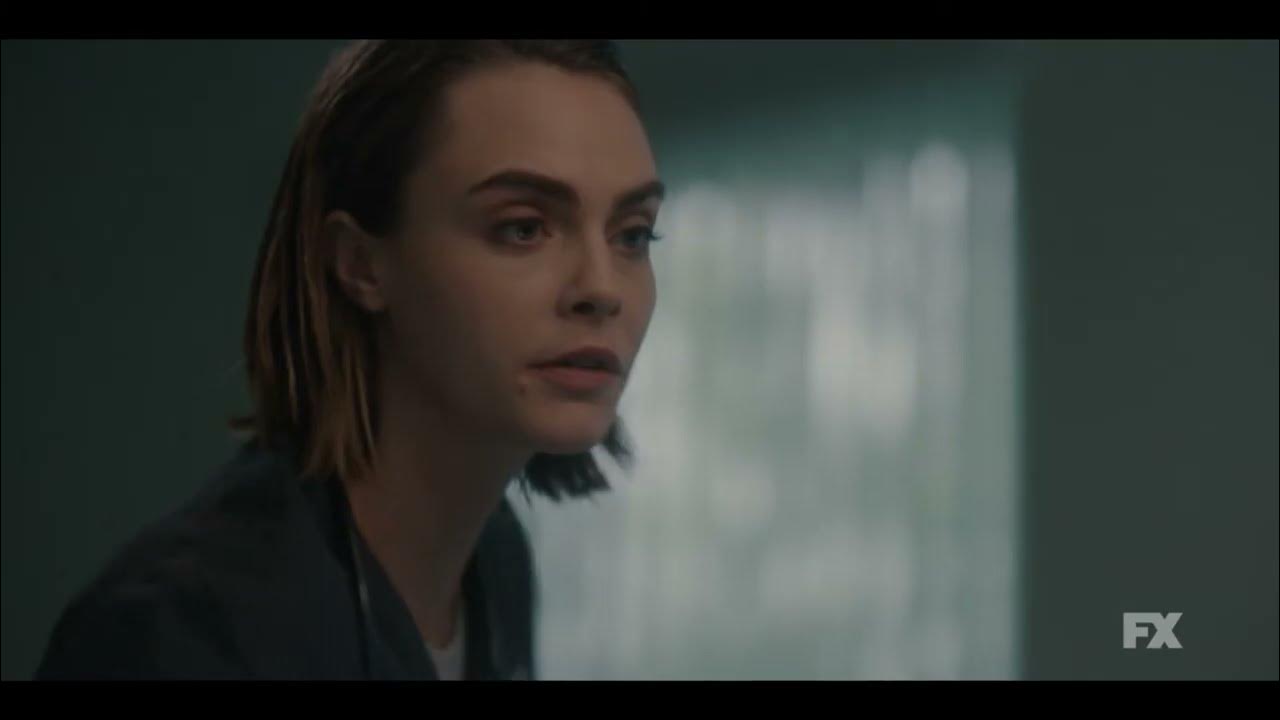 I enjoyed "Rockabye," but I'm unsure what to make of it. The episode creates or contributes to many questions and furnishes no answers. I'm willing to be patient; this is only the second episode of Part 1. It just means it's difficult to talk about "Rockabye" without sounding like a game of 20 Questions. I suspect something is going on. I think "Ivy" implanted the scary spider baby in Anna when the "ultrasound" killed the normal baby. Since Siobhan has seemingly been so kind to Anna, she might be a surprise villain who wants the spider baby for herself. This show LOVES plot twists and shock value, after all. My only evidence for this is that she's been nice to Anna and those teasers where Kim Kardashian is holding a baby. I'm prepared to be wrong. What do you think is happening? Feel free to drop your crazy (or more likely) theories below!
Plot - 7
Acting - 9
Progression - 8
Production Design - 10
Horror Elements - 7
8.2
Good
Rockabye offers no answers but keeps up the intrigue, drama, and serves up some great costumes.