Stars Tease Ahsoka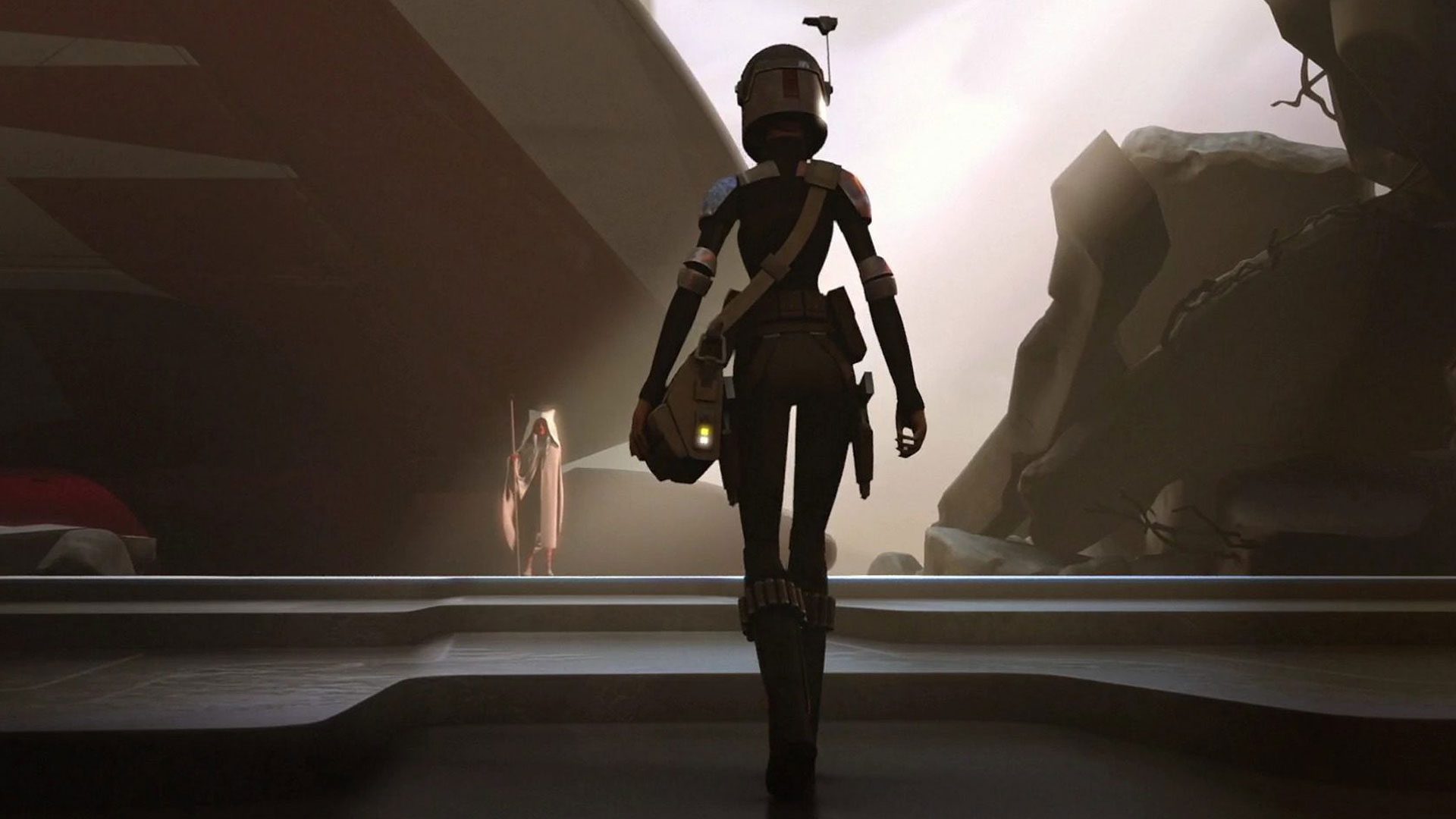 Entertainment Weekly released more of their Star Wars Celebration talks with Rosario Dawson and Natasha Liu Bordizzo today. Dawson and Bordizzo are set to portray erstwhile Jedi Ahsoka Tano and Mandalorian Rebel Sabine Wren, respectively, in the upcoming Disney+ series Ahsoka. Read Dawson's comments here:
"What I love is that these little things we've gotten to hint at in these other shows, we get to more deeply explore. I think whether you've seen the previous animations or have only seen these episodes, she's still quite mysterious at this stage and point in her life. That's what I think is the most exciting part of Ahsoka having her own series here, that you get to better understand her in this part of her journey."
And Bordizzo had this to say of the casting process:
"It was a very, very quick process. I was suspicious! I was like, 'Wait, I have the offer for this?' I met Jon Favreau later, and he was basically like, 'I get it. I'm an actor. I don't want to put you through the ringer, and I don't want to make you do a million takes and auditions and tests. We know we want you, and that's it.' I really appreciated that."
Overall, not much is revealed here. I'm glad Bordizzo had such a breezy audition process, and I look forward to the series. It's good to hear that the writers have more planned for Ahsoka, although I wouldn't have doubted it with Dave Filoni on the project; Ahsoka is his baby. I've been waiting for years to see what happens with Thrawn and Ahsoka's search for Ezra, and I have every expectation that Favreau and Filoni are up to the task.
What do you make of Rosario Dawson and Natasha Liu Bordizzo's comments? Are you going to watch Ahsoka? Let us know in the comments!