Temuera Morrison Cast as Boba Fett in The Mandalorian
A Hollywood Reporter exclusive says that Aquaman star Temuera Morrison is set to return to the Star Wars Universe in The Mandalorian, this time playing Boba Fett after having played his father Jango, as well as the clone troopers, in both Attack of the Clones and Revenge of the Sith. Sources say the role is set to be a small one, but that doesn't make it any less exciting.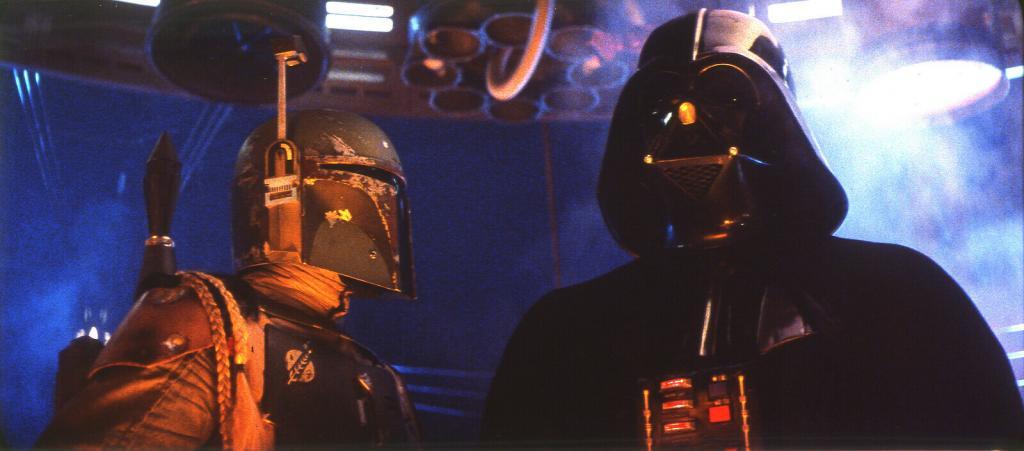 Brett: Virginia, what do you think of this news?
Virginia: On the surface, I was excited. I like Temeura Morrison a lot, and I was thrilled when he was cast in Disney's Moana, as well as Aquaman. I also love all these cameo rumors, like Hayden Christensen possibly appearing in Kenobi. However, if they're going to say Boba survived the Sarlacc pit, that is going to annoy me. I don't want them to retcon too many things at this point, especially from the original trilogy. I think it would be more interesting if he played one of the clones, especially Rex. This would also make a lot of sense if they are indeed introducing Ahsoka to live-action. These are two characters I always love to see together.
B: Honestly, I figured this was going to happen sooner or later. It makes a lot of sense. I like the fact that he's being brought in since, as the Kaminoans said, Jango had requested no growth accelerates for him. Frankly, I wouldn't be surprised if we saw him as both Rex and Boba down the road, but for now, this seems like a fun bit of fan service. That being said, I do find it kind of curious that this was announced just as Josh Trank discussed leaving his Boba Fett movie, but I'd trust Favreau and Filoni to do right by the character more than Trank. I hope they use a bit of his backstory from Clone Wars.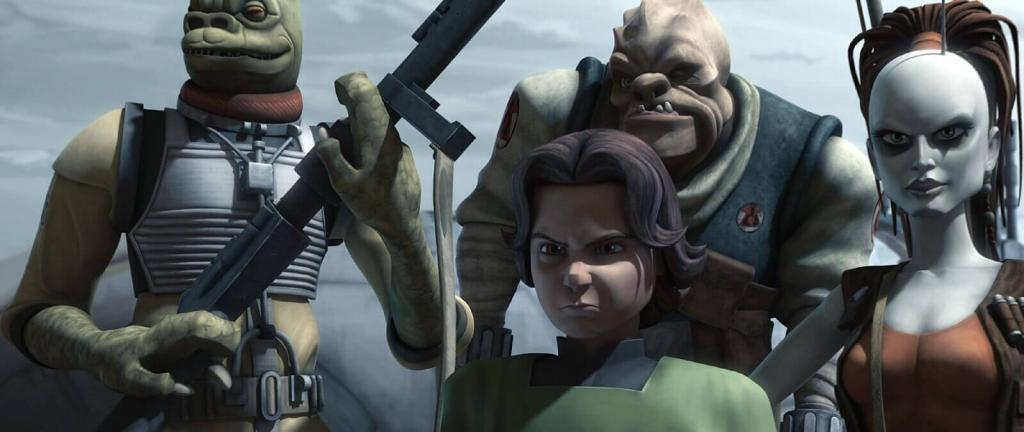 V: Yeah, he could be more than one character at different points. I always thought Boba Fett was a little overrated, and this is kind of like what they did with Maul, going back and saying he didn't actually die. In that case, I'm more than okay with it because of how his storyline panned out. Like many aspects of the prequels, they took a character who was essentially a plot device and turned him into a believable person with pain and motivation. I like the backstory with Boba in The Clone Wars as well, and I'm sure Filoni, in particular, plans to make callbacks to that. Maybe they could even explore Boba's canceled story arc, in which he was going to kill Cad Bane. I admit that there are exciting things they could do here, and I've been wrong before. But I do wonder if reviving another character is a good idea; sometimes people do and should just die. I'm also worried characters like Boba and Ahsoka may overshadow Din in his own show.
B: I'm more worried about him overshadowing Baby Yoda! The possibility of Din being overshadowed is an excellent point. The last thing we need is for Din to serve as a conduit for a bunch of member berries. Since they're specifying this is going to be a small role, I don't think it'll be an issue. Now, if they're planning this to be a backdoor appearance for a Boba Fett series, that's another story. There was word that there was going to be a bunch of spinoffs from The Mandalorian, so hopefully, Boba won't be one of them.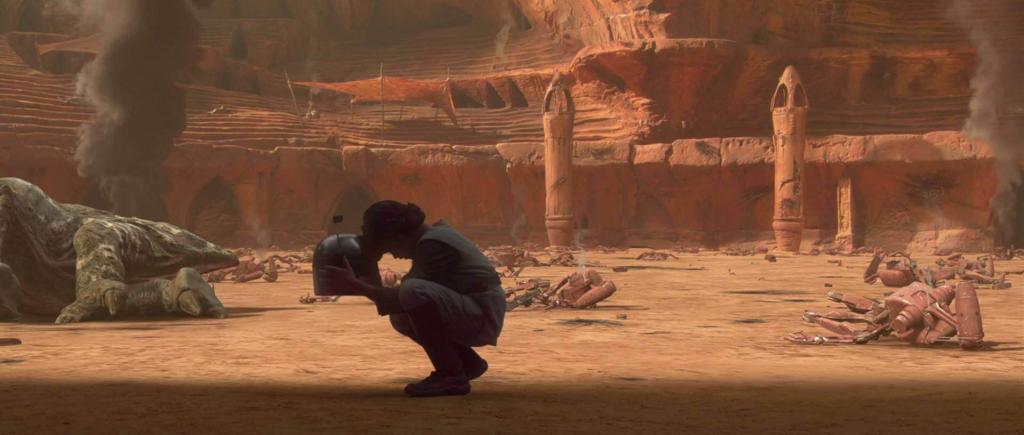 V: Yeah, while I would like closure on some loose ends from Clone Wars, I don't think he could support his own show. Besides, the more we learn about Boba, the less cool his fans may think he is. Another concern of mine is that, if Boba is alive in the time of The Mandalorian, they'll have to explain how he survived. I'm not sure a cameo justifies that. Besides, Din and Ahsoka and whoever else likely won't know who he is, so how would they incorporate that? As for spin-offs, Ahsoka's appearance could lead into her search for Ezra with Sabine. I'd like to see that story explored.
B: I agree that his enigma is part of the charm, and while I'm not sure how they'll incorporate the idea that none of our characters know who he is, Favreau and Filoni haven't let me down yet, so I'm really excited to see how this plays out. With any luck, Morrison will stick around in some capacity.
V: I'd like to see him as a live-action Rex, and it would be easy to introduce him with Ahsoka around. Regardless, I'm going to keep watching so we'll see where this goes.
Are you glad to see Morrison return as Boba Fett, or would you rather see him as Rex? Do you think it will take away from Din's story? Let us know in the comments and stay safe and healthy as Geeks + Gamers continues to bring you movie and TV news!