Movies
Bob Iger Steps Down as CEO of Disney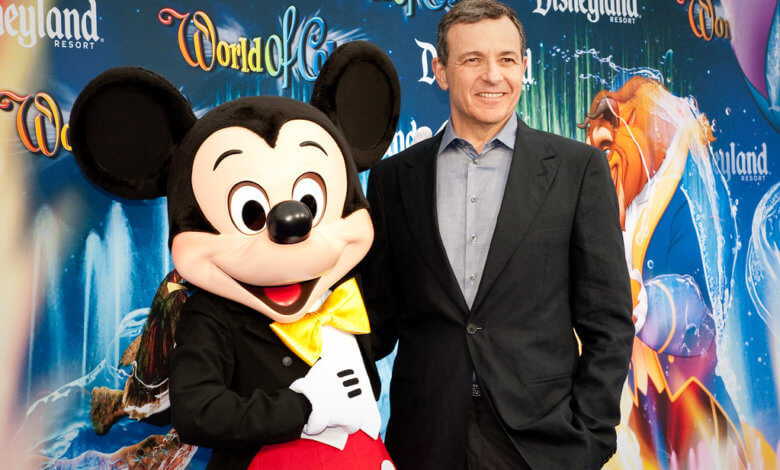 Disney announced on Tuesday that Bob Iger has left his position of CEO, effective immediately. He has been in the role since 2005. Bob Chapek, the former chairman of Disney parks, experiences, and products, will assume his place as CEO. He will continue to report to Iger, who will now be Disney's executive chairman. The surprising move comes after Iger has repeatedly delayed his retirement, and his new position is to ensure a smooth transition for Chapek and the company. As of right now, Iger is set to remain the company's chairman through 2021. He says he wants to focus more on the creative side of things. After the announcements, the company's stock fell 2%. CNBC collected a statement from Iger himself, which you can read here.
Personally, I don't have any strong feelings regarding this one way or another. I am a big fan of Disney animation and an occasional fan of Walt Disney Television and Walt Disney Pictures, which produces live-action Disney branded films. However, much like the majority of people, I have mixed feelings on the last two, as well as Lucasfilm. In his memoir, Bob Iger admitted to feeling guilty for misleading George Lucas to believe the Star Wars sequel trilogy would follow his original plans for them. It's also clear that the media conglomerate participates in some shady business practices, to put it lightly. I realize the company's CEO isn't single-handedly responsible for every individual project happening across the various studios and departments. However, it is his job to approve or deny such things, as well as large business deals like the 20th Century Fox acquisition. Much like Michael Eisner, Ron Miller, or anyone going all the way back to Walt's own brother Roy, Iger has done both good and bad in leading the company. I'm not sure how well suited Chapek will be to the role of CEO given his experience with the theme parks, just in that I'm not sure how similar those jobs really are. I'm sure the board chose the person they believe will best serve stockholders, but we'll have to wait and see how well he serves customers and fans.
What do you think of Bob Iger's move and replacement? Is this the best day ever, or do you anticipate a drought in the Pridelands with this change in leadership? Let us know in the comments and stick around for more Disney news and reviews!