Disney Sets New Release Dates for Marvel, Mulan, and More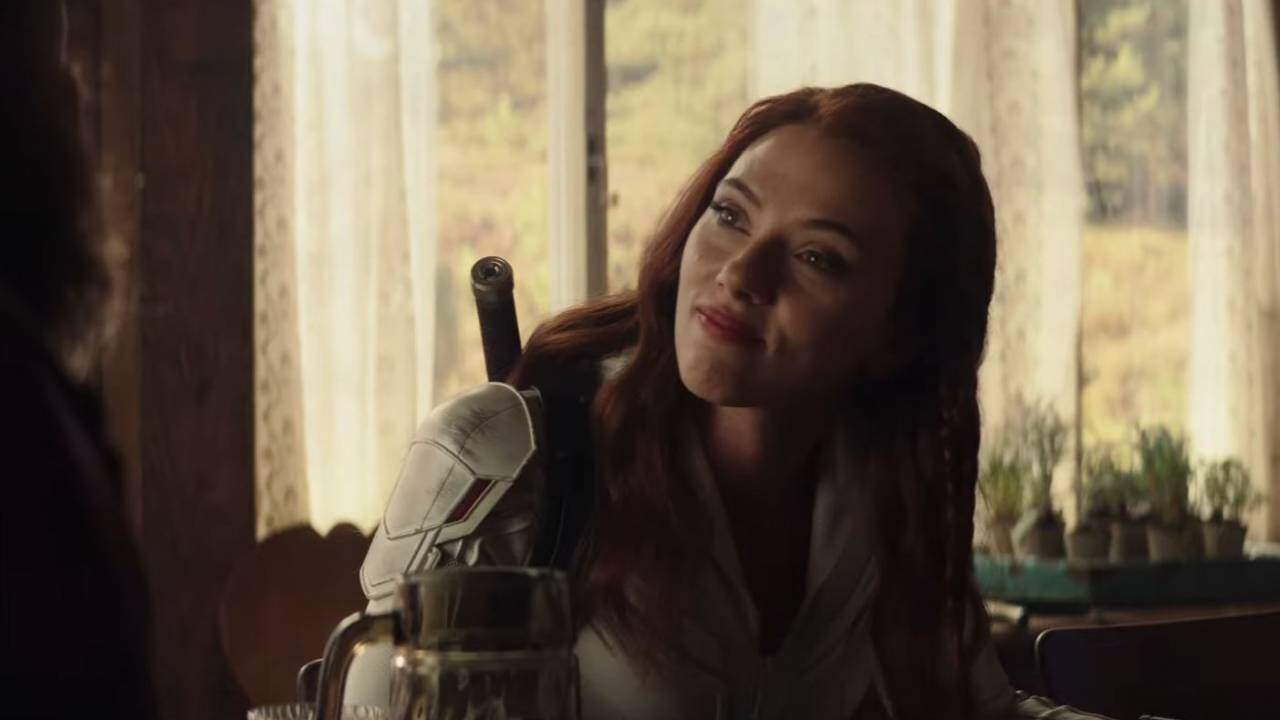 Disney has finally cobbled together a plan for handling release date delays caused by the coronavirus. Hollywood's biggest juggernaut is keeping the release dates for the Marvel movies it has scheduled, but moving each film back one. For example, Black Widow, originally scheduled for April 24, will now hit theaters on November 6, which was when The Eternals was supposed to open; in turn, The Eternals will release on February 12, 2021, when Shang-Chi was to hit, and so on down the line. Additionally, Mulan will now open on July 24, Indiana Jones 5 will move from July 9, 2021, to July 29, 2022, and Artemis Fowl will go straight to Disney+. Deadline has a good rundown of the new release slate.
As the world deals with the coronavirus pandemic, Hollywood has taken some interesting new steps to deal with movie theater closings and an increasingly heavy backlog of unreleased films. James Bond started the trend, as his next adventure, No Time to Die, was moved from April to November. Disney then made some of its newer movies available to stream or download early, including Pixar's underperforming Onward. Following that, studios began not only releasing currently playing movies like Birds of Prey and The Invisible Man digitally, but some that have missed, or will miss, their theatrical openings, such as The Hunt and the upcoming Trolls: World Tour. There's been a lot of speculation about what some of the bigger movies would do as their own release dates neared, in particular Black Widow and Mulan. Some suspected they too would be digital releases, but I don't think that was likely. The Hunt was never going to be a big hit – although I think it looks interesting, and my impression is that the worrywarts misunderstood its intentions – so dumping it on digital is no big loss; in fact, with everyone cooped up at home, these smaller films may entice people to give them a chance just because there's so little to do nowadays and Tiger King doesn't exactly lend itself to repeat viewings. The same goes for Onward, which may have failed to draw families to the theater, but poses an alternative for quarantined kids who may be going stir crazy.
But a Marvel tent pole with a beloved character and the latest live-action Disney remake have much more to lose from skipping their box office runs, and I doubt either of these movies could have paid their caterers with The Hunt's entire budget. I think Disney is making the right move with Marvel; all of the MCU movies just get moved back one release date until everything starts to click back into place, with April 24 of this year being scrapped entirely. Since Captain Marvel 2 is being moved to a spot earmarked for something that hadn't been revealed, and Black Panther 2 is staying where it was, I wonder if the date that Thor: Love and Thunder now occupies was initially meant for Carol's next lecture (not that I imagine Love and Thunder will be much better, considering where they're going with that). But Disney is looking to take a major financial hit this year as it is, and movie theaters are hoping to begin reopening in June, so they'll need some summer fare. Mulan hitting in July (and pushing Jungle Cruise back a week, which doesn't bode well for that Bogey/Hepburn throwback) means that at least one of Disney's big guns will remain in the summer, when both the Mouse House and its audience will need a big movie – Disney for the cash, moviegoers for the relief.
Outside of superheroes and samurai, Indiana Jones 5 is being pushed back a year, which makes me even more dubious as to whether or not this movie will actually happen. The star-struck movie lover in me believes that Harrison Ford is a god, but the aging realist I'm forced to acknowledge more often as time passes understands that he'll be 78 years old in three months and has to be filmed from the waist up when he runs nowadays. As loathe as I am to have Kingdom of the Crystal Skull be the last time we see Indy, and as much as I think James Mangold is as worthy a Spielberg successor as there could be, it may be for the best if this falls by the wayside. Artemis Fowl going straight to Disney+ is probably the biggest surprise, but to an extent, it makes sense. While it likely has a big budget, is based on an existing IP, and it meant to kickstart a new franchise for the studio, I don't see it being the next Harry Potter or anything; the underwhelming trailer was released to little fanfare, and it feels like one of those movies nobody remembers until it's brought up in an article like this. Maybe it'll catch on better if it goes straight to streaming, and Disney can continue it there, or even transfer the series to the big screen if it gets good enough word of mouth that they think it's viable. It'll be interesting to see how all of this shakes out, but for now, it looks like Disney is making the best decisions it can under the circumstances.
What do you think of the new Disney release dates? Should they have gone a different way? Are your plans for cosplaying on Artemis Fowl's opening night dashed? Let us know in the comments and stick around Geeks + Gamers for more movie news!