Enter a Strange World With Trailer #2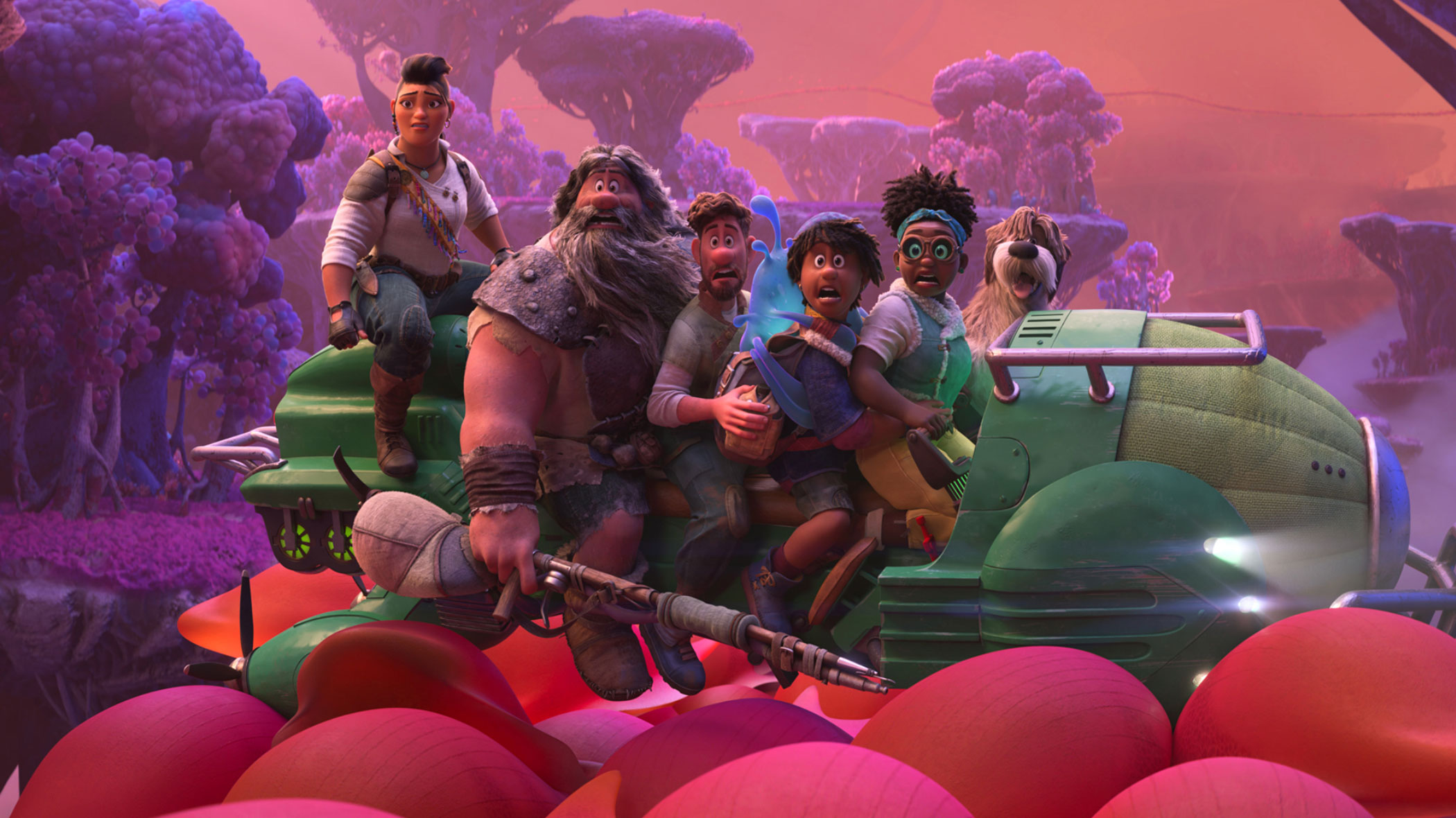 Today, Disney released the second trailer for Strange World, their upcoming animated feature. Starring Jake Gyllenhaal, Lucy Liu, Dennis Quaid, and more, Strange World tells the story of a family of adventurers who venture beyond the world they know. This newest trailer shows that Liu's character is the president and introduces us to Dennis Quaid as the Clade family patriarch. Check it out here:
A new poster was also released:
This looks awesome! I love the different looks to the creatures and plants in Strange World. It goes without saying that they should be unlike what the Clades have seen at home, but they look unique for Disney animation in general. I don't know what I think of the character designs yet, but if I like the characters themselves, they'll grow on me. 
I think revealing the grandfather in a trailer was probably a mistake. The family is shocked to find him, which makes me think this is supposed to be a big reveal in the movie. This reminds me of the trailers for How to Train Your Dragon 2, which infamously showed Hiccup's mother, Valka. This was supposed to be a big, emotional moment in the movie, but the trailers spoiled it. Obviously, I haven't seen Strange World, so I'm not sure if this character is similarly played for shock and shouldn't have been in the trailer. But that's my impression. Strange World premieres in theaters on November 23rd, and based on what we've seen, I'm excited!
What do you think? Are you going to see Strange World? Talk to us in the comments!