NXT Halloween Havoc Results (2022)
NXT Halloween Havoc Results
NXT Halloween Havoc results and commentary from Danny Damage!
NXT Halloween Havoc Results 2022
NXT hasn't been the same for years now, but there's been a glimmer of hope since Vince McMahon's fingers have been pulled out of it. However, there are still plenty of issues with the promotion and tonight's show. People interacting with Chucky (as they did last year) is still stupid, regardless of the money they're getting paid for the plug. A Vince-ism for many years was to force the sponsor's presence/message at any cost, even the reputation of his own talent and company.
Just about every match on the card had an over-the-top stipulation, suggesting that simultaneous, long-running blood feuds all reached a dramatic pinnacle at the same time. The problem comes if all of these match types have just been rammed onto the card for the sake of it. Every time another casket match, ambulance match, or even ladder match goes into the history books, it dilutes all of the others that came before. In my opinion, many of the names on the show aren't worth that payoff, not yet.
Lastly, the two hosts (Shotzi and Quincy Elliot) were terrible; they're supposed to be bringing attention to the show… and not themselves. Booker T and Vic Joseph, on the other hand, are worth every penny.
Nathan Frazer vs. Oro Mensah vs. Carmello Hayes vs. Wes Lee vs. Von Wagner (N.A. Title Ladder Match)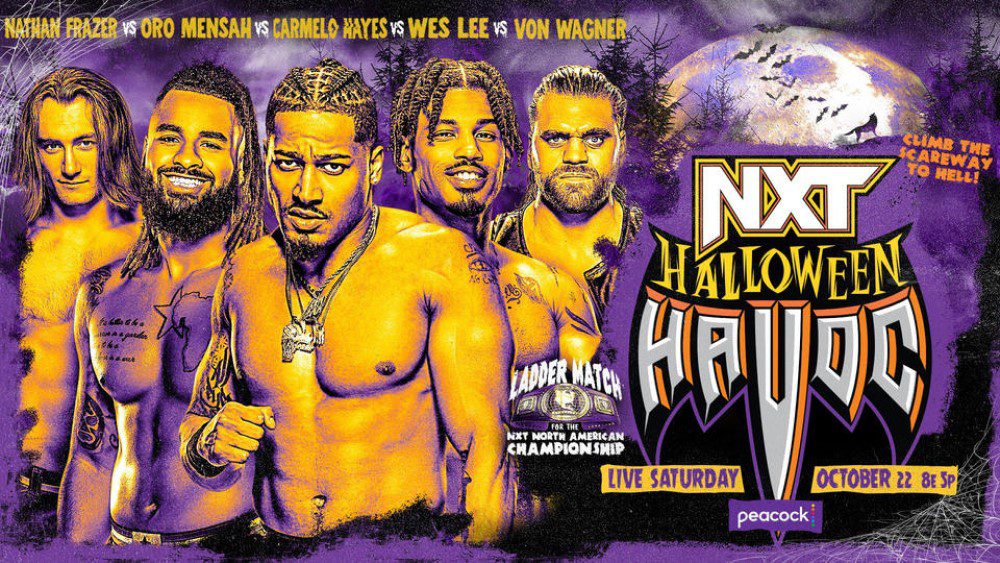 Winner: Wes Lee
Apollo Crews vs. Grayson Waller (Casket Match)
Winner: Apollo Crews
Roxanne Perez vs. Cora Jade (Weapons Wild Match)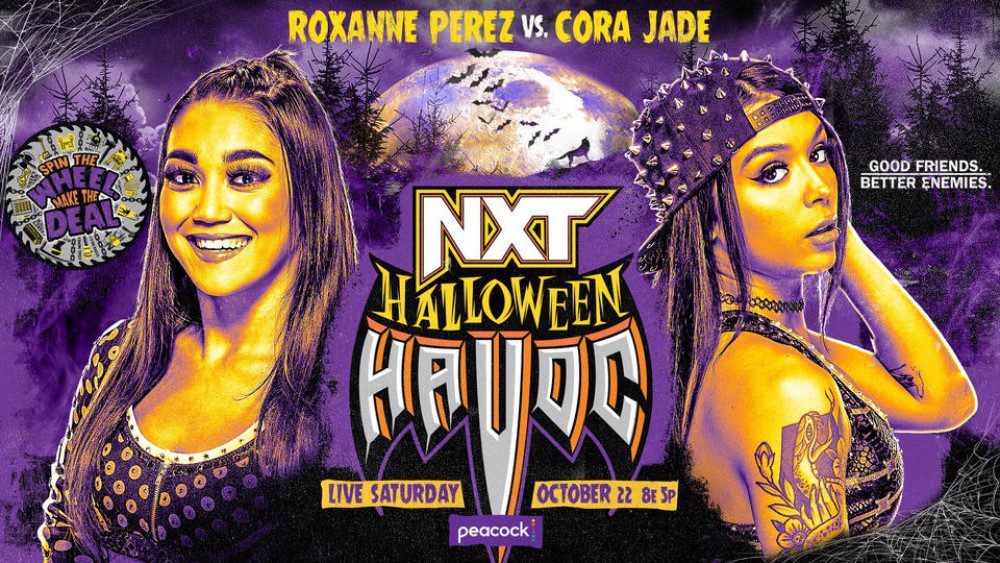 Winner: Roxanne Perez (pinfall)
Julius Creed vs. Damon Kemp (Ambulance Match)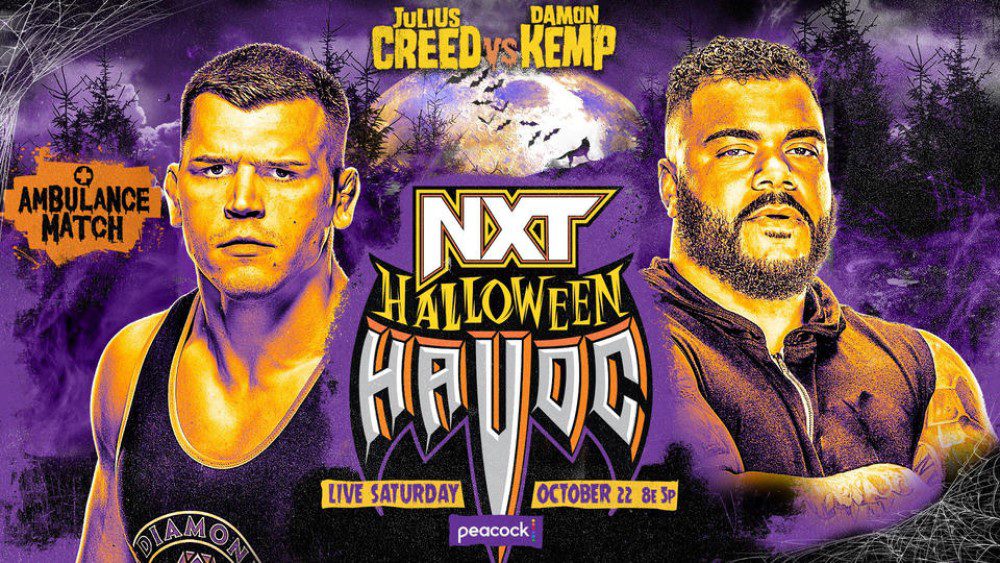 Winner: Julius Creed
Mandy Rose vs. Alba Fyre (NXT Women's Title)
Winner: Mandy Rose (pinfall)
Bron Breakker vs. Ilja Dragunov vs. JD McDonagh (NXT Title)
Winner: Bron Breakker (pinfall)
Halloween Havoc is worth a watch if you're looking for something Halloween-decorated that you can look up at every now and then. Fans of car crash and weapons-galore matches will have lots to enjoy too. Everyone tonight was trying to stand out in their own way, but that ended up with so many super risky spots back to back to back to back. As AEW proves on an almost weekly basis, when you tempt fate repeatedly and like it's going out of fashion, accidents eventually happen.
From what's been happening on their TV show suggests, a bit of a change is coming in NXT. Let's see how they get on now that a load of (more) recognizable faces have shown up among their ranks. It's not that I dislike promising, young up-and-comers; it's that once NXT got sprayed with all the colors of the rainbow, it essentially became a roster full of newbies. They should have painted everything green instead.
–  OLDER RESULTS –
Thanks for reading these NXT Halloween Havoc results! Feel free to get in touch on Twitter, SUBSCRIBE to my YouTube channel, and check out everything else I write about over on: