Obi-Wan Kenobi Writer Promises Not to Break Canon
In a recent interview with Vanity Fair, Obi-Wan Kenobi screenwriter Joby Harold discussed several topics, including the series' approach to pre-established canon. While the series has been questioned for several events and character inclusions, it came up in the interview regarding the Grand Inquisitor. In "Part II" of Obi-Wan Kenobi, Moses Ingram's Third Sister Reva plunges her lightsaber into the Grand Inquisitor's abdomen. This is exactly how Darth Maul killed Qui-Gon Jinn in The Phantom Menace. This stirred up controversy, as the Inquisitor dies in the first season of Rebels, taking place about five years after the events of the new series. The drama was exacerbated when "Part III" dropped, and we got to see Reva apologize to Darth Vader about what happened to the Grand Inquisitor. Read Harold's response here: 
"As you know, we would never break canon. So, that's all I'll say. [Laughs.] Canon is everything… we all know where we're going in the show [from previous films and TV shows] so anytime you can undercut that, pull the rug on that, have a reversal …"
Here, he talks about how the scene in question was received at Star Wars Celebration:
"I was sitting with Rupert Friend [who plays the Grand Inquisitor.] I was right in front of him when it happened and we talked about it beforehand. I was like, 'How's this gonna be?' It was an audible gasp. The people… were not expecting that at all. That was quite gratifying because that's the intention to show. It begins with the Grand Inquisitor, well, grandstanding and enjoying the sound of his own voice. I don't think we anticipate that voice suddenly being cut off as it was."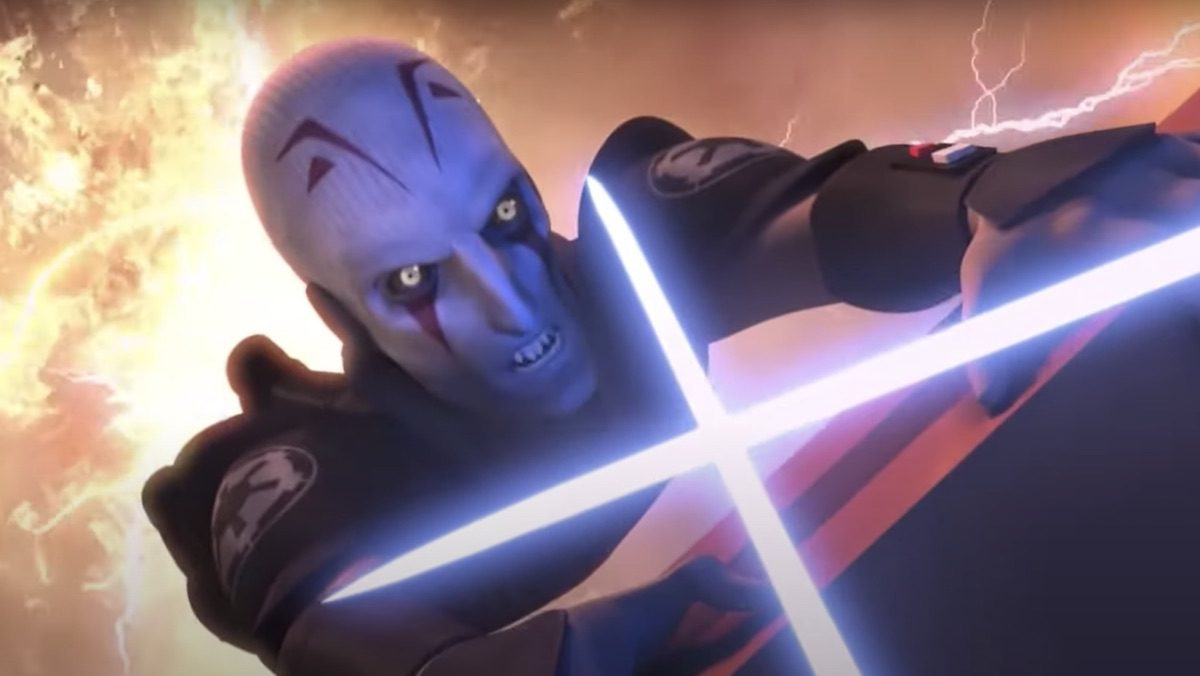 So, I guess the Grand Inquisitor isn't dead after all; I would argue that dragging this out within the show is pointless and bizarre, then. People who didn't watch Rebels wouldn't care if he's alive or not, I imagine. Why would you? He hasn't had a ton of time to shine in Obi-Wan Kenobi, and thus far, I've found Rupert Friend's performance to be less than enthralling. This creative choice could only have served to produce precisely the response it has from the Star Wars fanbase: anger from Rebels fans and confusion from everyone else. I would also say that surprises aren't everything; I thought they learned that from The Last Jedi, but apparently not. Obi-Wan Kenobi, at least for me, is probably going in the pile of things I ignore in canon, along with the sequels and Solo: A Star Wars Story. I was really hoping that wouldn't be the case; this could have been the series to start doing damage control and bringing the fans together. The Mandalorian was a big step forward, but Lucasfilm seems intent on taking two steps back. I hope this series gets better in its latter half, but I'm not counting on it.