The Terminal List Creator Responds to Woke Critics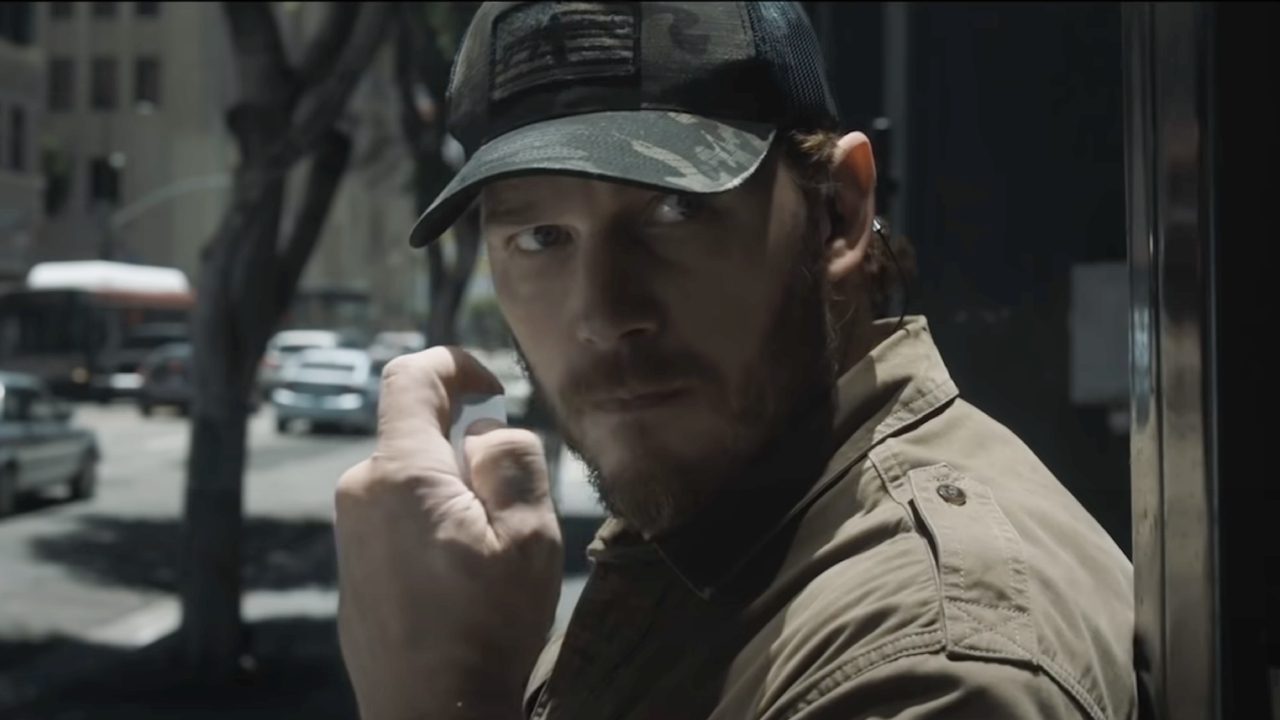 Amazon Prime's The Terminal List shocked audiences and the media alike when it was released, its quality and popularity exceeding all expectations. It has even gone on to be the most watched show on Prime, beating out The Boys season 3 during its finale. However, the woke Mainstream and Access Media could not abide the fact that this politically neutral yet patriotic action thriller was receiving such acclaim. Back in June, outlets like The Daily Beast labeled The Terminal List "an Unhinged Right-Wing Revenge Fantasy," doing their best to discredit the series and tear it down. As it always does, the audience ignored these critics, watching the show for a total of 1.6 billion minutes. This all-too-common disparity between fans and critics can plainly be seen on Rotten Tomatoes, where the critics rate The Terminal List with 39% and the fans with 94%.
As a slight troll against the critics who tried to destroy the series, and as a thank you to the fans, Chris Pratt took to Instagram to post the following reel (thanks to TV Insider for the capture):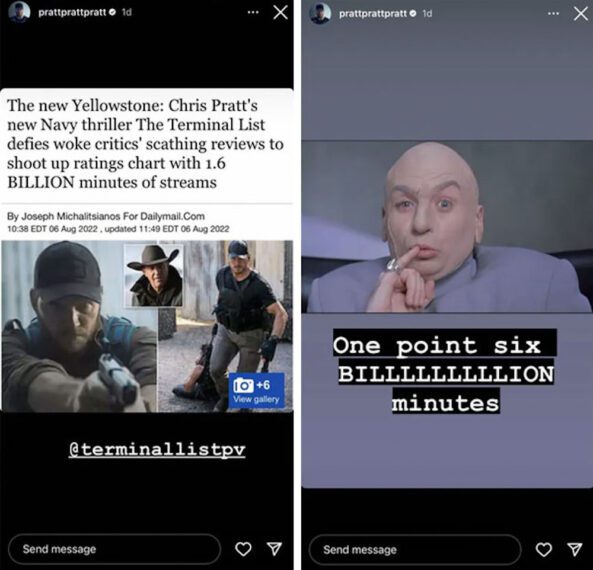 Now, the creator of The Terminal List books and series producer, Jack Carr, has come out in an interview with Mediaite to rebut these woke critics' outlandish claims. Carr said:
"We don't mention right, left, conservative, liberal, none of those things are even mentioned. . . But they see an American flag and they get upset. Or they see someone who is competent with weapons and . . . they just kind of lose it a little bit. There's no 'woke' or 'anti-woke,' but just because there's not this 'woke' stuff that's shoved into it, then it's perceived – by critics, at least – as not promoting their agenda, so they're going to hate it."
As is repeatedly shown by these critics, the Mainstream and Access Media, Twitter, and Hollywood as a whole, anything right of far-left is alt-right. Anything politically neutral is hate speech. Anything woke-free is to be hated and abhorred. With these simple words, Carr has concisely and soundly rebutted all political criticism of his series. However, these comments will not assuage the critics from continuing in their patterns. Nonetheless, it is important to highlight these comments, as they are the perfect response to such criticism. The Terminal List will continue to grow in popularity as fans eagerly devour this politically neutral and thoughtful action thriller.