WBs Latest Victim: Dre, the Shrunken Head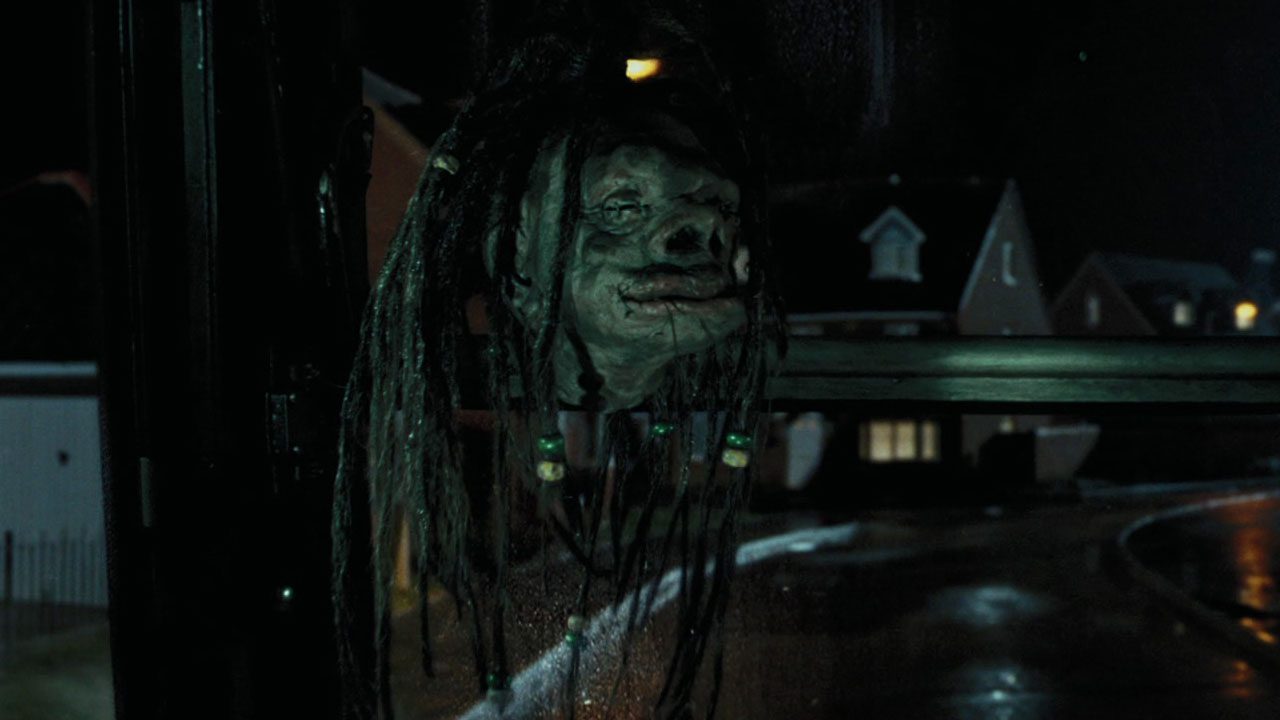 It seems one of the latest victims of cancel culture is, unfortunately, the "shrunken head," Dre, from the film Harry Potter and the Prisoner of Azkaban. Yes, my friends and muggles, we must raise our wands to the sky in honor of the latest victim. The shrunken head has been deemed racist and has been silently erased by Warner Bros.
If you recall, the shrunken head named Dre was a cinematic addition in the 2004 film adaption of Prisoner of Azkaban.  It was not in the original 1999 book by J.K. Rowling. Dre spoke with a Jamaican accent and had rather long dreadlocks, and quickly became a hit with the audience. He provided humor early in the film, with lines such as "Mind your head" as the bus narrowed and "Ernie, little old lady at twelve o'clock!" as the Knight Bus hurtled towards an elderly lady crossing the road. And who could forget the "Yeah, take it away, Ern!" as the bus drove off?
As of this past September, the "Talking Dre the Knight Bus Shrunken Head" prop toy has been pulled from Universal Studios' online store and can no longer be found on Amazon, Walmart, and many other sites that previously had the item in stock. It cannot be purchased in person at the Universal theme parks either. There are very few shrunken head toys available for sale on eBay; prices average at $100 USD and are rarely listed on Mercari.
You could argue that the item was simply "retired" and deemed hard to find; after all, it had been out since at least 2017, and most collectibles are retired after a couple of years. However, to further prove my theory that the poor, defenseless shrunken head has been canceled and erased, we need to look at the latest release from the Wizarding World. MinaLima (the official graphic designers of the Wizarding World) have released a limited-edition print featuring the unforgettable Knight Bus and other memorable moments from the third Harry Potter story. What's missing from the Knight Bus is the shrunken head, which seems rather odd, as the print is titled "It's Going to Be a Bumpy Ride." And just who uttered these lines in the film? The Shrunken Head. Yet it appears to be missing from the print. No one ever said, "It's going to be a bumpy ride" in the book! Another argument could be that MinaLima simply based this print on the books, where there was no Dre. However, their "Magical Moments" series all have illustrations based on the films. This particular print even features the face of Sirius Black, portrayed by Gary Oldman, as well as the Weasley family. I've also noticed that various photos of the Knight Bus at "The Making of Harry Potter London Studio Tour" lacks Dre.  Some photos have him, and some do not. If anyone attends the Studio Tour in the coming months, do let us know if dear little Dre is there!
Fans can also find Dre the shrunken head in the recently retired 2019 LEGO 75957 The Knight Bus, as well as the GameStop Exclusive Funko Shrunken Head Pen. Both can be found on eBay. You can even buy the Artbox Prisoner of Azkaban Updated card series that depicts the shrunken head on the back of select cards; however, they have been retired for over ten years and can be rather pricey.
Disneyland also jumped at the chance to remove their shrunken head from their Jungle Cruise ride. Trader Sam (the animatronic in the ride) talks to visitors, offering two shrunken heads for one of the visitor's heads. This was deemed racist, and Disney has stated, "It is our responsibility to ensure experiences we create and stories we share reflect the voices and perspectives of the world around us."
To put the final nail in the coffin, even museums are removing historic shrunken heads from their displays in order to decrease racism. For example, the Pitt Rivers Museum in the UK has removed their shrunken heads because visitors found their displays to be "racist and stereotypical thinking that goes against the museum's values today." Ironically, this is the same museum that the Harry Potter production team visited to research shrunken heads. Why didn't the museum release the data showing who, specifically, was offended by the displays?
After a quick search of Dre on the internet, I stumbled upon this quote on Tumblr from five years ago: "I'm surprised there was no controversy over the Jamaican shrunken heads like Dre Head in Prisoner of Azkaban. I found them majorly offensive and last I checked they weren't even in the books. Couldn't they have thought of more tasteful comic relief?" Again, it would be really interesting to know who, exactly, is offended by Dre. Is it people whose ancestors suffered from these cruel traditions, or was it simply people thinking they need to be offended on another's behalf?
But why care about some prop that was based on historical artifacts in a film that came out over a decade ago? The answer is simple: we are so focused on finding what offends us that we no longer enjoy life. Society is clinging to empowering victimhood and deconstructing historical events. If they remove artifacts from a museum, how do we learn? After all, the argument lately is that if it's offensive, it only belongs in a museum! If you erase history, you cannot learn from it because one cannot understand how we arrived at our current events.  It's strange thinking we live in a world where museums remove historical artifacts to comfort fragility. So, whilst Dre was in a film for under five minutes, it is important to stand up to cancel culture, or it will only get worse.
Rest in peace, Dre the shrunken head; your cancellation went quietly and unnoticed by many.