WWE Night of Champions Results (2023)
WWE Night of Champions Results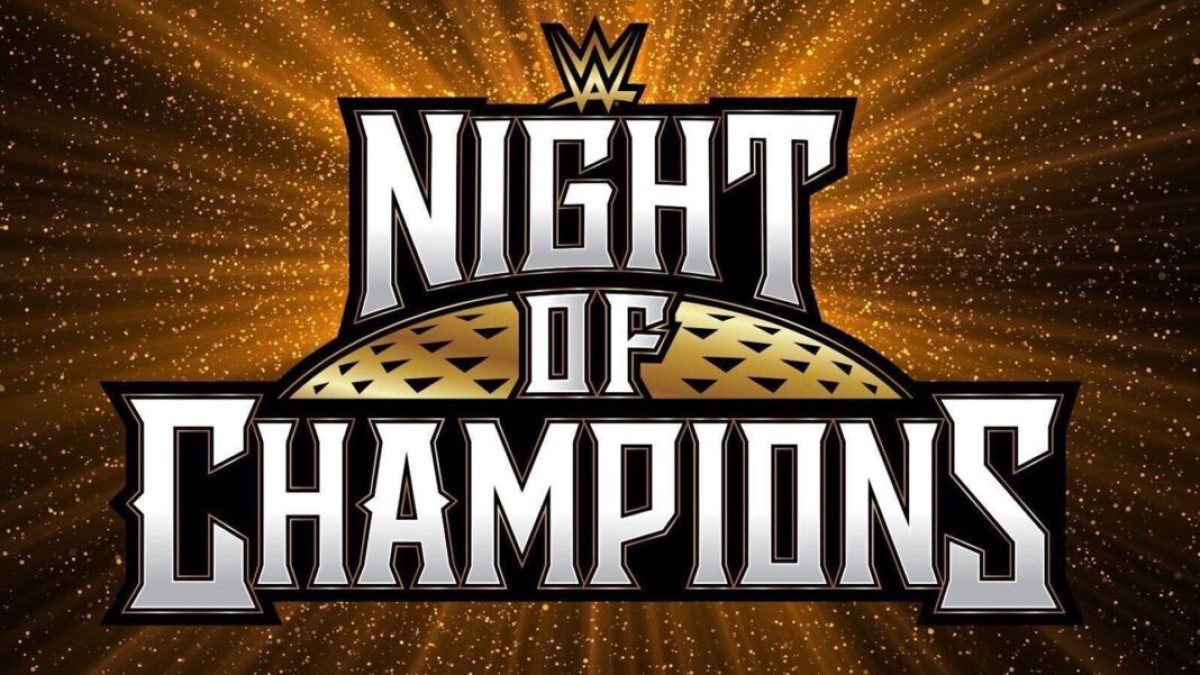 WWE Night of Champions 2023 results and commentary from Danny Damage!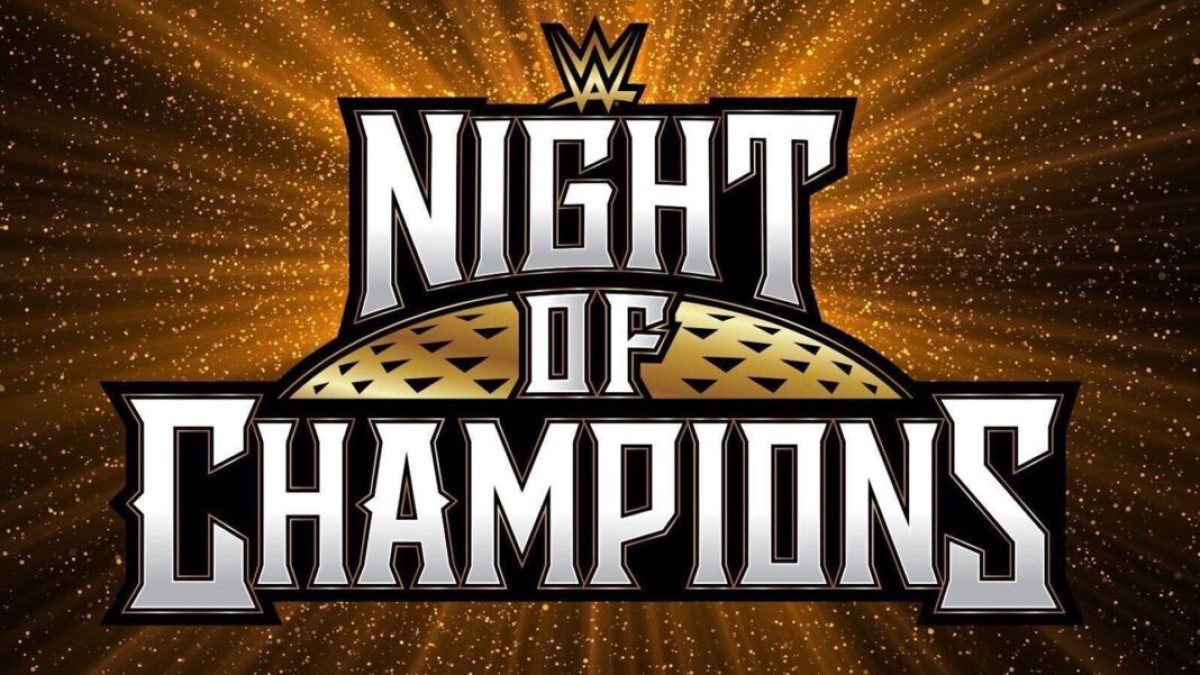 WWE Night of Champions Results (2023)
As per usual, the pre-show was abysmally fake and unnecessary. Just play the damn hype packages for an hour. I don't buy for a second that the talking heads are doing anything other than reading off a script someone else wrote for them. It puts people off, if anything.
BEFORE the show even started, we got adverts for the next Premium Live Event. When I used to make video reviews, I called this portion, "We've already spent all the money you gave us for this show, so here's an ad for the next one." I understand that marketing is an important part of the whole thing, but calm down with it. Give us that teaser trailer AFTER we've done what we came here to do.
Throughout the night, the camera went to shots of talent not on the card sitting in the crowd, with the commentators saying, "The stars have come out to see the show." I'm sure LA Knight, Omos, and the Street Profits felt justified in traveling all that way to serve that tiny purpose.
Seeing as the advertised "triple main event" was on a card with seven matches total, it seemed rather overkill. Vince McMahon can't help but pile on the salesman bullshit, often to the logical detriment of the product. See also: Clash/Night of Champions shows that feature non-title matches or matches with no title holders.
On the bright side, this wasn't another non-canon serving of Big Rich Kid's Birthday Party or Blood Money; it was business as usual, just hosted in Saudi Arabia instead.
Seth Rollins vs. AJ Styles (World Heavyweight Title)
Winner: Seth Rollins (pinfall)
I'm not sure if Seth was paying homage to Tina Turner with his entrance attire or seeing how flamboyant he could be before the Jeddah crowd turned on him. Either way, he looked like his usual overdressed pillock self (which isn't a criticism) and had the crowd singing along to his music.
Both men know each other well and demonstrated this with their answers to each other's trademark moves. Seth sold his knee after hitting AJ with a dive to the outside, which obviously caused AJ to target the leg from that point on.
It was a great match, despite the somewhat flat finish. Seth went for the stomp, but his bad knee prevented him from doing so. A second attempt, moments later, did the trick, and it scored him the win and the pointless prize of a consolation title.
My issue with the belt isn't just that it will be seen as a lesser title to Roman Reigns', but how it appears. Once again, WWE has essentially just made some merch that primarily advertises the company's name that schmucks will carry around as if they won it, but they're really just pimping Vince's wares for him.
The centerpiece of the design is a huge, bulky WWE logo. It's supposed to be a tribute to the old Eagle belt, but that's just lip service. If WWE really wanted to celebrate the old belt, they should just bring back the original design, but with WWE instead of WWF on there. The best part of this idea is that I can imagine Tiny Tony Khan throwing his toys out of the pram if that classic strap came back into circulation on a show other than his.
Becky Lynch vs. Trish Stratus (Neither of Them is a Champion Match)
Winner: Trish Stratus (pinfall)
I know plenty of guys have the hots for Becky Omega, which is why she's been given a pass so many times, but some of her work is better left unwatched. Like Kenny Omega, she's got the fake toughness thing going, horrible strikes, and let's not forget her goofy gesticulating. Don't know what I mean? Take a look at Becky when she gets a near-fall and questions the referee on whether or not that was a two or a three-count. She also grunts "whurrrp" during most of her actions, but at least she's gotten better with that.
Anyway, Becky was in her Kill Bill cosplay outfit, and Trish had to cover up the twins she recently reinstalled in her chest for this run. Trish did a great job of playing the salty 'n sour veteran, and most of her work was pretty rust-free. There was a spot in the corner where Trish went for her handstand and missed Becky altogether, but the lasses fixed it and carried on.
Becky looked to have things under control, but Trish got under the ring and summoned Zoe Stark to attack Lynch while the ref was turned. This opened the door for Trish to hit her Chick Kick and win.
Gunther vs. Mustafa Ali (Intercontinental Title)
Winner: Gunther (pinfall)
If I'm being honest, this match was rather frustrating. Gunther is a titan, and Ali is a cruiserweight at best. Yet, for some reason, Ali shrugged Gunther off him within the first couple of minutes and took him off his feet. Gunther also chopped the absolute shit out of Ali, but he kept getting up and fighting back. Eventually, Gunther hit his Shotgun Dropkick and Powerbomb to finish off the "hometown" hero. It went for way too long.
Another sidebar. Before the match, a video played of Mustafa Ali (pronounced M'st'fa, like Christopher, when they're in the US) doing publicity in Saudi Arabia. The point of this was to put over how kind, tolerant, and accepting the locals were of Ali, even though he's from Illinois and he's of Indian and Pakistani heritage.
If it were true and they really wanted to prove this point, surely they'd have had Sheamus, Omos, Mansoor in his uber-camp male model gimmick, or one of the women wearing jeans and a T-shirt wining and dining with them. Ali cosplaying as Sabu was on the nose and cheap.
Bianca Belair vs. Asuka (Raw Women's Title)
Winner: Asuka (pinfall)
Sadly, the crowd wasn't really into this match. Asuka had some pockets of support, but Bianca was getting boos (again) from the unconditioned foreign crowd. I've said before that Belair would make a great heel, and now WWE runs the risk of booking her like Roman Reigns in the "make Roman look really strong" days.
It wasn't a bad match, but the ladies did get a little flustered/lost/rushed or something when setting up for the spot where Asuka missed with the mist. Not too long after this, Bianca went for the Kiss of Death, but Asuka spat some of the mist into her hand, which she rubbed into Bianca's eyes. A few kicks to the head later, and Asuka became the new Raw Women's champion.
Rhea Ripley vs. Natalya (SmackDown Women's Title)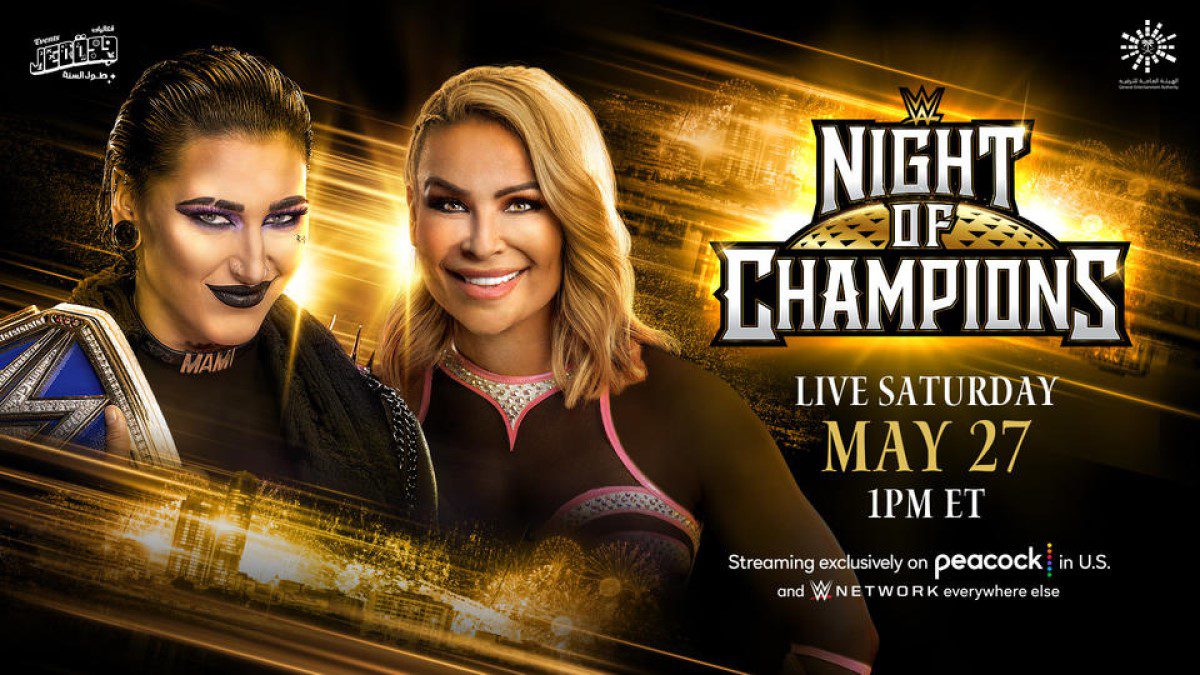 Winner: Rhea Ripley (pinfall)
This was a glorified squash match. The highlight was Rhea and Dominic Mysterio's heat-getting behavior with the fans. I would have liked to have seen Rhea driving something with Dominic in the passenger seat or Dom to be veiled and chained up to Rhea, but seeing Dom jump up and wrap his legs around Rhea's waist in celebration was amusing enough.
Dom couldn't hide his cheeky grin, knowing the crowd would frown upon it.
Brock Lesnar vs. Cody Rhodes (Neither of Them is a Champion Match)
Winner: Brock Lesnar (TKO)
Cody's arm was hanging on by a thread before the fight even began, but he was allowed (for some reason) to wear a "titanium exo-cast" to protect his injury. Cody's attempt at playing cat and mouse with the beast didn't work, so he started cracking him in the face with the arm protection instead. The referee allowed it, and it helped Cody get some offense in, but it didn't last.
Brock caught Cody in the key lock/Kimura and sat on him. The Dusty Rhodes Tribute Act Cody was in this hold for minutes, with his "broken" arm getting ruined, but he didn't tap out. Cody got to the ropes and managed to kick out of an F5 before passing out when Brock got him back in the Kimura.
Roman Reigns & Solo Sikoa vs. Kevin Owens & Sami Zayn (Undisputed Tag Titles)
Winners: Kevin Owens & Sami Zayn (pinfall)
After two birthdays and one Christmas, the match finally started, and Owens and Solo locked up.
Once the heels isolated Zayn, the match slowed down to a snail's pace. Owens eventually got a hot tag and then got beaten down, which led to Sami getting tagged back. Zayn sidestepped a spear, and I checked "ref bump" off my Roman Reigns Match Bingo Card.
The Usos turned up to take advantage of (what should be) a moment of lawlessness. They prevented Owens from putting Roman through the announce table, they battered Sami for a while, but then they accidentally hit Solo with their double superkick.
Roman got pissed at them and pushed Jimmy into the corner. With his back to Jimmy, Roman then started giving Jay grief, but Jimmy exploded at Reigns with a superkick. A shocked Jay tried to calm his brother down, but Jimmy told him, "I'm doing what you should have done a long time ago," and booted the Head of the Table in his daft-looking fake teeth once more.
The Usos left, a baffled Roman rolled to the floor, and Solo was put away with a Stunner and a Helluva kick.
The development of the Bloodline angle is highly entertaining, but it's dripping out slowly and probably should have been tied up a while ago. I'm glad we're (hopefully) on the closing chapter of the saga, but I've just got this sneaking suspicion that Vince/WWE has been waiting for someone from Hollywood to get back to them about Roman; it hasn't happened yet, and that's likely the reason this has been dragged out as long as it has.
1,000 days+ with faker-looking teeth than my gran and no big Hollywood blockbuster to justify them; I think we're back to Vince loving Roman more than everyone else and Vince not being able to take the hint.
–  OLDER RESULTS –
Thanks for reading these WWE Night of Champions 2023 results! Feel free to get in touch on Twitter, SUBSCRIBE to my YouTube channel, and check out everything else I write about over on: