WWE WrestleMania 39 Results (Night 2)
WWE WrestleMania 39 Results (Night 2)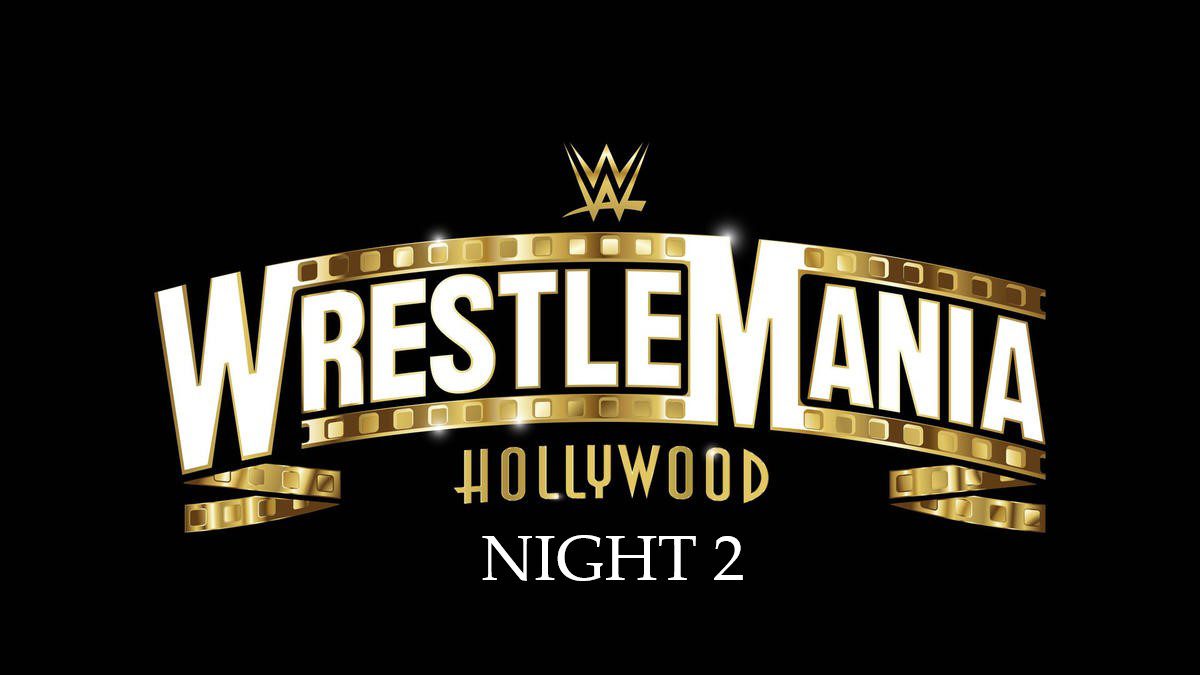 WWE WrestleMania 39 results (night 2) and commentary from Danny Damage!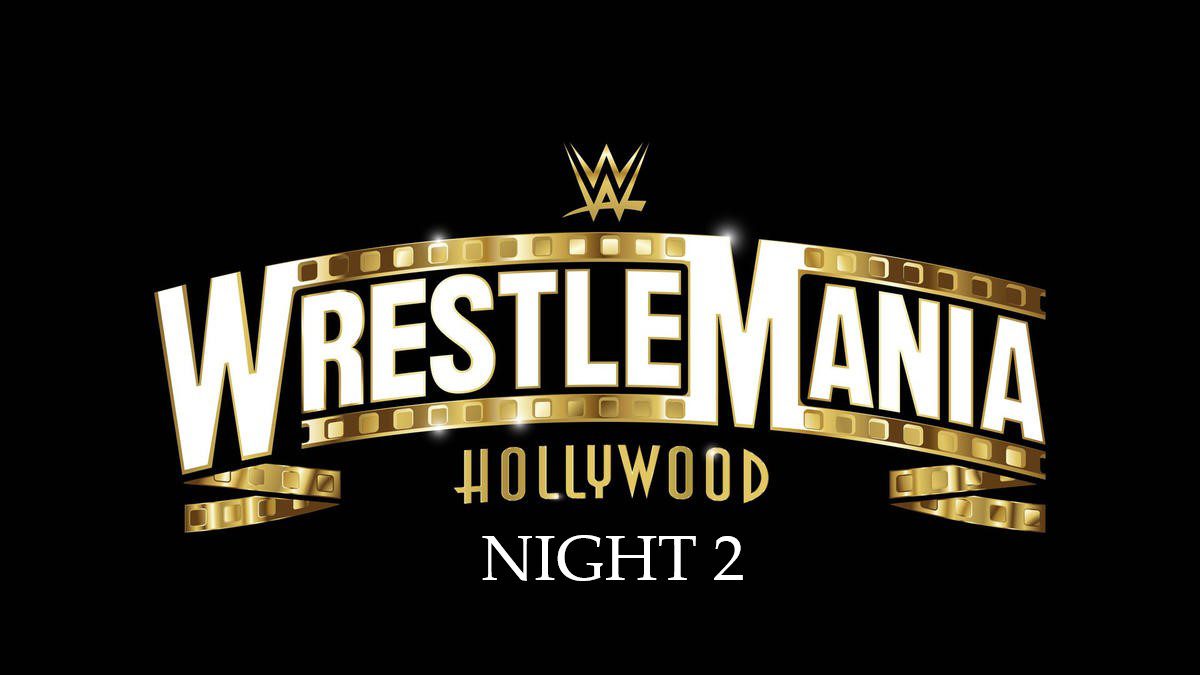 WWE WrestleMania 39 Results (night 2)
It was nice to get the tag team match booked as the main event last night. It was assumed by many that Charlotte Flair and Rhea Ripley would go on at the end, but the storyline that's been the backbone of WWE TV for the last year was shifted to the top spot.
I mentioned the aggressive number of adverts thrown at us during night one, and WWE didn't ease off on the second night. As I've said many times before, I understand that making money from sponsors is a crucial element, but Vince McMahon doesn't know when to say "No," and he has constantly put the advertiser's wishes before the quality of the promotion and the public's perception of the wrestlers.
Last time, it was Mark Wahlberg; this time, it was Kevin Hart. In both instances, celebrity cold opens only cheapen the integrity of the event, in my opinion. The immediate issue is breaking the fourth wall, nudging and winking at the audience/cameraman, and letting a cameo character openly refer to the show as fake/staged is only going to anger current fans without enticing any new ones.
WWE is being passed around like a puppet, and everyone gets to have a go at sticking their grubby hand in there and having a play around. The talent is essentially being advertised as "branded puppets for hire," and the whole vibe just screams of desperation while Vince tries to fire up the bidding wars.
Brock Lesnar vs. Omos
Winner: Brock Lesnar (pinfall)
Brock tried to take Omos down quickly but was swatted away by the bigger man. Omos got to show off a few big moves on Brock, but Lesnar regained his bearings, hit a couple of German suplexes, and pinned Omos after hitting the F5.
It was a short fight, but it warmed the crowd up and didn't outstay its welcome.
Women's WrestleMania Showcase Match:
Winners: Ronda Rousey & Shayna Baszler (submission)
Rousey and Baszler looked like murderers while marching down the aisle. With the exception of big Racquel, the Divas in the match should have met a "bunnies vs. buzzsaw" fate in moments. Okay, that's not entirely fair for Deville and Natalya. They're not totally embarrassing, and their struggle against the salty octagon veterans would be convincing. But as I've said before, Shotzi and Liv aren't around because of their talents in the ring as much as they are for their "eager" hot-blooded fanbases.
Rousey made Shotzi tap with her armbar. Another quick match, which stank of "Chuck out all the lasses for five minutes" circa WWE 2010.
Gunther vs. Drew McIntyre vs. Sheamus (Intercontinental Title)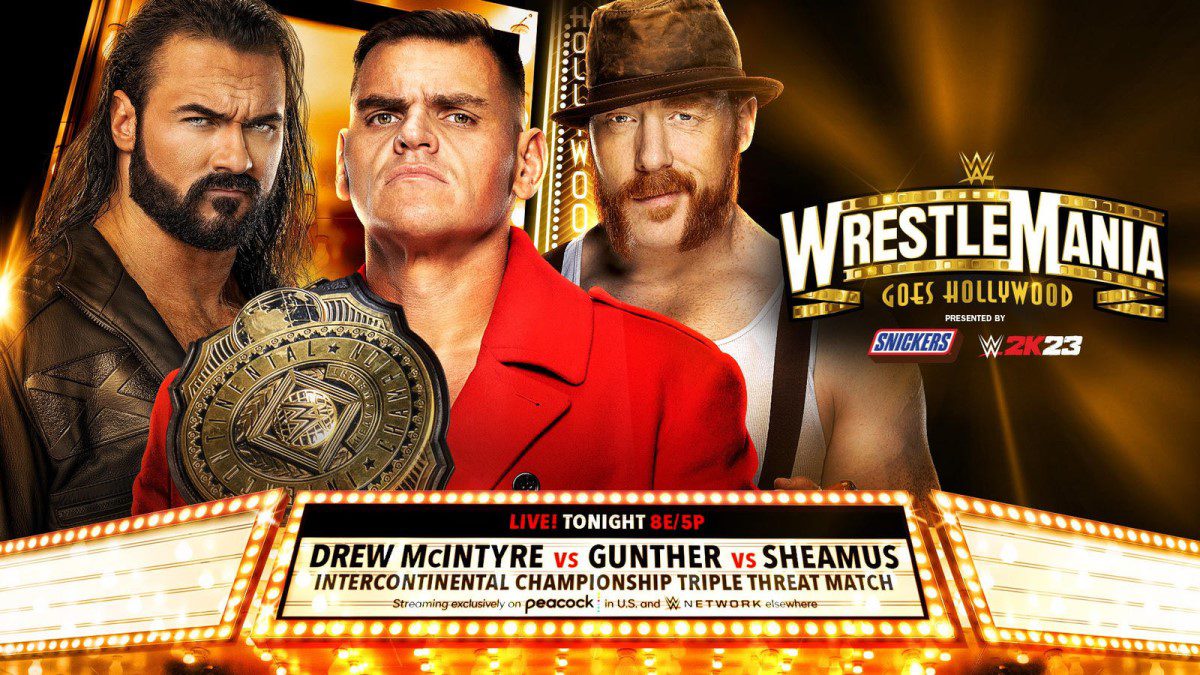 Winner: Gunther (pinfall)
For some reason, Titus O'Neil was on commentary shouting throughout; I thought I was watching AEW for a moment.
All three lads involved knew what they were doing, and they put on a brawl for the ages. However, as per usual with triple threat matches, it was just a succession of moves between two of them, with the third resting on the outside at times.
A one-on-one would have meant a lot more, and Titus staying away would have been even better.
It was still entertaining, and the fans bought into all the big, hard-hitting moves. After waiting for Drew and Sheamus to batter the piss out of each other, Gunther power-bombed them both and pinned Drew to retain his belt.
Bianca Belair vs. Asuka (Raw Women's Title)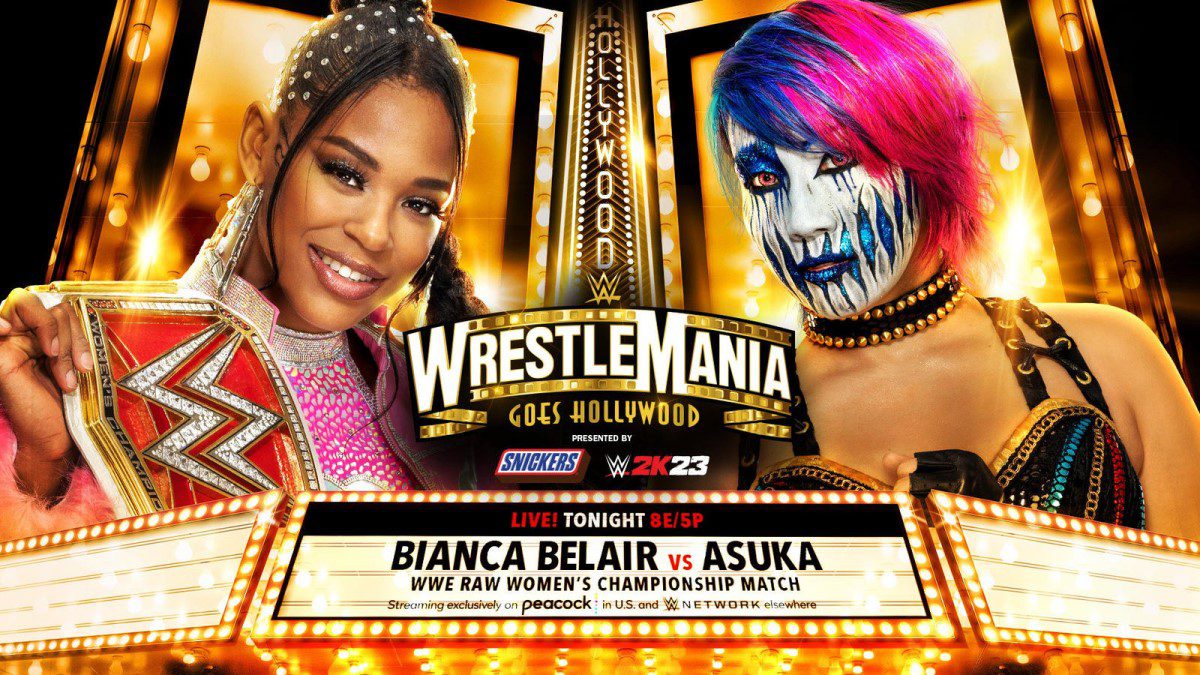 Winner: Bianca Belair (pinfall)
This wasn't quite the epic encounter we saw for the SmackDown women's title last night, but it still delivered. They got into it quickly, as Belair hit Asuka with a powerbomb to the floor early on. Asuka showcased her grappling and striking, and Belair impressed everyone with her Cesaro/John Cena strong-woman spots.
With the referee turned, Asuka went for the mist, but Bianca ducked it and hit her with a Kiss of Death for the win.
Edge vs. Finn Balor (Hell in a Cell)
Winner: Edge (pinfall)
I've never been convinced that either of these two is a legit tough guy. To me, Edge has always been a gigantic set of goofy teeth with a wannabe actor reciting lines attached. Balor, on the other hand, is not only tiny and constantly pulling silly facials, but he's also a famous Lego head. Now, I'm not saying there aren't any genuine fighting machines that relax and re-sort their brains while building brick cities. I'm saying that Finn has pulled the curtain too far back, and I've seen too much to suspend my disbelief.
Anyway, back to the wrestling.
I'll balance things out and give Balor a bit of credit for the presentation of his demon persona. In the past, Finn painted himself up and warned us all that he was an entirely different entity when in this form, but then nothing else changed. Tonight, the demon was no-selling a lot of Edge's attacks. Balor's mannerisms and moves didn't change much, apart from him crawling during his entrance, but at least it opened the door for WWE to advertise the new Exorcist film several times mid-match.
They used tables, ladders, chairs, stairs, kendo sticks, and of course, the cell itself came into play. Finn tried to jump off the cell's wall and stomp Edge through a table, but Edge moved, so Finn crashed and burned.
Edge then hit a spear before scrambling Balor's brains in between two steel chairs and pinning him.
Roman Reigns vs. Cody Rhodes (Undisputed Title)
Winner: Roman Reigns (pinfall)
Before the match, Cody's wife Brandi was at ringside with their famous, racism-curing baby. Jon Huber/Luke Harper's son was seated beside them, and Cody handed him his weightlifting belt, which was nice.
They started off slow and steady in the ring. Roman soon gained control, dragged Cody to the floor, and launched him up the entrance ramp. Cody slammed Roman on the ramp and took the fight back to the ring. However, when Cody got on Roman, Solo Sikoa got involved and found a way to reset Cody's momentum. Reigns attempted to put Cody through one of the announce tables, but he got back body-dropped through one instead.
Solo got caught taking another cheap shot at Cody, so the referee ejected him from the arena. The distraction opened Roman up to get dropped with a Cross Rhodes, but it only got a two-count. Cody went for a Disaster Kick, but Reigns landed a Super Man Punch for two.
Every time Cody came close to winning, Roman looked more gobsmacked, and the crowd got louder.
After Cody kicked out of a spear, Reigns looked like he was close to giving up. His attitude changed when he had the idea to lock in a guillotine. It looked like Cody was about to pass out, but he got a second wind and fought his way out of the hold.
You can cross "referee bump" off your Tribal Chief Bingo Card, as Cody accidentally booted the ref in the face when Roman dodged a kick. Before Reigns got too much of a beating while the official was down, the Usos ran in and made the save. Sami Zayn and Kevin Owens evened the score, hitting Reigns with their finishers in drive-by style too. Roman kicked out of Cody's pin attempt, and everything was level again… or so we thought.
Cody weathered the storm and caught Roman with two Cross Rhodes, but Heyman grabbed the attention of the referee before Cody executed a third. Solo Sikoa reappeared, dropped Cody with a Samoan Spike, and set up Roman to finish the match with another spear.
Cody and the crowd were visibly gutted by the result, and Roman's title run continues.
There was a lot to enjoy over the two nights, but there was also a lot that was skippable. As in previous years, it would be easy to cut out the crap and pack all the goodness onto one card. Don't hold your breath, though. Just like Vince wouldn't give up the advertising revenue from that third hour of Monday Night Raw, the thought of returning to a single night of WrestleMania likely shaves precious time off his remaining life.
I wouldn't mind it so much if it just felt like pressing play on the DVD we didn't get all the way through last night. Sadly, that's not how it feels. It's like we went to a birthday party one night, told the birthday boy how great he is, gave him all our attention, ate loads of cake, stayed up late, and then we have to go through the same routine the next day like it never happened, just because.
Not the best WrestleMania ever, but far, far from the worst. I'm interested in seeing where things go now that Cody's title dreams have been ruined.
–  OLDER RESULTS –
Thanks for reading these WWE WrestleMania 39 results (night 2)! Feel free to get in touch on Twitter, SUBSCRIBE to my YouTube channel, and check out everything else I write about over on: