Mulan (2020) Will Be Free to Disney+ Subscribers in December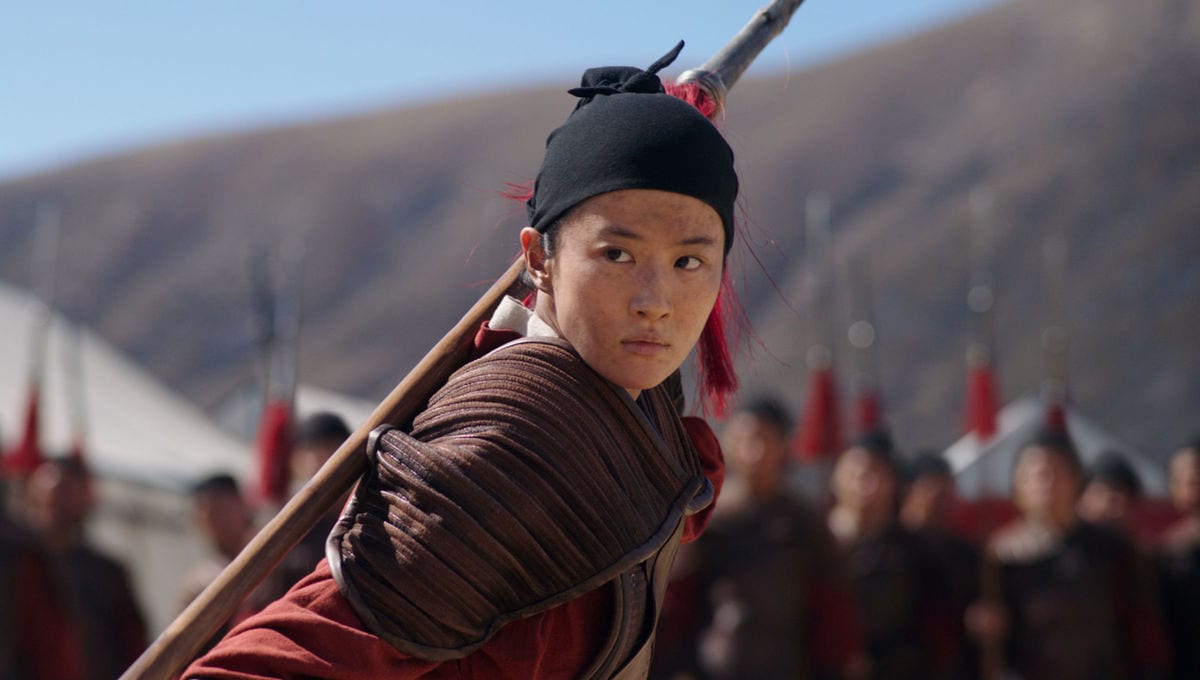 The internet has been buzzing with the news that Mulan will be free on Disney sooner than we thought. A graphic on the movie's Disney+ page reveals that the movie will be free to all subscribers starting December 4th. This date comes precisely three months after the film becomes available through Premier Access. Mulan was previously delayed a couple of times, with Disney eventually revealing that subscribers could gain early access to the movie by paying $29.99. This film has had a strange journey to the screen, with each announcement being more perplexing than the last. Some have questioned whether releasing the movie for free so soon will deter possible early access customers. 
The whole way Disney is dealing with this film is just mystifying to me. This is actually the best-looking Disney remake in a long time, and the only one I've had any hopes for since Dumbo. I know some fans have voiced disappointment at the exclusion of musical numbers and the character of Mushu, but I actually found these changes heartening. I love Disney's original Mulan, and these are not among the aspects that could have been improved, in my opinion. However, my main gripe with many of these remakes, and, sadly, the more popular ones, for the most part, is their similarities to the animated classics. Movies like 2019's Aladdin and The Lion King banked on nostalgia, recreating entire scenes, to unsettling effect. The changes made to Beauty and the Beast, for example, were mostly stupid, and they certainly didn't save the movie, but at least they did something different. I can't argue with this strategy from a business perspective (and honestly, I'm not at all interested in that perspective, to begin with), but this is draining to me and lazy on Disney's part.
In light of this, Mulan is a welcome breath of fresh air, if the trailers are to be believed. I have had trust issues with trailers ever since Tangled. I love the more serious tone they've been going for, and the instrumental use of the song "Reflection" gave me chills. This was my most second anticipated film of the year, right after Raya and the Last Dragon. Now that that film has been delayed to 2021, Mulan is #1 for me, so I was devastated when they announced it was going straight to streaming. Now, I'm even more baffled to learn that it will be widely available so soon after the "premium" release. Why would anyone pay $30 to stream something when it will be free to subscribers 3 months later? Anyone who knows me knows I am a mega Disney fan. They've made several of my favorite movies, and I see them all in theaters, even ones I'm not that excited for. I'm not willing to pay the premium for early access, so I have a hard time believing enough people will to justify this business strategy. Part of me hopes this completely fails, and Disney never tries it again. However, knowing the happiest company on earth, they would take the wrong message from such a bomb. "Asian movies don't do well," "It should have been a shot-for-shot recreation," etc. Regardless, as a fan of Mulan, movies, and entertainment as a whole, I think it's a tragedy that this film won't premiere at my local theater. Something this epic wasn't meant to be confined to a TV screen.