REVIEW: Young Justice – Season 4: Phantoms, Episodes 1 and 2, "Inhospitable" and "Needful"
HBO Max released the first two episodes of Young Justice Season 4: Phantoms early on Saturday, October 16th, as part of DC's FanDome event. Earlier this year, I binged the first three seasons of the series and was hooked. I had heard good things but always avoided it because the premise of a team of sidekicks didn't appeal to me. For that matter, I didn't find the art style terribly enticing. Rarely have I been more wrong; Young Justice is my favorite DC property I've seen in a long time. The dialogue is intelligent, the characters are complex and go through meaningful arcs, and the show is never afraid to change the status quo in profound ways. In retrospect, this isn't surprising, because series co-creator Greg Weisman has been involved in some of my favorite shows of all time. While Young Justice's third season, Outsiders, was somewhat controversial, I loved all three seasons. This is a show that's constantly improving. Let's see how the newest installment stacks up.
*SPOILERS*
"Inhospitable" picks up a year after the events of Outsiders, with the new recruits settled into the Carr residence and M'gann and Conner planning their wedding. The happy couple plans to observe M'gann's people's traditional ritual on Mars before returning to Earth for a civil ceremony. With Beast Boy/Garfield Logan and Martian Manhunter in tow, they embark on the lengthy journey, which proves to be less than pleasant. When the party arrives, M'gann's sister greets them and informs her she's changed her name from M'ree M'orzz to E'mree J'onzz. M'gann is stunned to learn her sister is also Mars' head scientist bureaucrat supervising the construction of a zeta tube from Mars to Earth. Friction between the Martian races has escalated to violence and terrorism since M'gann fled to Earth. When Martian Manhunter attempts to tube to Justice League headquarters, the zeta tube is sabotaged, and M'gann's extremist brother M'comm is framed for the crime. In "Needful," M'gann, convinced that M'comm is innocent in this particular instance, searches for the true culprit. Prince J'emm enlists Conner and Garfield to help discover who killed his father, the king. Martian Manhunter turns out to be alive, having made it to JL headquarters safely. M'gann's parents find a priestess to perform the wedding. Garfield, M'gann, and Conner are watched by three costumed individuals and attacked by a fourth, unseen being. The attack causes M'gann to sense the presence of the three stalkers. Much to M'gann's horror, the attack and lack of sunlight and oxygen are enough to draw Conner's blood. DeSaad delivers a bioweapon to M'comm that will kill all red and green Martians. Despite the fact that, having one green parent, M'comm may inadvertently kill himself and M'gann, he accepts it gladly.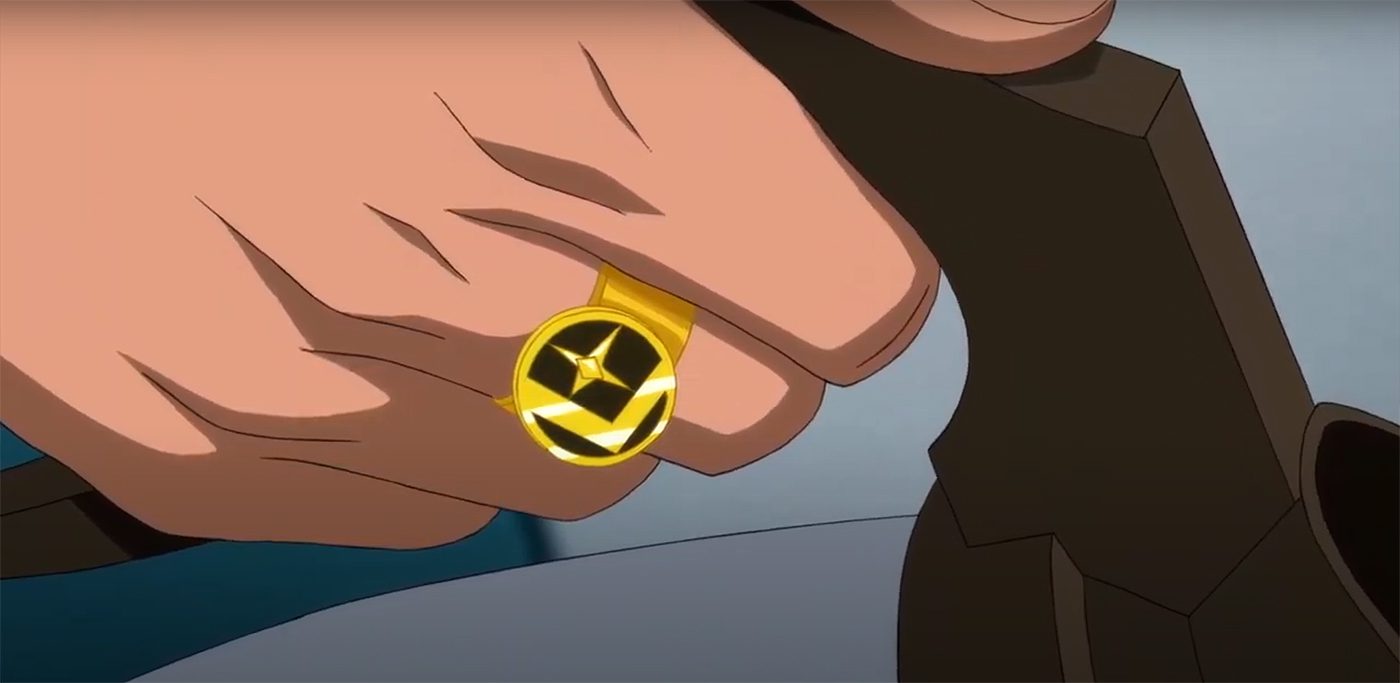 Phantoms starts out with a bang (tee-hee), and based on these two episodes, I think we have a lot to look forward to this season. I've enjoyed the relationship between Miss Martian and Superboy quite a bit throughout the series. Tumultuous, on-again/off-again couples like this are usually a huge turn-off for me in any show. I don't like this type of interpersonal drama because it usually comes off as forced and insincere. But both of these characters are well developed and sympathetic in their own rights, and their journey as a couple fits so well into both character arcs. While I'm sure the season will bring the usual turbulence for Conner and M'gann, I'm glad they've progressed to this point of commitment. It's nice that her parents are accepting, rather than forcing the audience to endure the usual Guess Who's Coming to Dinner crap.
The only thing I don't like with Conner and M'gann in the two episodes is the presence of flashbacks. The very beginning of "Inhospitable" is a scene from Outsiders in which M'gann offers her engagement ring back to Conner in response to his inability to trust and forgive her regarding the use of mind-reading and manipulation. I liked the scene a lot last season, but it annoys me when old material is rehashed as though the audience has forgotten or didn't understand the first time. This also happens in "Needful" when the two are dancing underground. While M'gann talks about how far they've come in 10 years, a clip-show from prior seasons plays over the dialogue. The conversation is interesting enough in its own right, and the setting is absolutely gorgeous, so I'm not sure why we needed to be fed these old scenes. I've heard that the animators avoid showing characters' mouths moving as much as possible, using masks and telepathy as a way to keep animation costs down. Maybe this clip show was done for the same reason? Legend of Korra had a whole clip-show episode for that reason, so I wouldn't be shocked. This might also annoy me more since I saw the show's first three seasons recently rather than when they aired. If I saw season one a decade ago, maybe I would feel differently.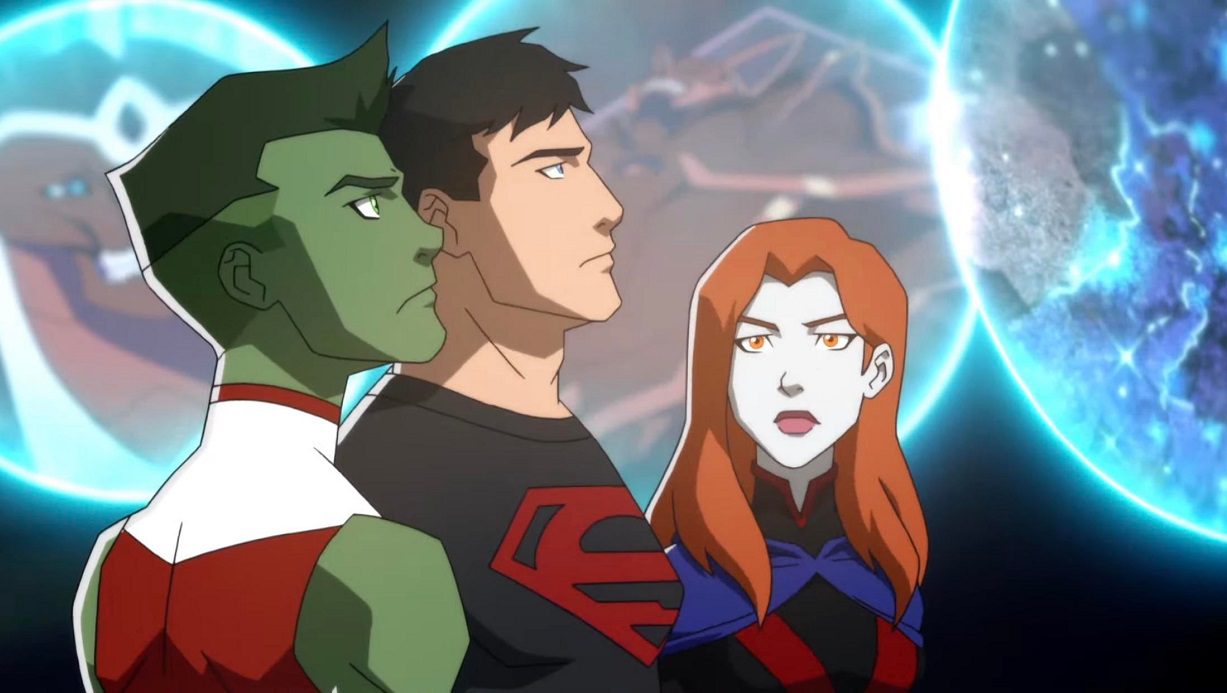 I'm very interested in Em'ree and her relationship with M'gann. It's clear the two don't like one another, and I assume we'll soon learn why. Em'ree changing her name could be to distance herself from her famous sister because of her divisive reputation on Mars. Or maybe it's simply because she doesn't want to be discriminated against for having a white parent and sibling. I also wonder what exactly a scientist bureaucrat is and does because it sounds a little ominous. This subplot reminds me of Starfire and her sister Blackfire in Teen Titans, although the animosity between these two doesn't seem quite that bad (yet, at least). Funnily enough, Hynden Walch voiced Starfire and Blackfire in Teen Titans and voices Em'ree here. She's also played other DC characters, such as Harley Quinn in Justice League Dark: Apokolips War. I'm excited to see how this dynamic evolves, and I hope Em'ree is less sketchy than she appears.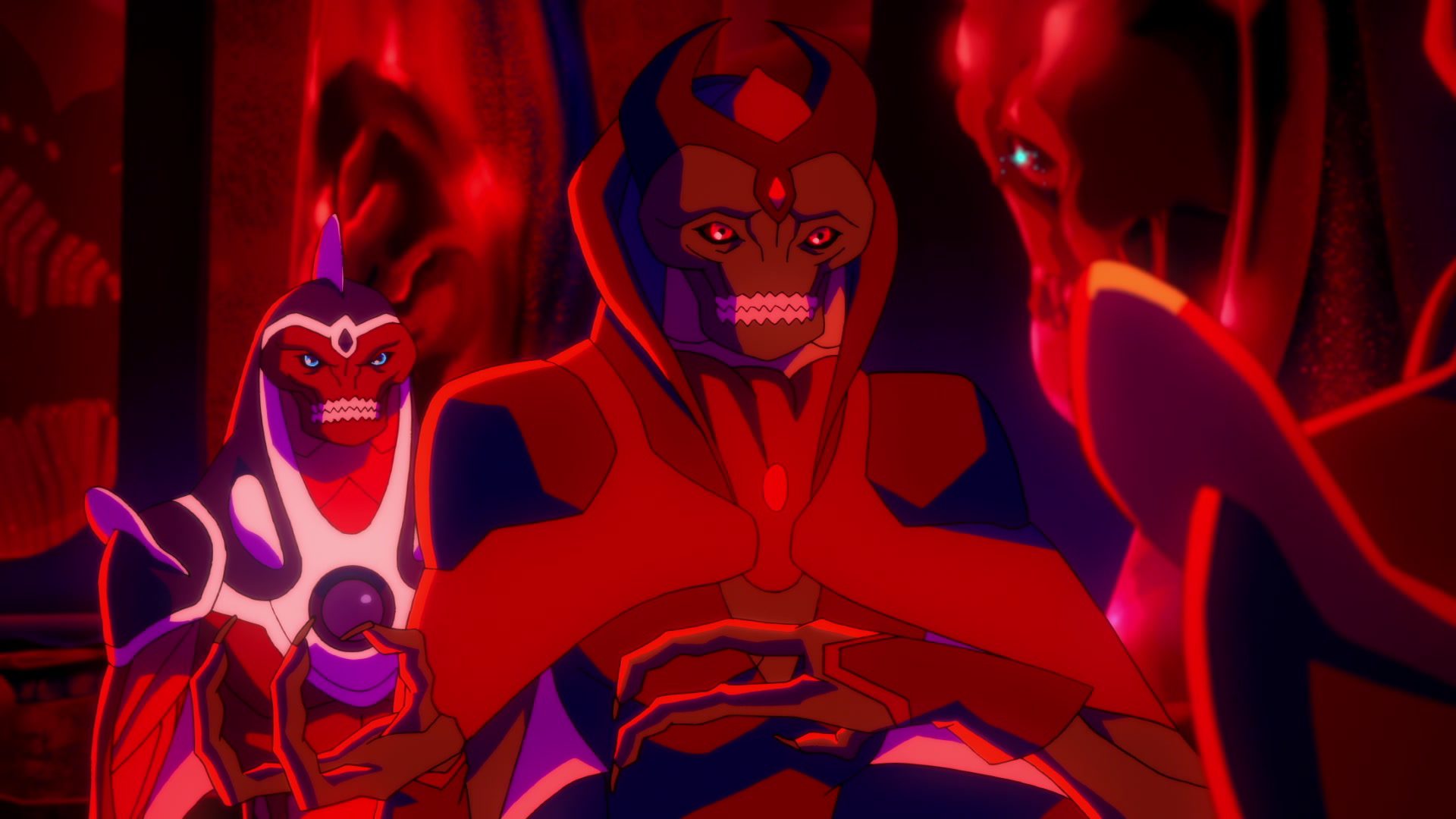 Conner's bleeding and Garfield's mood swings are concerning developments that both seem connected to Mars itself. M'gann's explanation that Gar misses his friends makes sense, but this seems like something else at play. With someone trying to kill the trio, having two members hampered in this way can't be good. There are also the three creepy kids following our heroes around. While they didn't initiate the attack, their actions aren't looking good. I can't believe how much they packed into two episodes, with M'comm's complex situation looming in the air on top of everything else. 
"Inhospitable" and "Needful" aren't among my favorite Young Justice episodes, at least based on an initial watch. However, they do a lot of heavy lifting to set up what will surely be an eventful season. The character interactions are good, the story is exciting, and the visuals are absolute dynamite.
Plot - 9
Acting - 9
Progression - 8
Production Design - 9
Action - 7
8.4
Good
"Inhospitable" and "Needful" aren't among my favorite Young Justice episodes, at least based on an initial watch. However, they do a lot of heavy lifting to set up what will surely be an eventful season.