WWE Crown Jewel Results (2022)
WWE Crown Jewel Results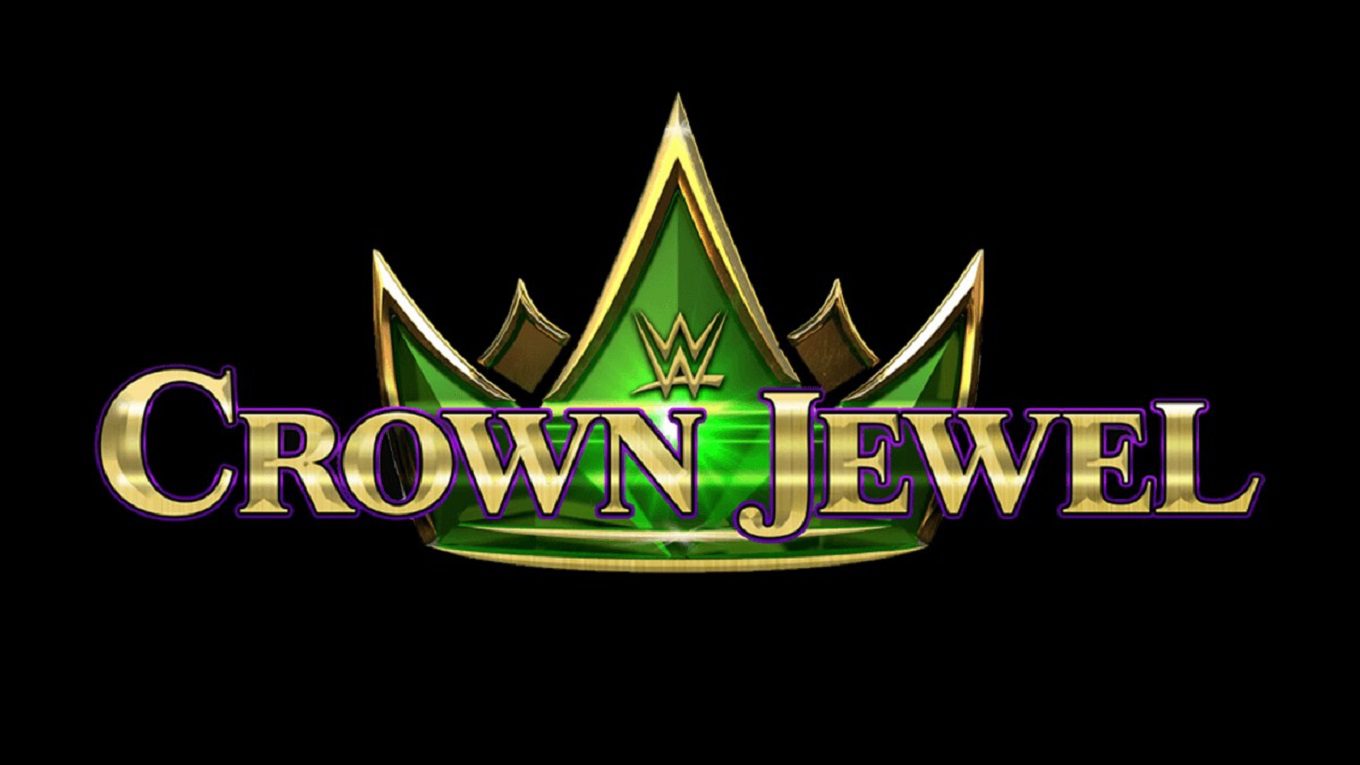 WWE Crown Jewel results and commentary from Danny Damage!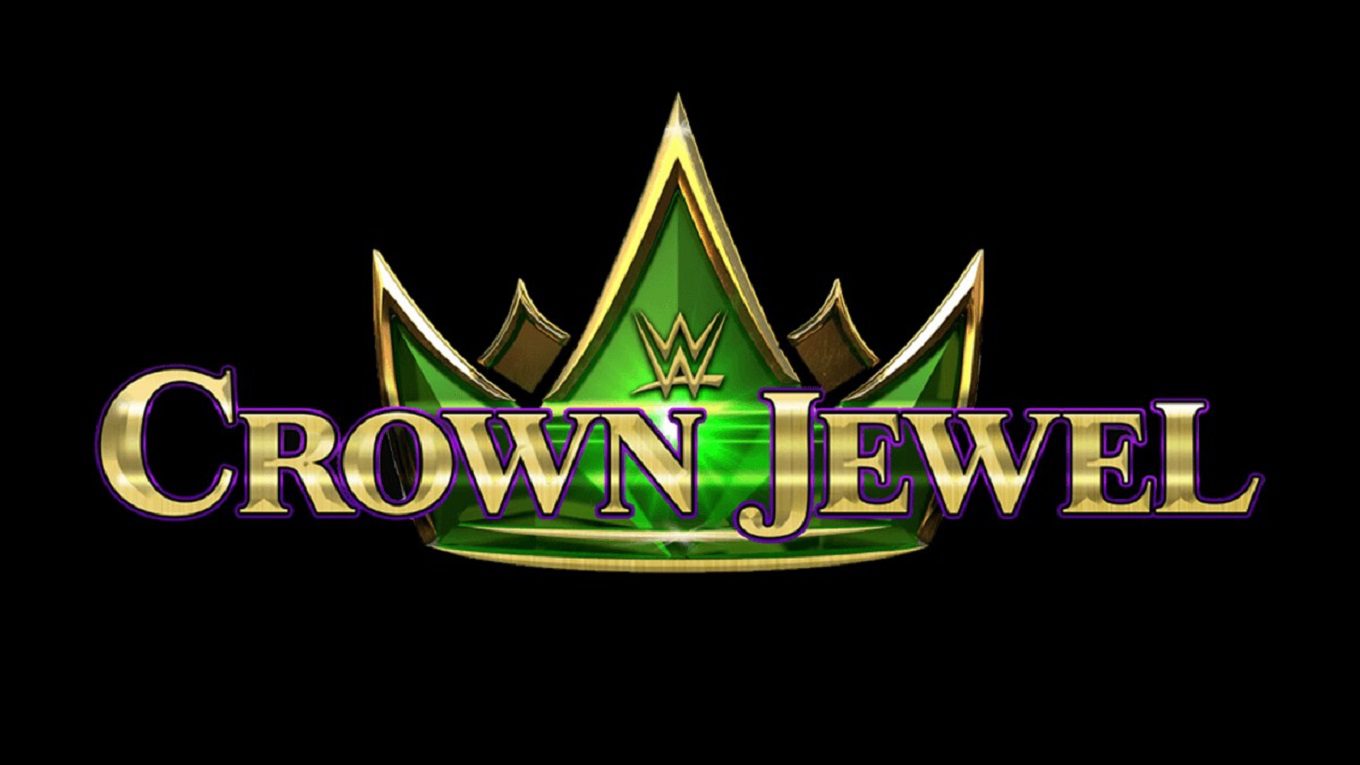 WWE Crown Jewel Results (2022)
The loveable clown Titus O'Neil welcomed us to WWE Blood Money 2022, where the ladies were wrapped up from head to toe, the only people who wanted advertising space on the show were WWE themselves, and for some reason, Mansoor was mysteriously absent from being the brightly-shined hometown hero.
I wonder what it is about his new gimmick that makes him shy around the Saudi Arabian crowd…
Brock Lesnar vs. Bobby Lashley
Winner: Brock Lesnar (Pinfall)
As we've come to see often from Brock Lesnar matches, these two meat-heads went all out from the bell. Lashley focused on Lesnar's leg and dropped him with a couple of spears on the outside. Once they exchanged big moves for a while, Lashley locked in the Hurt-Lock, but Lesnar refused to submit. Brock used the corner to kick himself backwards on top of Bobby, which scored him the three-count.
After the match, Lashley locked his finish on Lesnar again, and Brock did a great job acting messed up from it.
Alexa Bliss & Asuka vs. Damage CTRL (WWE Women's Tag Team Title)
Winners: Damage CTRL (pinfall)
Alexa Bliss looked like she had the match in the bag, but Nikki Cross surprise-attacked her behind the referee's back and set up Dakota Kai and Io Sky to regain their titles.
Not much else to say other than, due to the amazingly progressive and futurist female dress code over there, the ladies all looked like used Christmas crackers.
Drew McIntyre vs. Karrion Kross (Steel Cage Match)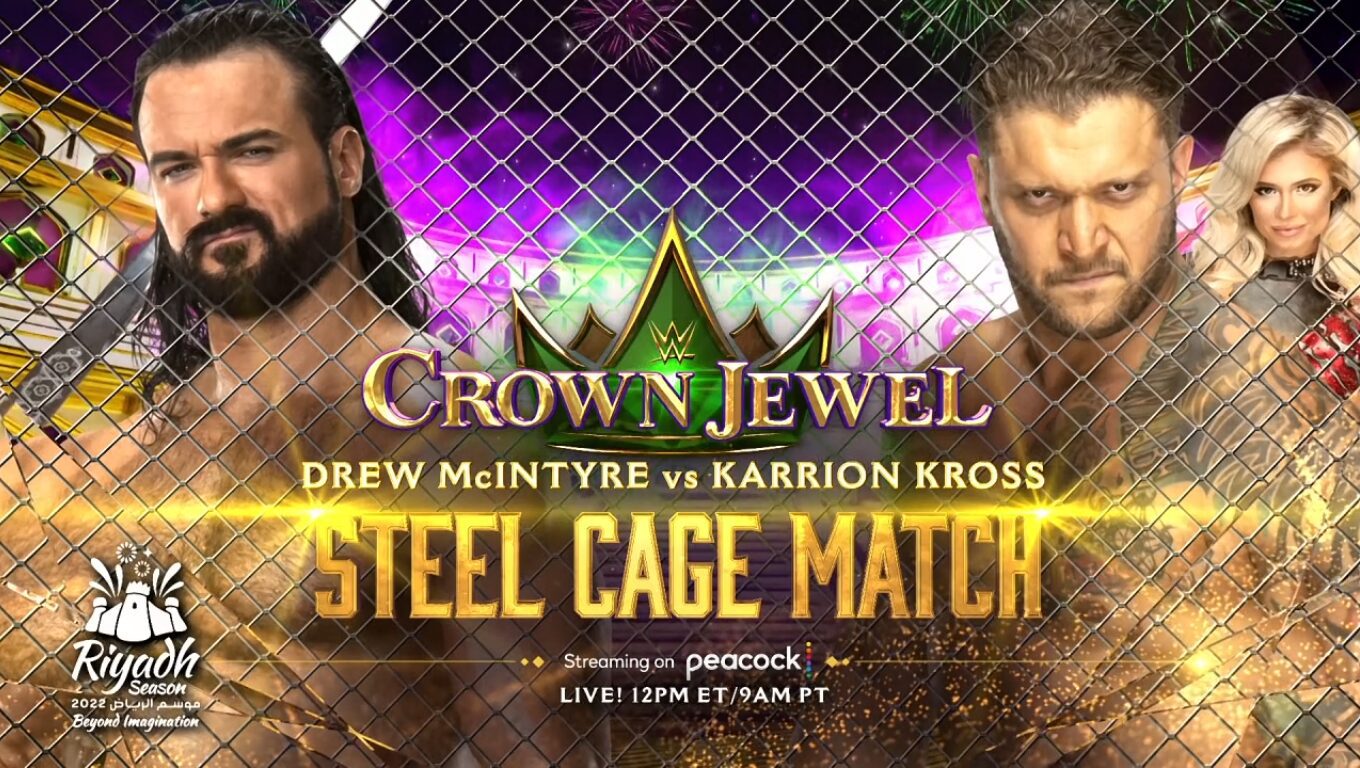 Winner: Drew McIntyre
Drew might have had his hand raised at the end, but I feel like everybody lost by watching this match. Everyone involved selectively forgot the different methods of victory (escape via cage wall/door, pinfall, or submission) momentarily, and then they'd remember them again shortly after. The crowd was flat, Drew looked dumb when allowing Scarlett to distract him, and the finish wasn't executed as well as it could have been. Scarlett padlocked the door when Drew tried to escape, so he began climbing over the wall. Scarlett tried to unlock the door in time for Kross to crawl out, but Drew was quicker.
The O.C. vs. The Judgment Day
Winners: The Judgment Day (pinfall)
There was nothing flashy about this match, nor was there anything offensive. Enough people involved knew what they were doing and how to put on a fun little six-man tag, and AJ Styles and Finn Balor have great exchanges whenever they share a ring. Rhea Ripley prevented Styles from hitting Balor with the Phenomenal Forearm, slamming him on the ring apron. Balor then picked up the pieces and crushed AJ with a Coup de Grace.
Braun Strowman vs. Omos
Winner: Braun Strowman (pinfall)
On paper, the "Vince McMahon Memorial Wank Match" should have been another opportunity to go for a piss, but the potential for disaster was high. These two stumbling slabs of meat didn't put on too bad a match, despite them looking like action figures being smashed into each other by a child at play. Strowman got the chance to work from underneath, and he eventually hit Omos with his Running Power Slam.
The Usos vs. The Brawling Brutes (Undisputed WWE Tag Team Title)
Winners: The Usos (pinfall)
As we've come to expect from Jay and Drunky Uso, the crowd was treated to an exciting tag match with stiff shots and near-falls. The Double Ucey Splash and a 1D from the second rope kept the Uso's title reign going, and they face the New Day on Monday for the belts.
Bianca Belair vs. Bayley (Raw Women's Title/Last Woman Standing)
Winner: Bianca Belair
Despite dressing like knock-off Power Rangers for the upstanding folk in charge of Saudi Arabia, both women went all-out and used all the weapons and furniture as quickly as they could. As with all Last Man/Woman Standing matches, there's a lot of waiting around to see if the last move you performed was enough to keep your opponent down for a ten-count.
Bayley introduced a golf cart into the match, but she ended up being thrown off the top and bouncing off a table for her troubles. To make up for the non-break, Bianca employed an impromptu power bomb to get the job done. Belair also hit Bayley with a KoD (knees-first) onto a chair, and although I didn't keep score, I think all of the weapon-based spots messed up in some way. The finish saw Bayley sandwiched inside a ladder, which was then wedged under the turnbuckle. Bayley was "trapped" in the device, and Belair retained her title.
Roman Reigns vs. Logan Paul (Undisputed WWE Universal Title)
Winner: Roman Reigns (pinfall)
Reigns started off toying with Paul and underestimating him greatly. That was until Reigns tried to pin Paul a couple of times and only got one-counts. They did a good job of teasing Paul's lucky punch, and Roman got out of dodge every time Paul went for it early on. Logan started landing a few big moves, including a better Buck-Shot Lariat than Adam Page's, which got him a couple of two-counts on the champion. Paul Heyman's reactions to everything were fantastic; you could see him wondering WTF Logan was made of and even talking to the big man upstairs in frustration.
Logan eventually hit his big haymaker and followed it up with a Superman Punch of his own… for two. A selfie-assisted splash through the commentary table is what Paul had in store for Reigns, and then the Usos showed up to take out Paul and his friends on the front row. This caused Jake Paul to appear and drop the Usos, and then Solo Sikoa showed up to get in Jake's face.
Referees and backstage officials pulled Solo and Jake apart, and once that had calmed down, Logan rolled back into the ring. Unfortunately for Paul, Reigns was waiting for him with a Superman Punch and a Spear ready to go.
Presumably due to new management, it seems that this show meant more to the week-by-week storytelling than its predecessors. By this, I mean that WWE Crown Jewel continued on from the happenings on Raw and Smackdown and was pretty much treated like another PREMIUM LIVE EVENT. The previous cards have relied heavily on nostalgia bait and house show-esque matchups; this felt so much fresher and more relevant.
Let's see how keen Triple H and co. are to continue doing business over there once Vince McMahon's previously established deals run out. The pay-offs are obviously appealing, but it's been questioned for years whether or not they're worth all the negative publicity back at home.
–  OLDER RESULTS –
Thanks for reading these WWE Crown Jewel results! Feel free to get in touch on Twitter, SUBSCRIBE to my YouTube channel, and check out everything else I write about over on: