WWE Survivor Series: WAR GAMES (2022)
WWE Survivor Series Results
WWE Survivor Series: WAR GAMES results and commentary from Danny Damage!
WWE Survivor Series Results 2022
The men's War Games match makes sense and feels like it arose naturally. There are five members of The Bloodline, and a party of five babyfaces has put their differences aside to take out the bigger threat. The build to the women's match, however, tried to follow a similar formula, but Damage CTRL only has three members. They forced two extra lasses into tag along to fit the 5 vs. 5 requirement for a War Games, and then the faces' team had to match the number of teammates.
A few years ago, I talked about the Women's Revolution being little more than a tribute band covering all the greatest hits the blokes have played over the decades. If the women got a War Games match solely because "muh equality," then we've really not progressed as much as we go on about.
On top of that, WWE runs the risk of (and I know I say this often) killing the gimmick by having two of the same special stipulation on the same card, just a couple of hours apart.
On a positive note, there are only five matches on the card tonight, unlike the twenty-five or so we had to trawl through for AEW last week. Speaking of AEW and its sensitive fans, Triple HHH posted a cheeky clip of an ex-WWE employee as the show was starting, which ruffled a few feathers…
Team Belair vs. Team Bayley
Winners: Team Belair (pinfall)
Bianca Belair's mystery partner was revealed on SmackDown to be Becky Lynch. The heels had the numbers advantage in this one, so we had 30 minutes of Team Belair evening the odds every six minutes until everyone was in.
I'm not going to list all the sloppy spots and weapons the ladies used to kill half an hour of the match before a decision could be made. The finish saw Lynch jump off the cage and put Kai and Sky through a table.
Oh yeah, it was nice to see Nikki Cross rid of the stupid superhero tripe she'd been burdened with!
AJ Styles vs. Finn Balor
Winner: AJ Styles (pinfall)
A decent contest between these two, as you'd expect, since they've known each other for ages and have worked together in the past. All of the backup on both sides of the ring ended up scrapping and vanishing. AJ hit the Phenomenal Forearm for the win.
Ronda Rousey vs. Shotzi (SmackDown Women's Championship)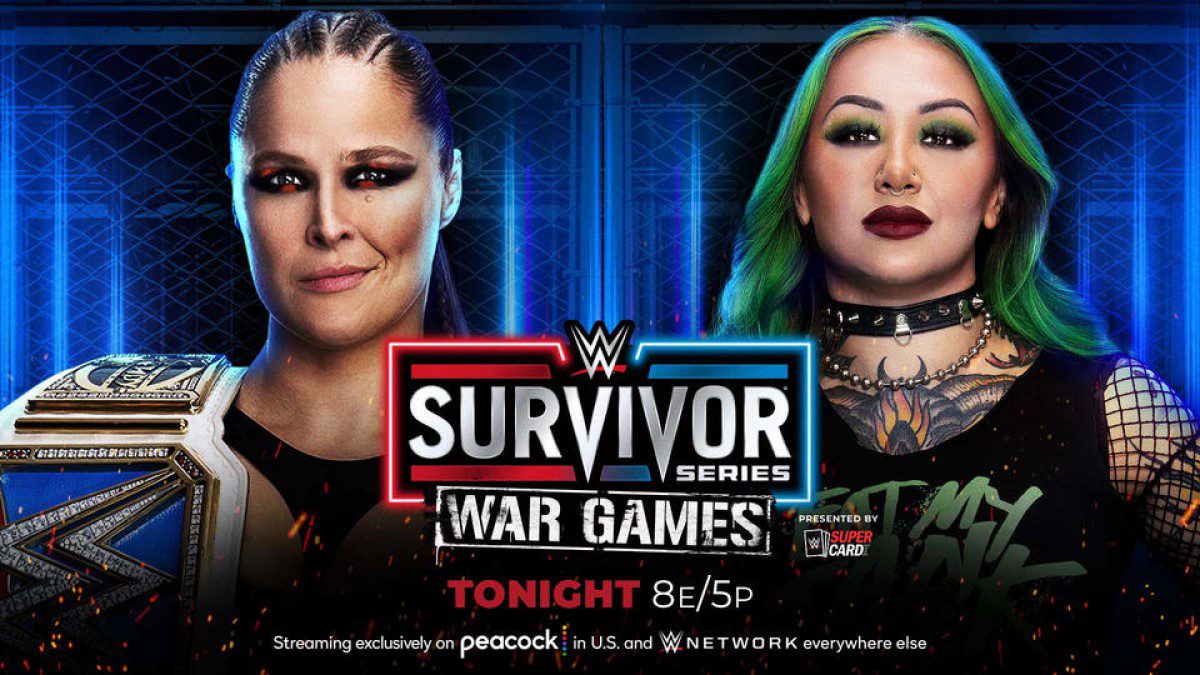 Winner: Ronda Rousey (submission)
I've just spent the last few months NOT being convinced that Ronda Rousey would struggle to kick ten buckets of piss out of Liv Morgan, and now Ronda's in a competitive match against Shitzi Green Hair and her stupid little tank. Granted, Shotzi doesn't look AS out of place as Liv did, but for the majority of her time in the ring, Shotzi's body language barely whispered the fact she was meant to be in a fight. Credit where it's due, though; Shotzi has gotten a bit better at doing the wrestling moves, and she wasn't nearly as irritating as a heel.
Rousey toyed with Shotzi for most of the match, with Shotzi showing signs of hope throughout. At one point, Shotzi tried to hit a tornado DDT from inside the ring to the outside, but she lost her grip after her jump and essentially threw herself to the floor. Rousey put Shotzi away with a Piper's Pip, followed by an arm bar.
Bobby Lashley vs. Seth Rollins vs. Austin Theory (US Championship)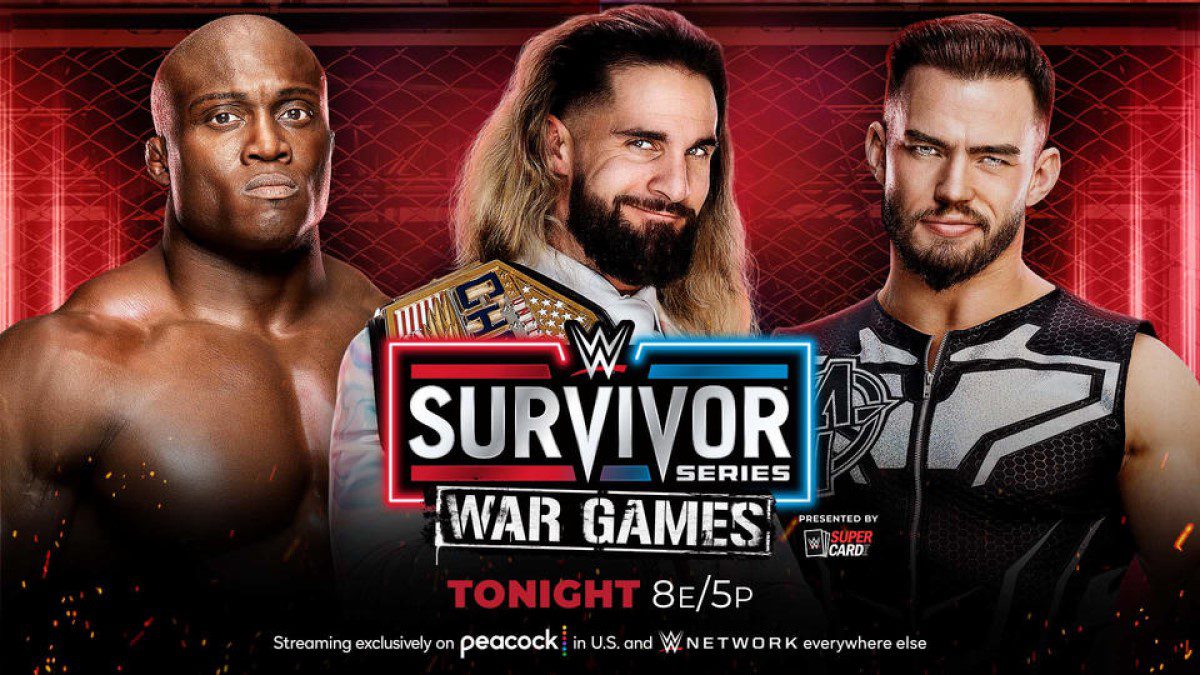 Winner: Austin Theory (pinfall)
To begin with, Bobby Lashley and Seth Rollins took turns chucking Austin Theory outside the ring and out of the way. Theory made use of some steel steps, took out Lashley on the outside, and tried to have a 1-on-1 with Rollins. Rollins and Theory attempted to keep Lashley out of the equation, but the match turned into a frantic three-way full of near-falls and near-submissions.
Rollins went for his super-plex/Falcon Arrow combination, but Lashley caught him with a spear before he could complete the set. Lashley overshot it and landed/rolled near the apron, whereas Theory fell immediately on top of Rollins and scored the pinfall.
The Bloodline vs. KO, Drew McIntyre & The Brawling Brutes (War Games)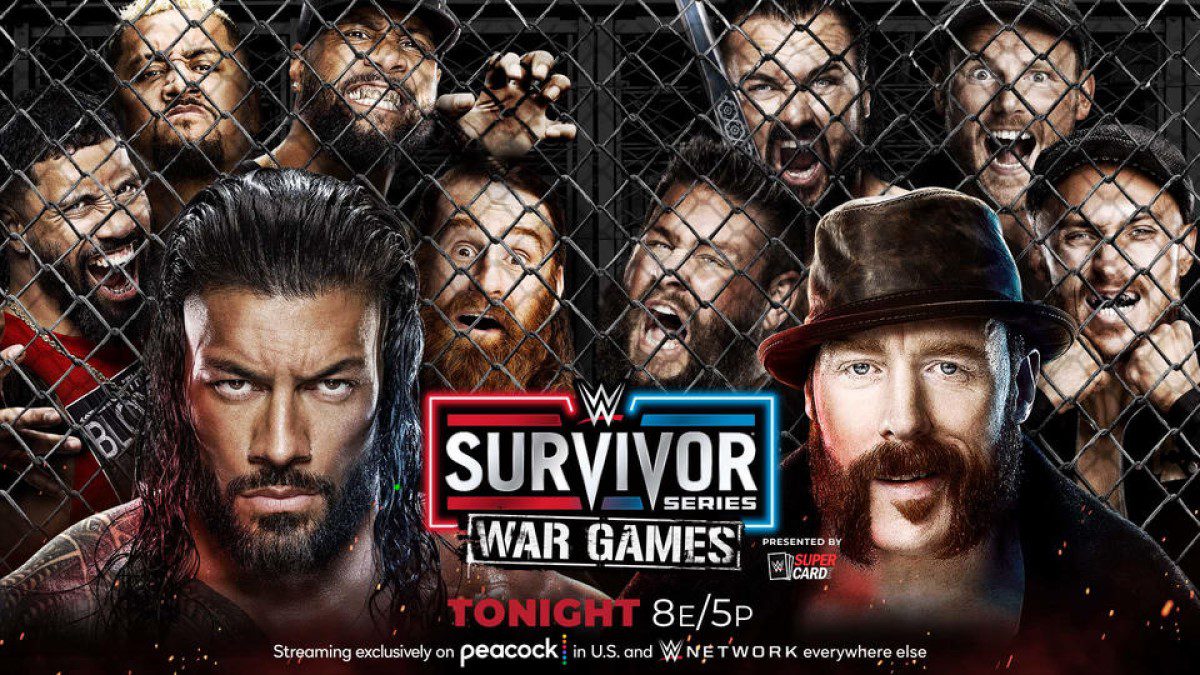 Winners: The Bloodline (pinfall)
The Brutes' team had the numbers advantage in this one, with Jay Uso initially taking a beating from Butch and then also Ridge Holland. When Jimmy Uso was about to join the battlefield, Roman Reigns stopped him and told Sami Zayn to go in his place. Although they worked together while in a scrape, Sami and Jay ended up bickering and pushing each other around, much to Roman's disgust.
Reigns was the last in the ring before the bell finally rang, and he smashed everyone until the faces turned the tide. Butch ducked one of Jay Uso's superkicks, and it knocked out Sami Zayn. The remaining weapons and tables were used, and most of the guys hit someone with their finish until it was only Reigns and Kevin Owens left standing. KO hit Reigns with a stunner, and Zayn made it in time to stop the referee's count. Owens questioned Zayn and got a boot in the balls for his efforts. Zayn hit Owens with a Helluva kick and offered him up for a Jay Uso splash to win the match.
Sami was embraced by both Usos and Reigns as he was accepted as a full member of The Bloodline.
As in previous years when the stipulation was an NXT thing, both War Games matches took around 30 minutes for everyone to join in and for the bell to ring. That's half an hour of knowing the match can't finish yet because it hasn't technically started properly. I know they rely on the match type being a spectacle and gaining attention that way, but it's a long time to wait around with competitive sport's equivalent of elevator music. At least with an Elimination Chamber match, people can be eliminated as the entrants are gradually being released, so the lead-up to the pinnacle isn't just killing time.
There were a few botches in the women's War Games match and title match, but they didn't bring down the whole show. Overall, the payoff to the main event was worth the wait, and the story they told between Zayn and Owens is likely just the beginning.
–  OLDER RESULTS –
Thanks for reading these WWE Survivor Series results! Feel free to get in touch on Twitter, SUBSCRIBE to my YouTube channel, and check out everything else I write about over on: