SPOILERS: Obi-Wan Kenobi Fight Scene Leaked!
Perhaps the show's biggest moment and main selling point now has its own, unofficial teaser.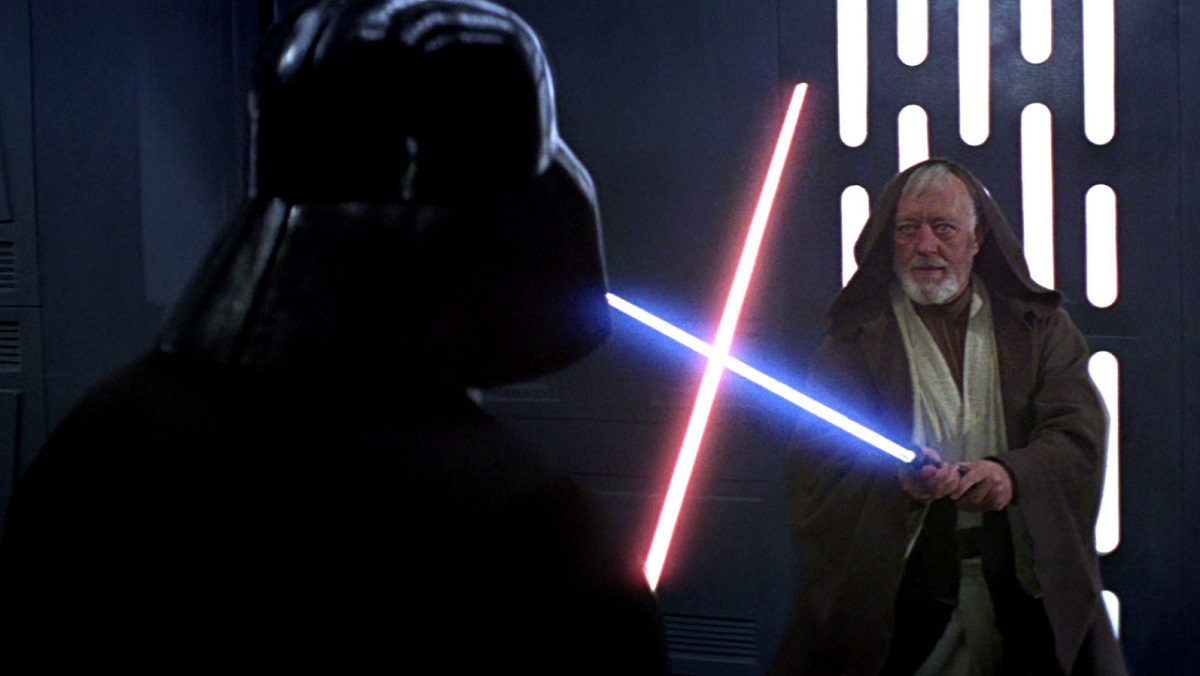 Sometime in the first weekend of April, videos started surfacing on sites like YouTube showing Darth Vader and Obi-Wan Kenobi fighting. This is significant because it looks high-budget like it could very well be a scene in the upcoming Obi-Wan Kenobi series. I strongly suggest caution you if you haven't already seen this clip because it's almost certainly a real spoiler. Check it out below if you don't mind knowing what happens in the show:
I have to admit I'm surprised for multiple reasons. This show has had multiple leaks and innumerable rumors surrounding it, but this is the first time actual footage has been released. And this looks authentic to me; the backdrop, the costumes, all of it. I will be very surprised if this isn't real. When I saw all the hoopla over this thing, though, I expected more than a few seconds of Obi-Wan struggling against Vader. I understand how important this is to some people. Kathleen Kennedy has been acting like the whole series hinges on a fight that shouldn't even be happening. But to me, this isn't much of a leak.
At the beginning of the series, Obi-Wan should be no match for Vader. That seems like a no-brainer. Anakin taps into the power of the Dark Side while Obi-Wan is utterly lost in the aftermath of Order 66. Kathleen has also made it abundantly clear that, whether we like it or not, these two will clash in some way during the series. I hope that this will be a dream sequence or that they simply connect through the Force somehow. If they seriously meet up in person – and on Tatooine, no less – this series is lost. It's possible they're in another sandy place during this sequence, but come on. Vader can't know that's where Obi-Wan has been hiding, or the hunt will never end. I will be so relieved if they don't meet face-to-face in this show, but until then, I'm concerned.
Have you seen the footage? What do you think? Let us know in the comments!