Victoria Alonso Out at Marvel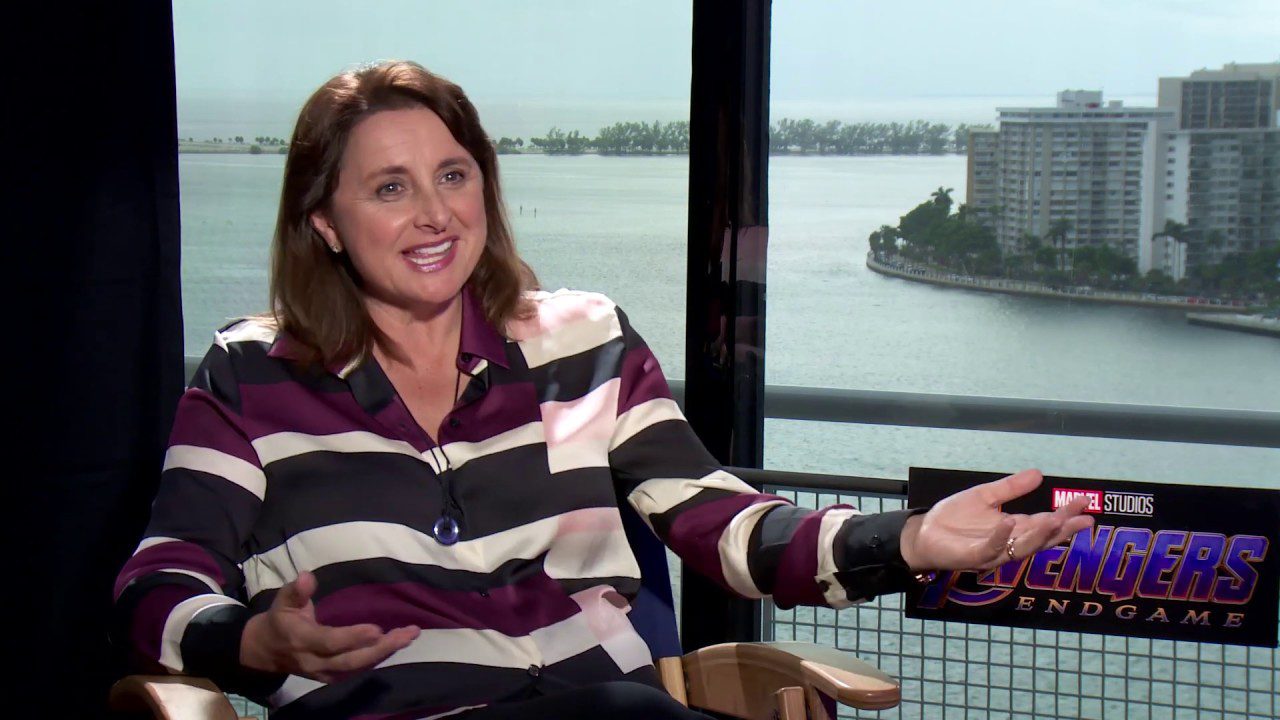 I don't want to get anyone's hopes up too high, but Marvel Studios has made its first rational decision in a long time (aside from "delaying" a bunch of awful-sounding productions nobody wants). The Hollywood Reporter has exclusively revealed that Marvel executive Victoria Alonso "parted ways with Marvel on Friday," though the "reasons for the exit are unclear." Alonso has been with Marvel since Iron Man in 2008, where she went from being a producer to an executive producer to executive vice president of production to "president, physical and postproduction, visual effects, and animation production."
Okay, overcomplicated titles are fun, but who is Victoria Alonso on a practical level? She's the loon who said this:
She's also supposedly the main reason the MCU has taken a sharp turn into identity politics. Watch this video from Midnight's Edge:
If that video is accurate, we can extrapolate a couple of things about Alonso's Marvel exit. First, if Doctor Strange in the Multiverse of Madness had to be extensively reshot to undo her influence, it means she's costing Marvel and Disney money. Multiverse of Madness had the biggest box office of any Phase 4 MCU film that wasn't Spider-Man: No Way Home (which is a joint production with Sony, so Disney only gets some of the profits), meaning that she likely got her way on the movies that underperformed. If she's pushing the All New, All Different Marvel stuff more than anyone, she's the driving force behind Lady Thor in Love and Thunder, Shuri as the new Black Panther, Ironheart's inclusion, and The Marvels (and probably Cassie Lang, too). Ant-Man and the Wasp: Quantumania is a huge bomb, and The Marvels is being held back a few months for undisclosed reasons that most assume are reshoots. Did Alonso finally become more trouble than she was worth for Marvel? I think that's likely.
She's also, per her official title, in charge of special effects, which means she's most directly responsible for the horrible working conditions the VFX artists have been working under when employed by Marvel. I don't imagine Disney cares about these people, but when the stories started getting out, it was bad publicity for Disney, and I imagine public support for the artists is a big part of why so many are outright refusing to work for Marvel anymore. Again, if this is because of Victoria Alonso, it sounds like she's become a detriment to Marvel's success.
And then, there's Disney+. Alonso was heavily involved with the TV side of Marvel, and that's been an abject failure. With so many chips laid on the streaming service, her mismanagement of the Marvel shows – the bulk of the service's original content – is a big contributor to the embarrassment of Disney's foray into streaming. She may not be the only reason – in fact, she almost certainly isn't – but she's a high-enough-profile one that the blame can be laid on her, and removing her is a sign to the audience and investors that Disney is trying to change for the better.
This is true across the board, especially with the woke direction Disney has taken with Marvel. But this is also where it gets dicey because Bob Iger has recently said that Marvel is speeding up the woke train, reasoning that the reason Quantumania failed was not because of awful storytelling, obnoxious characters, a ruined villain, or stopping the narrative to extol the virtues of socialism and cheating on your spouse, but because people were tired of seeing Paul Rudd. So, a couple of things could be going on here. In the best-case scenario, Iger let this fester for a week or so, saw the public's reaction, and is going to change course, with Victoria Alonso's ouster being the first significant step in that direction. It could also be that getting rid of Alonso has nothing to do with this, and it's just because of her string of failures and the money she's cost Disney. If it's the latter, which I think is more likely, it's effectively meaningless because Disney will have learned nothing from the results of Alonso's influence. It will continue making all the same mistakes she did with someone else at the helm. I'd like to think this is the beginning of a major course correction, but I'll believe that when I see it.