REVIEW: No Time to Die (2021)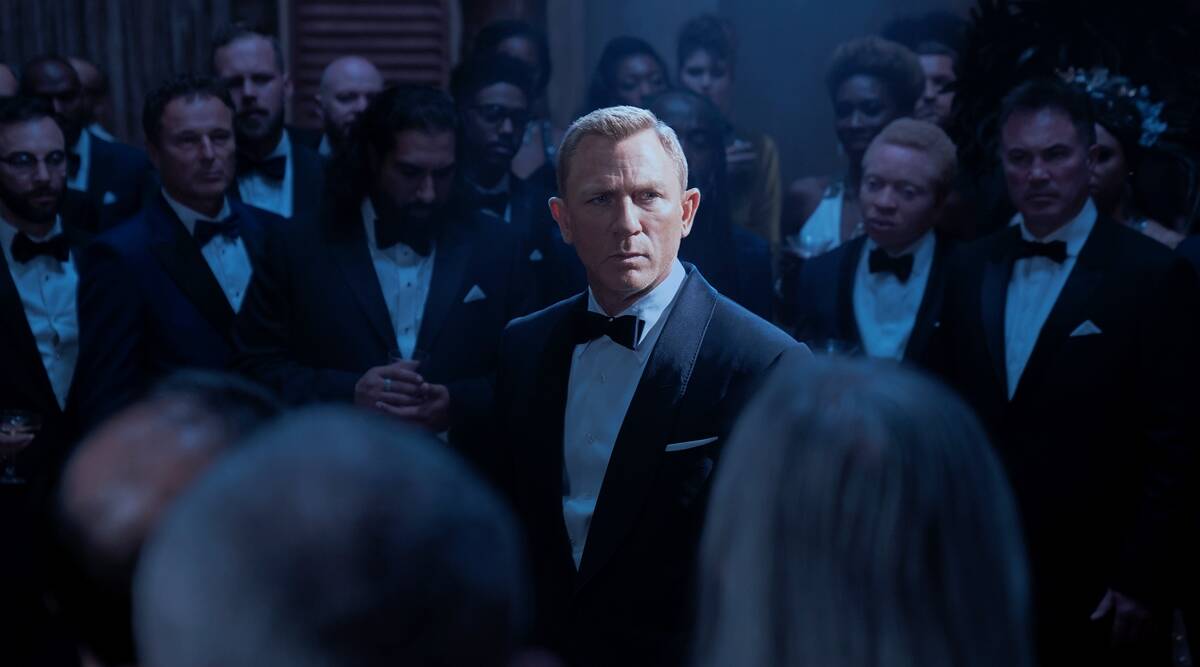 One movie I've been waiting for what feels like eons for is No Time to Die, Daniel Craig's swansong for his iteration of James Bond. From cast injuries to COVID-related delays, this movie has been through the wringer on the path to the cinema screen. Daniel Craig hasn't been my favorite Bond actor by any stretch of the imagination. Still, I have enjoyed the movies, for the most part. And I can't forget that Casino Royale introduced me to Eva Green, a debt I can never hope to repay. Can Craig's final turn as the most iconic movie spy of all time live up to the hype? Let's dive in.
After the events of SPECTRE, we find James and Madeleine settling into domestic contentment. She asks him if he can make peace with Vesper for the sake of their new relationship. However, in the place of forgiveness, he finds clues to Madeleine's dark past that threaten their newfound happiness. Years later, when a new adversary jeopardizes Madeleine's safety and that of the world, Bond is forced out of retirement for one last big mission.
For a considerable chunk of its runtime, No Time to Die feels like a love letter to classic Bond. The musical score by Hans Zimmer, the imagery over the theme song, and even bits of dialogue nod to older films like On Her Majesty's Secret Service. Daniel Craig is also at his most Bondian, with the rare smile and Connery-esque quips and one-liners. I was distressed by the trajectory of the love story continued from SPECTRE; however, I initially thought this was the perfect send-off to Craig's Bond and a reverential ode to those that came before. The acting in No Time to Die is about what you'd expect. Everybody earns their paycheck, but I don't think this is Craig's best performance in the role, and nobody else really surprised me. I'm not surprised or disappointed where this is concerned, though; Daniel Craig has been tired of this role for years. And honestly, most of the supporting cast doesn't get to do much in No Time to Die.
Ana de Armas looks amazing and kills it in the action scenes, but she's barely in the movie. This reminds me of Monica Belucci in SPECTRE; she, too, was advertised as being more significant to the movie. Lashana Lynch isn't as obnoxious as either she or the marketing would have you believe. I don't really care about her character much either way. If this same type of character was a man, we wouldn't be talking about her. Léa Seydoux is very good as Madeleine, expanding on a character I liked a lot in SPECTRE. She's given a stupid, eye-roll-inducing line to say at the very end of No Time to Die, and she has my sympathy for that. Ralph Fiennes as M has a pretty big ethical dilemma presented that the movie all but glosses over. Naomie Harris' Moneypenny and Ben Whishaw's Q are in the movie, and that's all I feel the need to say about them. Jeffrey Wright is good as always as Felix Leiter, though I'm not happy with where they leave this character at all. I might feel differently if it was executed better, though I suspect I'd still be dissatisfied.
The biggest waste in No Time to Die is the villains. Rami Malek is a good actor and seems like an excellent choice for a Bond villain, but his role in No Time to Die is little more than a glorified cameo. Safin seems like an interesting character, and I like his scars and mask' it's striking and fitting for a Bond baddie. But he never shows any emotion, his motivation is barely mentioned, and his relationship to Madeleine feels forced. His eventual confession regarding her is mind-boggling. Christoph Waltz' Blofeld is a huge missed opportunity in No Time to Die. Any chance at a resolution of the tension from SPECTRE goes entirely ignored. Furthermore, I honestly expected a team-up of sorts since he and Bond both need to stop Safin. The camera cuts away from Bond and Blofeld's confrontation at one point to check in with Tanner and Nomi; I was absolutely shocked. Why would you leave the main action to check in on side characters who aren't doing much of anything? Finally, Billy Magnussen has another cameo as a side-villain working for Safin. He was quite good in Into the Woods, and when he showed up in No Time to Die, I was actually pleasantly surprised. There are a couple of great jokes at his expense, but he doesn't get to contribute anything of substance to the movie.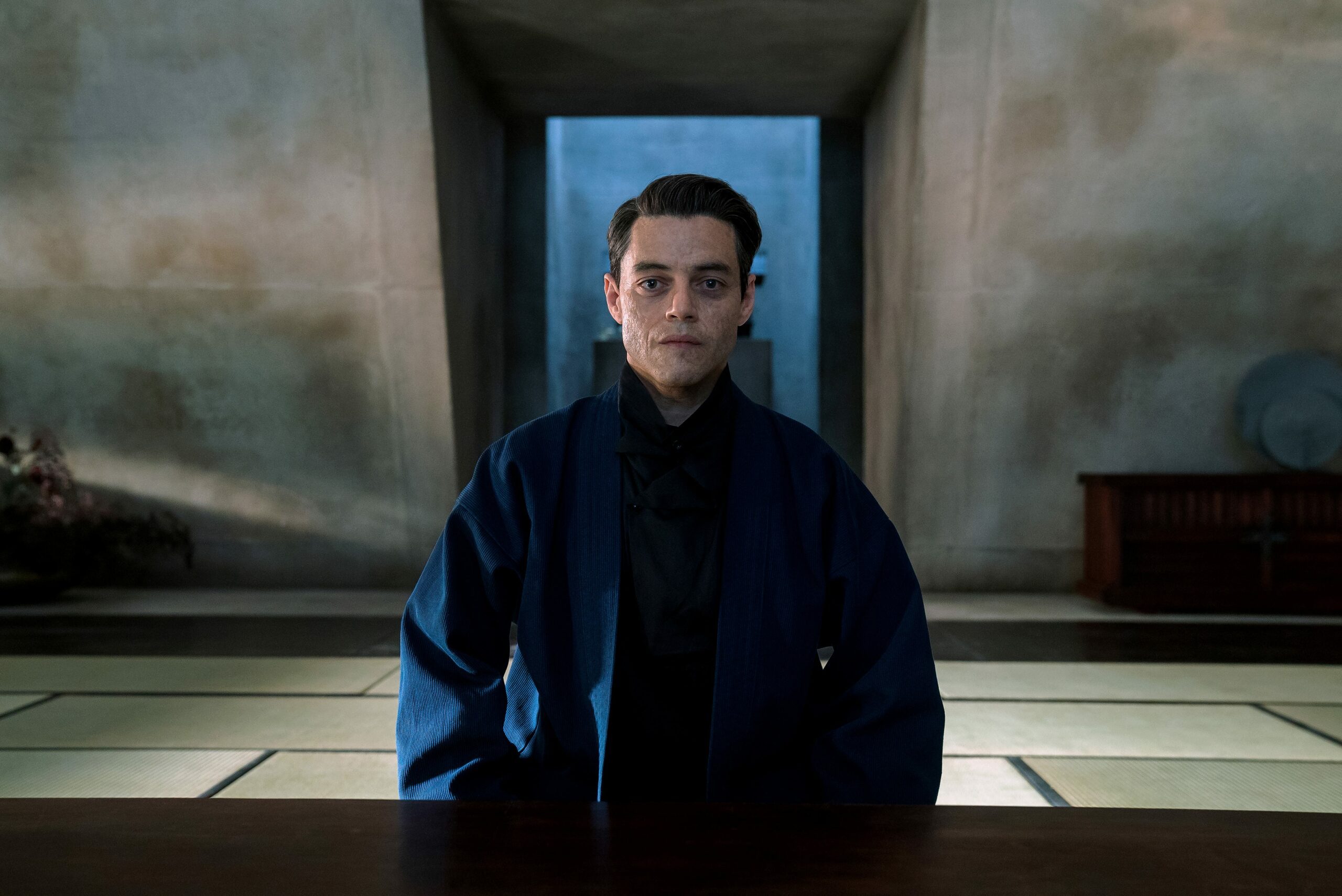 Unfortunately, about an hour in or so, I started to worry about the path No Time to Die was taking. There's a lot to appreciate in this film, but it feels at war with itself by the end. As I mentioned, this movie starts out as a lot of fun. About a third (give or take) of No Time to Die is fast-paced, with good jokes, excellent fight choreography, and well-placed nods to earlier 007 films. At some point, it devolves into a slog with too many sidekicks and a man-baby lead character. The ending legitimately made me mad. For reference, I haven't been this shocked and appalled at a movie's ending since Toy Story 4. Strange how that's also the ostensible finale to another film series I grew up with and love.
Overall, I'm disappointed by No Time to Die, though maybe I shouldn't be surprised. Daniel Craig's tenure as Bond has produced good films for the most part, but he has had the tendency to sound exasperated with the role. A lot of the newer iteration's superficial trappings just don't appeal to me. Up until SPECTRE (and Skyfall, to a lesser extent), they seemed afraid to just make them as Bond movies. Despite numerous references to other Bond films (but mainly On Her Majesty's Secret Service, for some reason), No Time to Die feels the least Bond-like out of the Craig films. Move over, Casino Royale; this movie beat you at… something… I guess.
Plot - 5
Acting - 7
Direction/Editing - 3
Music/Sound - 7
Respect For the Audience and Franchise - 2
4.8
Bad
Overall, I'm disappointed by No Time to Die, though maybe I shouldn't be surprised. At some point, it devolves into a slog with too many sidekicks and a man-baby lead character.