Witcher Season 3 Cast Additions Compiled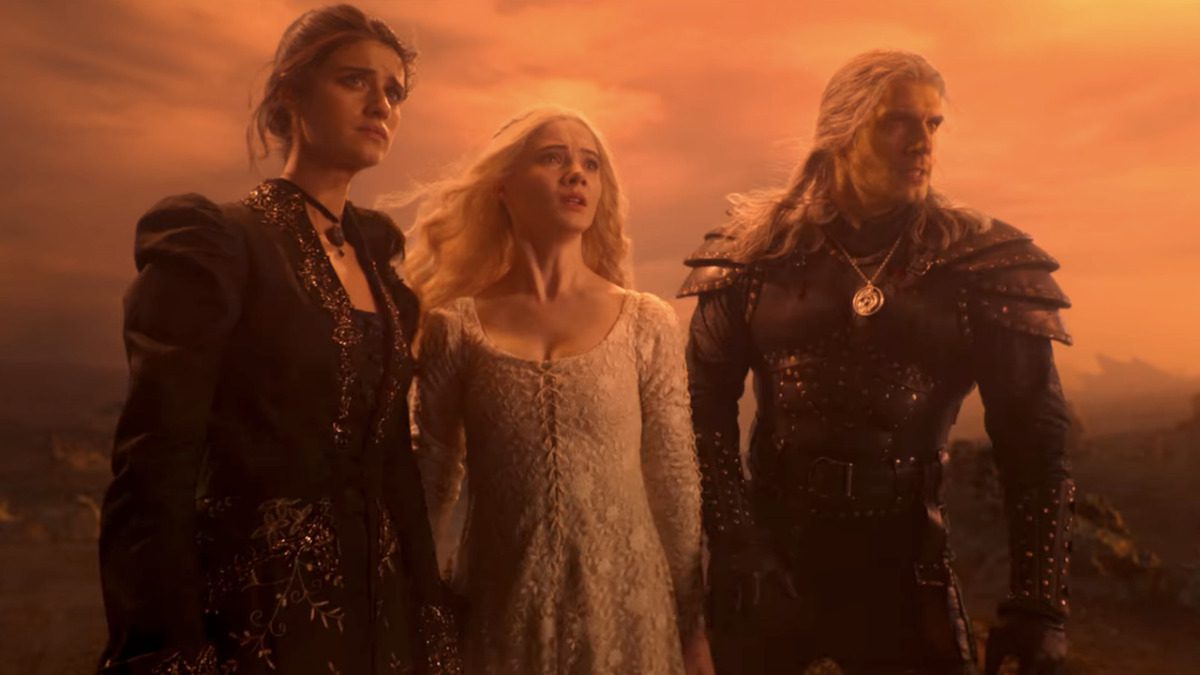 The Witcher: Blood Origin has gone down in history as one of the worst television shows of all time, irrespective of its adaptation integrity. The failure of Blood Origin even throws into question the viability of future Witcher spin-offs like Rats. This, coupled with Henry Cavill's recasting, has even the most staunch supporters of Netflix's Witcher universe worried about the future of the franchise, many believing all that remains are the final death throes. Despite this, Netflix must doggedly endure at least through the almost-completed season 3. Hopes for this season are not high, especially when recent casting announcements are taken into consideration. The Redanian Intelligence has compiled a list of all the casting announcements, down to rumored extras. For the complete list, please see their full article. Below are the casting announcements of note from this list.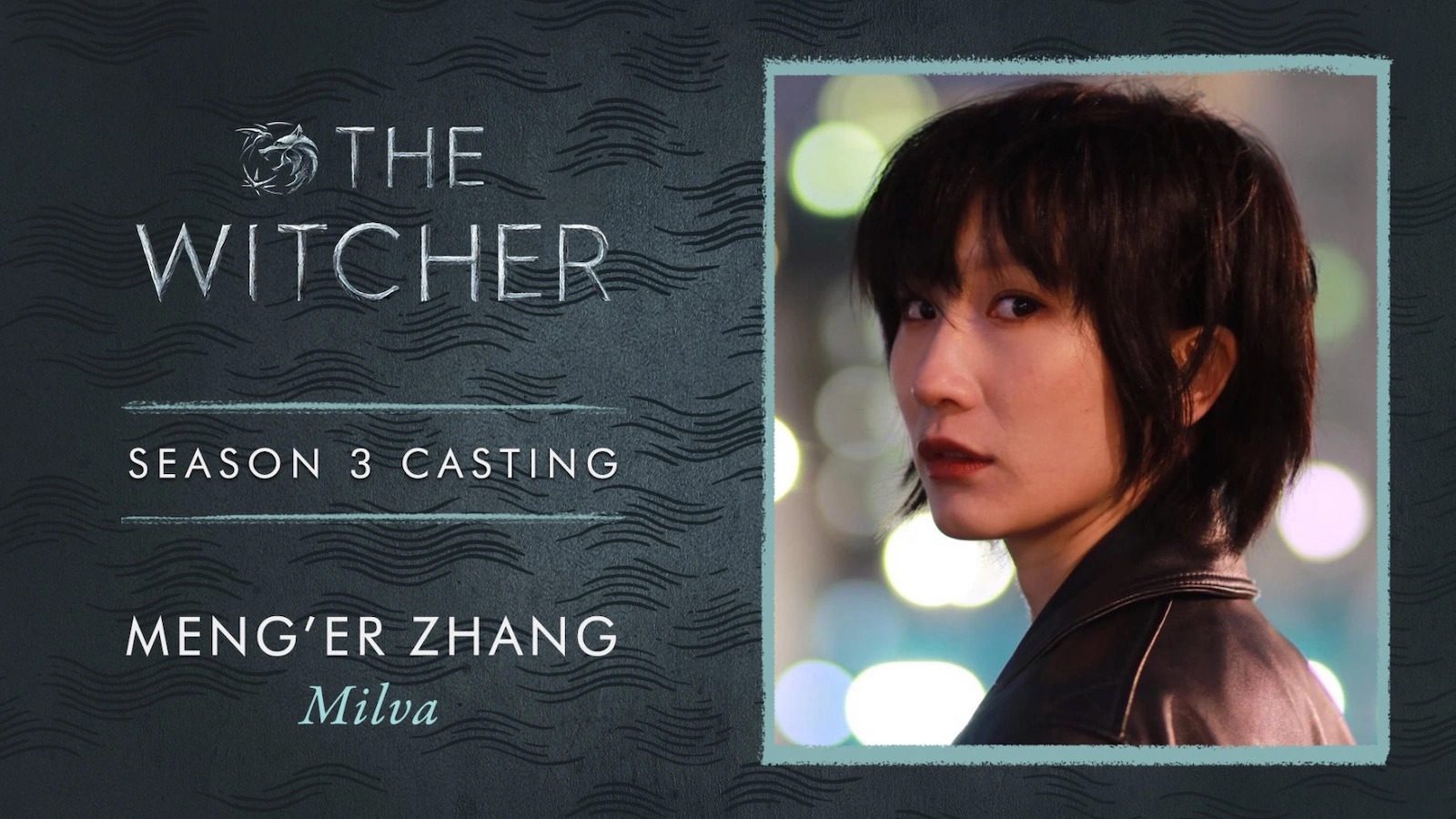 Perhaps the most crucial character joining The Witcher is Milva, a human huntress raised by the dryads of Brokilon Forest, who falls in love with Geralt and agrees to follow him and his merry band to the very ends of the Continent in search of the lost Ciri. The problem with Meng'er Zhang's (Shang-Chi and Legend of the Ten Rings) casting as Milva — beyond the race swap — is that Milva does not arrive in the story until the third novel, Baptism of Fire, the book after the one being adapted for season 3. After Geralt's near-fatal wounding at the coup of Thanedd, which ends his story in book 2, Time of Contempt, he is taken to the Forest of Brokilon to heal. There, he meets the huntress Milva, whom he convinces to regularly bring him news of the outside world and rumors regarding the fate of both Ciri and Yennifer. There is no logical canonical reason for her to be in season 3. Even pacing-wise, her early addition is senseless.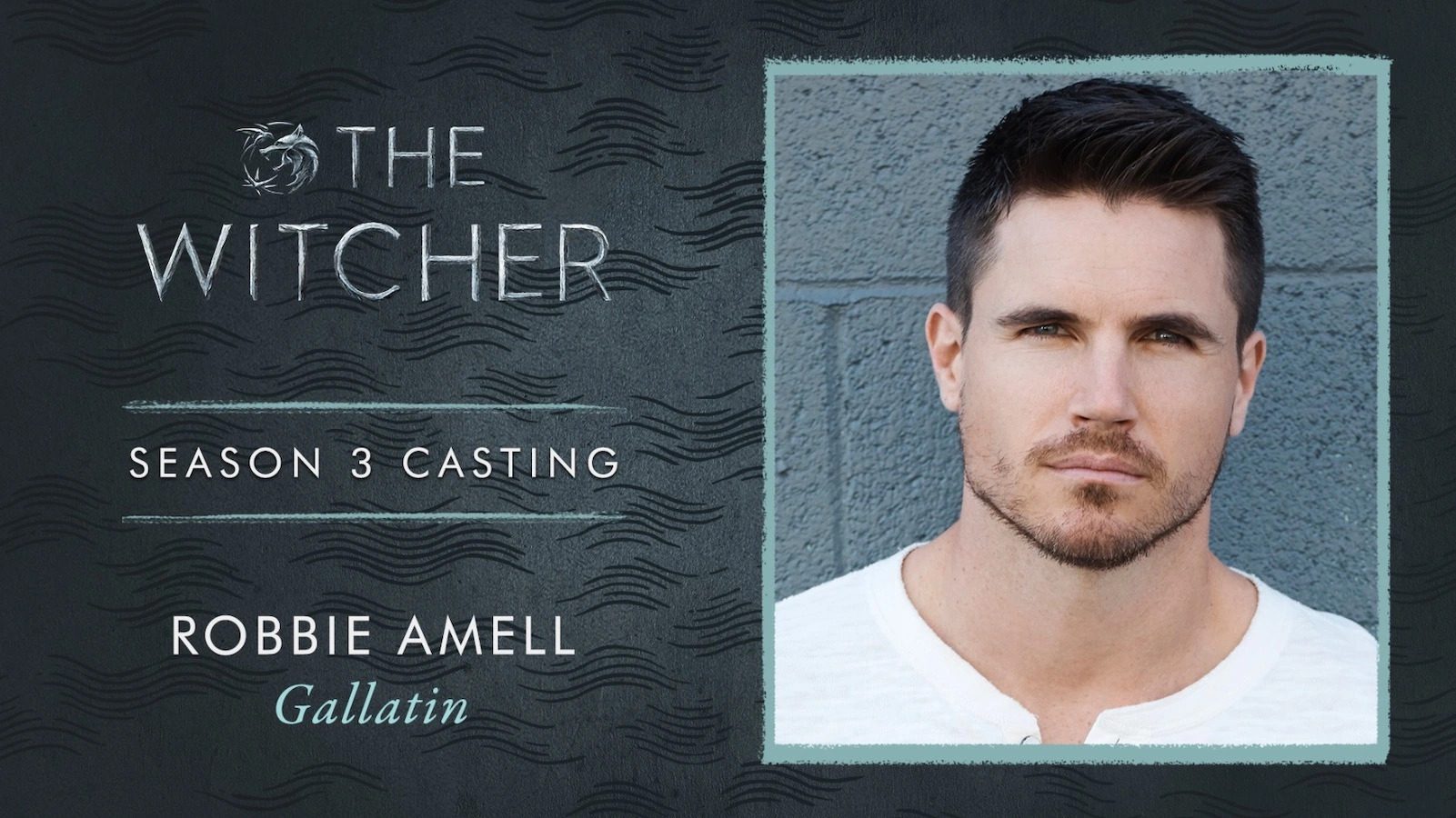 Robbie Amell's character, Gallatin, is a wholly original one to the Netflix adaptation, though the Redanian intelligence posits that he is a reinterpretation of the character of Isengrim. The Witcher is rife with countless incredible characters that Netflix has continually decided to desecrate by ignoring or changing them entirely. Now, they're filling out the ranks of characters with their own fanfic additions. Gallatin is described as:
"A born fighter, Gallatin leads an army of guerrilla Scoia'tael fighting on behalf of Nilfgaard. Unafraid to speak his truth, Gallatin's loyalty to his people ultimately leads him on a collision course with Francesca over power."
For one reason or another, several characters needed to be recast for the upcoming season 3. Queen Eithne of Brokilon, still race-swapped, will now be played by Lorna Brown, replacing Josette Simon. Reince, a skilled and fearsome mage hunting Ciri, who, instead of being defeated in an epic showdown with Yennifer, was defeated in the Netflix adaptation by Yennefer spitting flaming alcohol in his face. Reince will now be played by Chris Fulton, replacing Sam Woolf. Lastly, after his breakout role in Vikings: Valhalla, Blair Kincaid is immigrating to the Witcher, replacing Johannes Haukur Johannesson as Crach an Craite.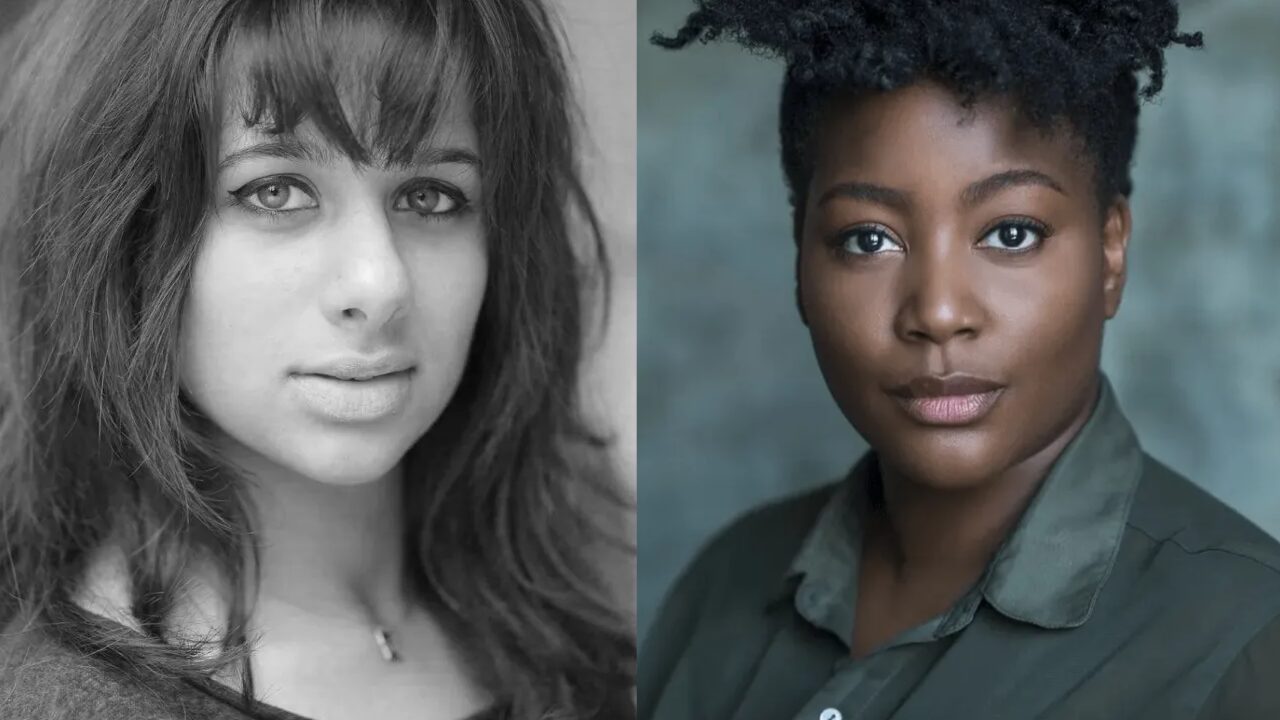 Margarita Laux-Antille, known as one of the most beautiful women in the north, who had her entire major addition to season 2 cut out entirely due to the loss of Yennifer's power and the removal of Yennefer and Ciri's shared storyline, has been race-swapped and will be played by plus-sized actress Rochelle Rose. Keira Metz has also been race-swapped and will be played by Safiyya Ingar. These two bits of casting fill out the founding members of The Lodge of Sorceresses, though the Lodge should not appear for some time. With these two additions to the Lodge, six of the eight featured members of the Lodge have been race-swapped.
The casting of two members of the Redanian royal family will also be joining the cast for season 3, and both come with their issues. Tracy-Ann Oberman (Doctor Who, After Life) is believed to be playing Queen Hedwig. In the novels, Queen Hedwig is barely mentioned and should not be at the forefront of the story. However, according to the character description — "a middle-aged married woman trapped in a loveless marriage to a man who is more like her child than her husband. Though she inhabits courtly life, her opinions more often than not fall on deaf ears" — her prominence is all but guaranteed.
Netflix has been known for making baffling changes to the Witcher source material, but none is more baffling than the changes made to Prince Radovid. Radovid should be a child at this point in the story, barely even getting mentioned. It is only in the video games that his character rises to prominence, becoming a vile and bloodthirsty dictator upon reaching manhood. Instead of sticking to the source material, Netflix has decided to age him up to his 30s, make him the brother rather than the son of King Vizimir, and make him a potential love interest for Jaskier. This Prince Radovid, played by Hugh Skinner, will not resemble his novel counterpart in the least based on his description:
"Royal playboy and younger brother to King Vizimir, Radovid finds himself suddenly a man on the inside of the Redanian Intelligence. With his good looks and drunken charm, Radovid amazes with how incisive he can be in political affairs, but it's all games until someone gets hurt."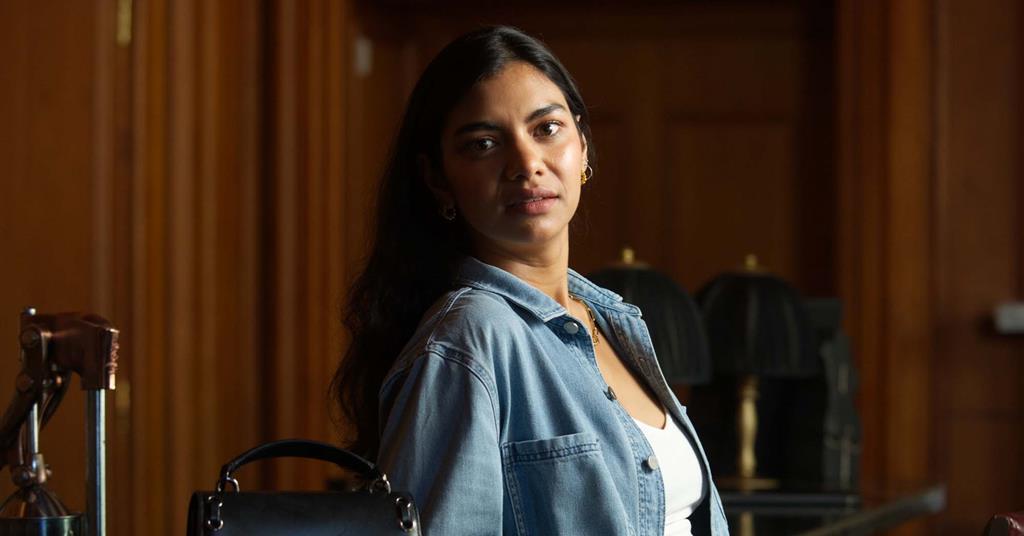 The casting of Hiftu Quasem as Falka has already been discussed in another article. Suffice it to say, she is the race-swapped version of The Witcher's Hitler. Netflix has also confirmed that they're changing Falka to truly be Ciri's ancestor rather than a rumored ancestor who is ultimately unrelated to Ciri, as well as making her misunderstood and unjustly labeled evil by the patriarchy.
Considering Quasem's appearance in Witcher: Blood Origin, more speculation regarding her involvement in the main show is warranted. In Blood Origin, Quasem played the phantom Djinn-like creature that was manipulating Lenny Henry's Balor into bringing chaos magic to the Continent. After Blood Origin, this entity shares its home with Eredin and the future Wild Hunt. This makes a tie-in to season 3 quite clear. At the end of Time of Contempt, Ciri finds herself lost in the southern Nilfgaardian desert, where she hallucinates seeing Falka, who tries to convince Ciri to use her magic for ill. With Blood Origin casting Quasem as an evil entity associated with the dangers of chaos magic, it's likely that this interaction with Falka will not be merely a hallucination but a deliberate attempt by this multiversal entity to trick Ciri in some fashion. Because this entity shares a world with the Wild Hunt, has an interest in Ciri, and considering King Auberon's exclusion from this franchise, it's not a far leap to conclude that she is the one directing the Wild Hunt in Netflix's canon.
Based purely on speculation, Hiftu Quasem may be playing the ultimate villain in Netflix's version of the Witcher, rather than King Auberon, which is entirely in line with other decisions made by Netflix in accordance with their diversity and inclusion policies evident in their entire Witcher universe. If this be the case, the final death throes of Netflix's The Witcher will finally end.