Another Week of Wrestling #11 (19th July 2021)
John Cena's return, Money in the Bank, Mickie James vs. Deonna Purrazzo, Dave Meltzer's "big surprise" gossip, & more!
I discuss John Cena's return, Money in the Bank, Mickie James vs. Deonna Purrazzo, Dave Meltzer's "big surprise" gossip, & more! Welcome, and thanks for joining me at Geeks+Gamers!

As well as bringing you That's Not Wrestling every Thursday and ranting about PPVs on YouTube, I'll also be mouthing off on a Monday regarding other wrestling events that catch my eye. I'm Danny Damage, writing for Geeks + Gamers, and this is Another Week of Wrestling!
<—Last week's installment of Another Week of Wrestling!
Last night saw the 2021 WWE Money in the Bank PPV go down. For the brief results, click here. For a more detailed rundown of the show, check out PUTTING IT BLUNTLY: WWE Money in the Bank 2021 (Review).
In short, it's worth a watch and certainly not the worst wrestling PPV that's been on for a while. Most of the action was good, and the live crowd was a refreshing treat for the senses. As per usual, the overkill, car-crash style matches may be fun, but there are only so many times you can recycle the TLC classics before everything becomes forgettable. Having two MITB Ladder Matches on the show doesn't do WWE any favors in this respect.
With the WWE ThunderDome thrown back down to the deepest layer of hell from whence it came, live crowds are back in town. I mentioned within That's Not Wrestling 11 that AEW looks automatically better just for having a live crowd. Even though there's potential for idiots being present, it was equally enjoyable for the WWE fans to return.
John Cena returns from his trip to Taiwan China, and is looking for a fight. I touched on this a few weeks ago before he went all Super-Sorry Cena while filming The Fast and the Furious 9, and again the week after the fact. There's definitely a lot John can offer the WWE, the rest of the roster, and the fans, but is he really welcome after what happened?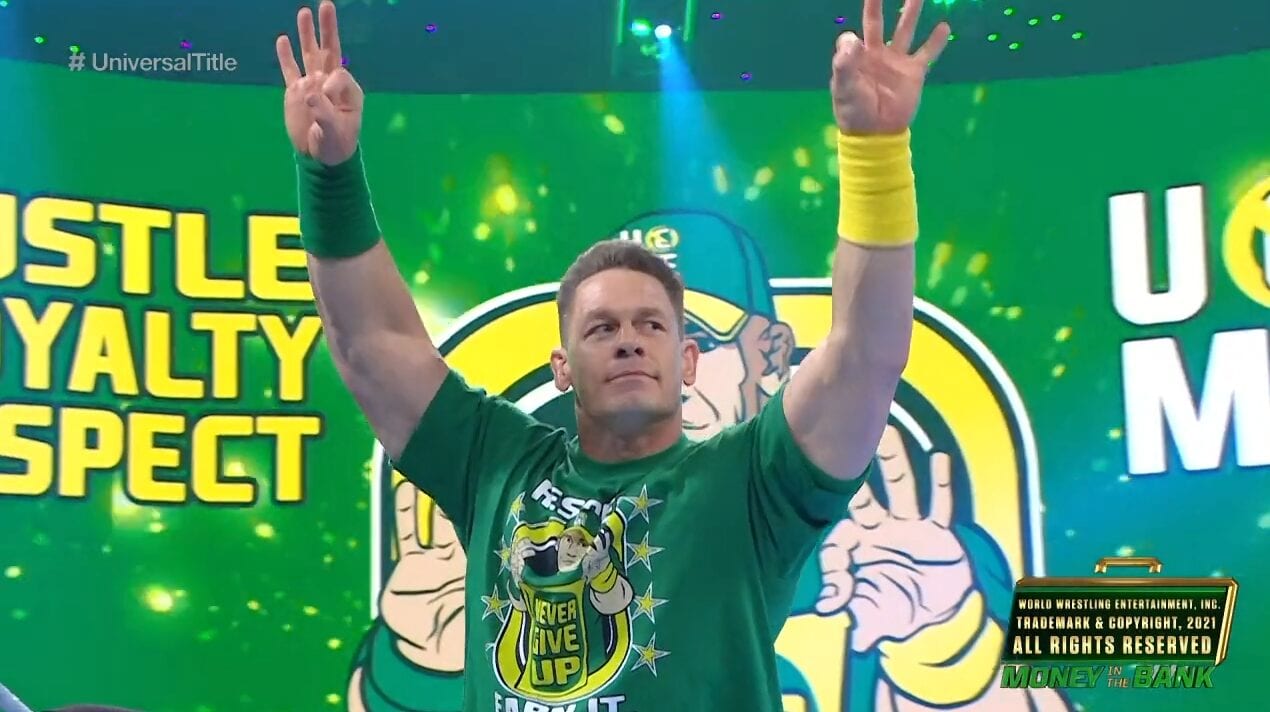 It seems like it! Especially if that pop he got at Money in the Bank is anything to go by. Edge's music hitting may invoke a loud reaction from the crowd, but John Cena's return pop was louder, and it doesn't fizzle out after a couple of seconds. People seemed genuinely happy to see him. My question is simple, and I apologize for my ignorance of foreign affairs, but wouldn't Cena be a potential risk to national security or something? With all that his allegiance/apology video had to say, surely someone would have some questions for him. Anyway, let's see where this leads; he may or may not be about to break that title-holding record.
Continuing from where I last mentioned this topic, Mickie James approached Deonna Purrazzo at the end of Impact's Slammiversary 2021 and invited her to NWA Enpowerrr. Purrazzo had just defeated a surprise opponent in Thunder Rosa and didn't appear to be in the mood to pay respect to the recently future-endeavored veteran. She declined and took the piss out of James getting her belongings bagged and shipped to her by WWE, but then ate a kick in the face from Mickie.
Although this does appear to be leading to a match between the two women, the word on the street is that Purrazzo will face Melina at NWA Empowerrr instead. James and Purrazzo will meet at a later date. Whenever these two do meet, I hope that it's showcased on a stage fitting of them. No disrespect to Melina, but she's no Mickie James. In my opinion, Mickie vs. Deonna is where the best work will be seen.
For those that don't know, TV Soaps have their gossip magazines, politicians have their spinsters, and pro-wrestling has Dave Meltzer. Dave has run his own incredibly successful Wrestling Observer Newsletter since 1983 and has a very intimate relationship with AEW. Although he'd never admit how much "intimacy" Tony Khan pays him in return for telling the whole world that AEW is the best thing since sliced bread, he isn't one for keeping his mouth shut on other matters. As well as more recent podcasts and his newsletter, Dave often takes to Twitter to defend AEW and their regular fuck-ups and fibs.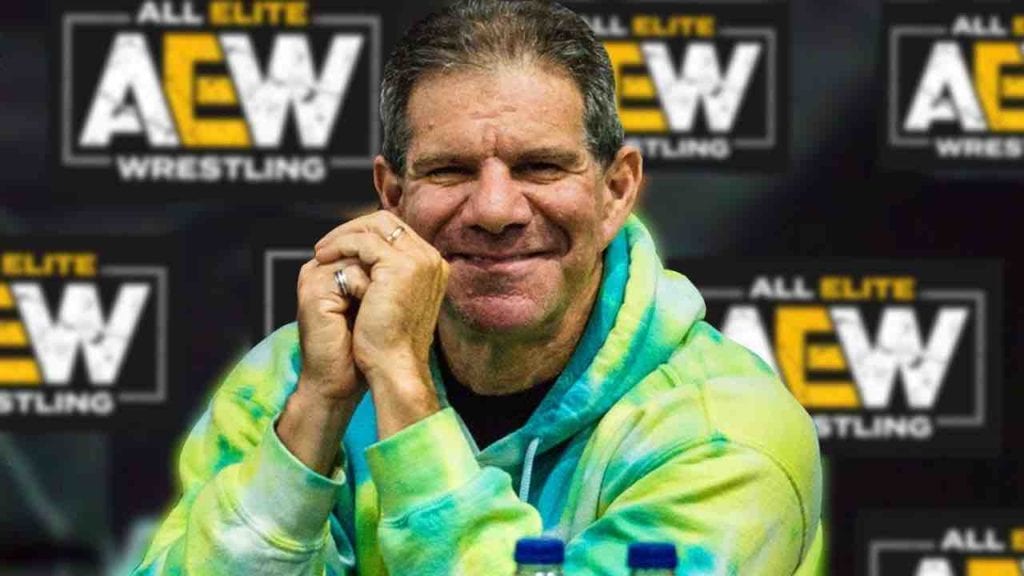 I've always taken Meltzer's words with a pinch of salt since "back in the day" of WWE, Vince and the talent knew how to feed misinformation Dave's way, and he'd be overly keen to print something in his publication. But things are totally different now, and no slippery little opportunists are nearby to take advantage, right? I mean, Dave really wanted to make friends and be a big star in his own right. No one would use that for their own gain, I'm sure! </sarcasm>
Anyway, Uncle Dave and his nose for news say a big star is on the way to AEW in the near future. Bloody hell, that took me a while to set up that line!
Heavy speculation leans towards Daniel Bryan, CM Punk, Brock Lesnar, or even Ric Flair. Firstly, as sad as it makes me say, I'm sure CM Punk is done with wrestling. I accepted this a long time ago, and to convince yourself of anything else would just be foolish. IF something changes, then that's a bonus. Bryan and Lesnar, I could see happening, Bryan for the freedom of doing whatever he wants, and Lesnar would happily give Tony Khan's bank account a good workout. Same story for Flair; if he's legally allowed to, and someone's paying him, I'm sure he'll at least visit.
As well as these safe bets (yes, I'm aware I'm playing into a silly hype-train game), I also wouldn't be shocked if the "big" surprise clue turned out to be Braun Strowman. An extra risky bet says Ric Flair turns up, and Charlotte pops up from behind him. I don't know what she's got left on her contract, but she'd certainly be a game-changer for Kenny Omega's AEW's women's division.
Whichever way this progresses, AEW doesn't need to import any more stars from elsewhere. Their roster is already full of ex-WWE talent, and they shouldn't be filling it up with more. Especially when AEW people are allowed to whine at Jim Ross when he looks around at the talent on hand, the events/angles emulated, and the general attitude, and mistakenly thinking he's at a WWE show.
That's it for this week. Digest and discuss! Don't forget to look out for "That's Not Wrestling!" which lands here on GeeksandGamers.com every Thursday. Take care, and I'll see you then and next Monday to discuss #AnotherWeekOfWrestling!
Background Artwork Designed by Rachael Hope.
Thanks for reading about John Cena's return! If you're looking to organize something more in-depth, have a quick natter, or just throw a passing insult, feel free to get in touch on Twitter, SUBSCRIBE to my YouTube channel, and/or check out everything else I do over on: