D23 Updates: Disenchanted, Inside Out 2, and More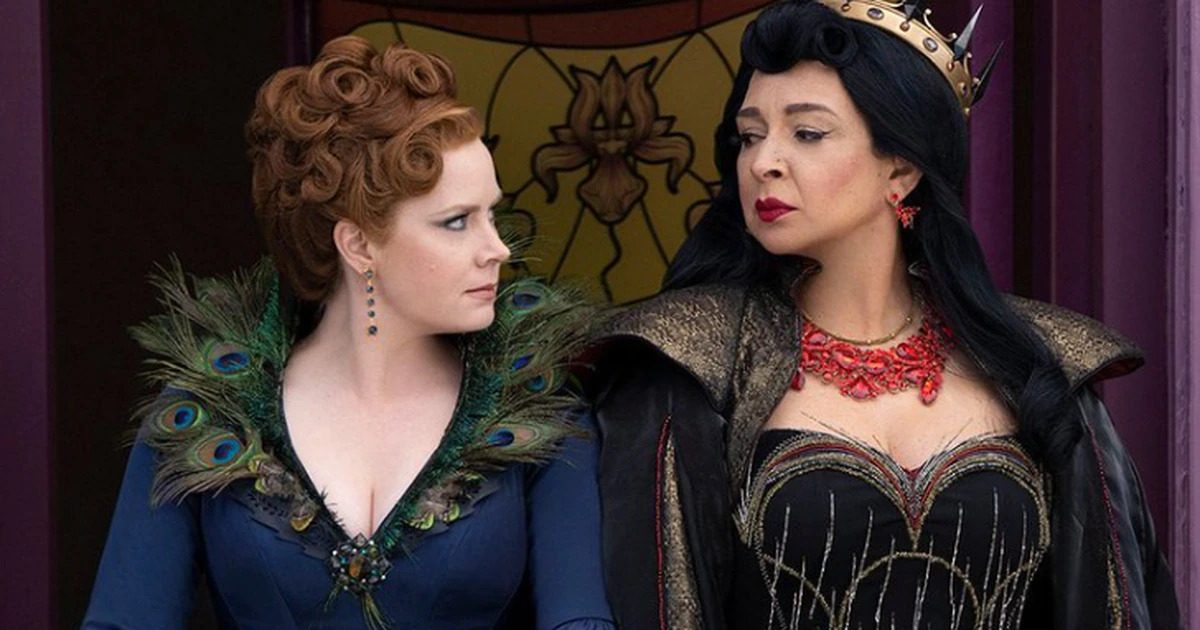 The first day of D23 saw some big announcements across the company's subsidiaries. First, I'd like to talk about Disenchanted, the sequel to the 2007 musical princess parody Enchanted. Amy Adams is back as Giselle, along with Patrick Dempsey's Robert, James Marsden's Edward, and more. Today a poster and a new trailer came out. Check them out here:
I've been waiting for a follow-up to Enchanted for a while; I love this movie and find it surprisingly relatable. A sequel was rumored not long after the first movie came out. Still, most of the chatter couldn't be taken seriously until 2020, when Disenchanted was officially announced. I've been concerned about the movie since they said it was a Disney+ exclusive; in my opinion, sending a movie straight to streaming doesn't do much to sell it. I'm still curious about the movie's production value, but it looks good so far! I love the use of familiar leitmotifs from the first movie, such as the opening music of the trailer and the notes Giselle sings to summon the animals. Of course, getting the main cast back is a must (aside from Susan Sarandon's Narissa, who died), so I'm thrilled to see them together again. I'm pleasantly surprised by the turn the trailer takes, seemingly turning Giselle into something of a villain. Is Maya Rudolph's character actually not all that bad, or is she the one pulling the strings? Will Giselle's love for Robert and Morgan pull her back from the brink? Enchanted saw her navigating New York city after a lifetime in a fairy tale. Now, Disenchanted (love the name, by the way) finds Giselle longing for that magic and whimsy when change is introduced into her family life. I also get the feeling that Idina Menzel's Nancy and James Marsden's Prince Edward will have larger roles this time, which would be fine by me. I love Giselle as a character, partly because of Adams' performance and because I relate to her love story with Robert.
But depending on my mood, Prince Edward is my favorite character sometimes. He's hysterical, and have you ever seen a man pull off tights that well? Robin Hood could never. I still have my misgivings, but this is my most anticipated project announced at D23 thus far. Disenchanted airs on Disney+ beginning November 24th. 
And that means it's all downhill from here! In all seriousness, there's some promising stuff here. They released a teaser trailer for next year's The Little Mermaid remake starring Halle Bailey, Javier Bardem, and more. Watch it here:
There's not much to say about this one; they don't show much! Bailey's singing voice sounds good, although I have to wonder what the makeup artists did to the poor girl's forehead. I still dread seeing/hearing Melissa McCarthy as Ursula (RIP Pat Carroll), but I will give this film a chance when it comes out next year. 
Next, we got a reminder of films that unfortunately exist, including Mufasa (Lion King prequel), Snow White, Peter and Wendy, the Haunted Mansion remake, and Hocus Pocus 2. You can see a trailer for that last one here, though I'd recommend skipping it and pretending it doesn't exist: 
This brings us to Pixar, which mostly got to remind us of already-announced titles as well. You can see a poster for Elemental and a shot of its leads, Ember and Wade, played by Leah Lewis and Mamoudou Athie, here: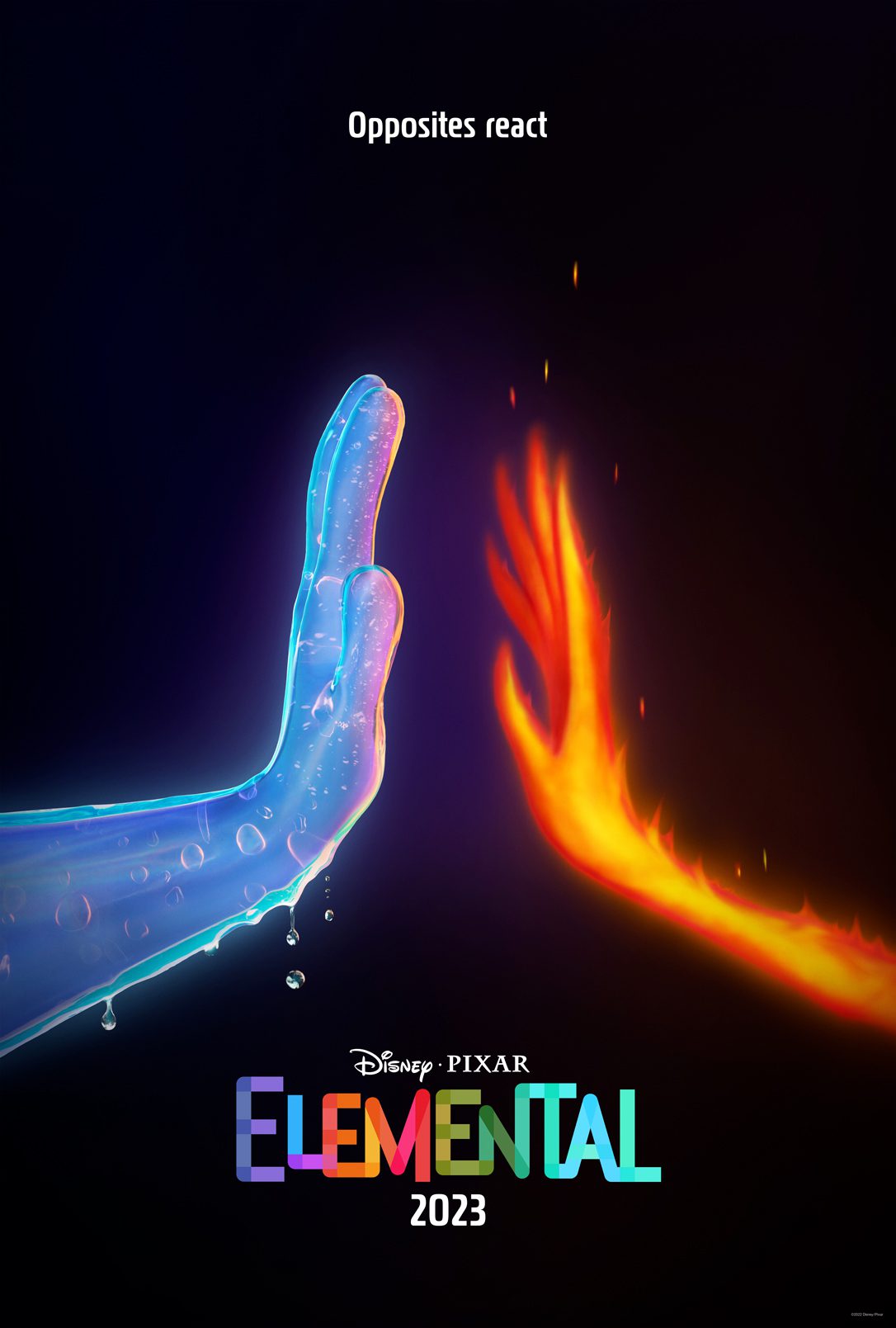 Pixar also got to tease their upcoming Disney+-bound series Win or Lose, starring Will Forte: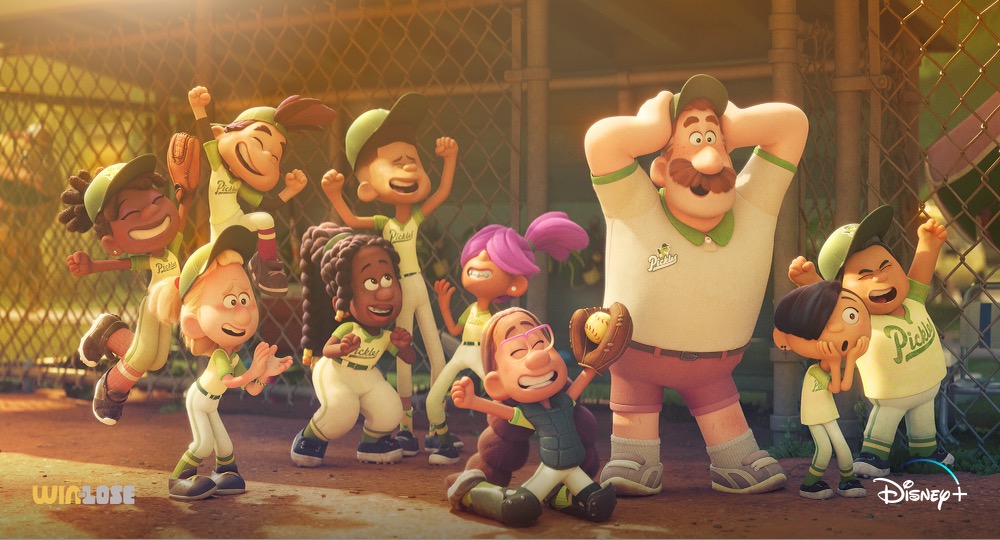 Next, Inside Out 2 is a go, with Amy Poehler returning as the voice of Joy. Elio is described as "a boy who finds himself transported across the galaxy & mistaken for the intergalactic Ambassador for our planet Earth."
I'm at least intrigued by most of this, except for Inside Out 2. I liked the first movie, but I don't think it needs a sequel. 
Onto Disney animation! Here's a sneak peek at Disney and Kugali's Iwájú, an original series streaming in 2023:
We also got another photo from Disney's Strange World:
And Disney's next animated film after Strange World: "Starring Ariana DeBose as Asha, directed by Chris Buck & Fawn Veerasunthorn, produced by Peter Del Vecho & Juan Pablo Reyes, and featuring all-new songs by Julia Michaels, Disney's Wish releases in November 2023."
I know nothing about Iwájú, but I like the art style! I feel this one may be aimed more at kids, but I may catch an episode to make sure. I'm excited about Strange World. I only hope it's not yet another promising animated film overshadowed by political talking points. I'm beyond tired of that real-life storyline. I believe this is the first we've heard of Wish, but wow! Ariana DeBose is a great singer and actress, and I'm intrigued by the film's premise, giving a backstory to the wishing star. 
As one may have expected, we have a very mixed bag here. I'm by far the most excited for Disenchanted, and I could do without Hocus Pocus 2 and most of the remakes. But what do you think? Which shows and films are you excited to see? Talk to us in the comments!