D23 Updates: Star Wars Edition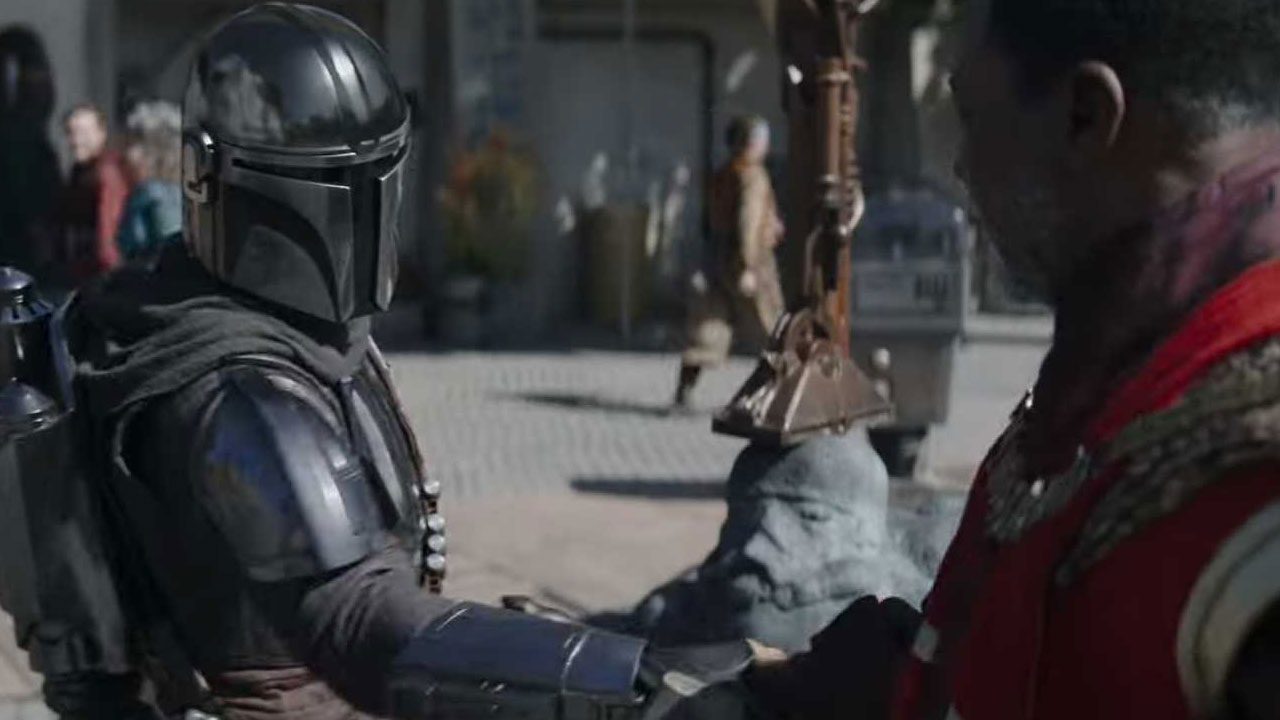 The D23 festivities continued today with various Star Wars announcements and releases, not the least of which was the Mandalorian season 3 trailer! Check it out here:
I believe this is the same trailer that leaked at Star Wars Celebration earlier this year. Regardless, it looks great. I love seeing the palace on Mandalore again after it was heavily featured in The Clone Wars. Bo-Katan's antagonism for Mando is exciting as well; she was a terrorist and a usurper when she was introduced in season 4 of The Clone Wars, and in my opinion, she was never redeemed. In the later seasons, her motives lined up with Ahsoka's, which does not automatically make her a good person. In Rebels, Sabine thought Bo-Katan was the right person to wield the Darksaber, but that doesn't mean she is. Bo-Katan is self-interested and power-seeking; she's not some benevolent ruler. As she said, she is not her sister. She blames Din Djarin's sect of Mandalorians for what happened to her people when she should be looking at her own actions. I can't wait for this season; I really think it could be the best one yet. 
We also learned that The Bad Batch season 2 has, in fact, been delayed after all. It has moved to a January 2023 release date, likely because of the delay of Andor season 1. The Bad Batch didn't get a new trailer or footage at D23. I shouldn't be surprised, but I am gutted! This is my second favorite current Star Wars show after The Mandalorian, and I'm so excited to see more of Clone Force 99. I would have rather waited even longer for Andor to get this on time. Still, I understand they probably have an accountant somewhere who said this made the most sense. Wake me up when it's January. 
And we got a final trailer for Andor ahead of this month's premiere:
I am really getting tired of this show looking this good. I didn't care for Rogue One, and I'm not sure why this is the series that gets so many episodes. But it looks great! You can see that Star Wars budget in this where it was lacking in Obi-Wan at times, and especially Boba Fett. I'm afraid I'm about to get burnt again, but I'm excited for Andor. I'm incredibly excited to see more of Saw Gerrera (Forest Whitaker) and new characters like Luthen Rael (Stellan Skarsgård). 
Finally, an official trailer for Tales of the Jedi and a release date of October 26th for the six shorts. Watch the trailer here:
This is my favorite trailer of the bunch. Tales of the Jedi looks to be a story of destiny's unpredictable nature and the master and apprentice relationship. I love Ahsoka, but I might be the most excited for the Dooku and Qui-Gon Jinn episodes since we know so little about them. And the animation looks gorgeous! 
I think it's sad and a little bit embarrassing that this is it for Star Wars at D23 this year. We already knew about these shows so all we got were trailers and a couple of release dates. 
But what do you think? Which show are you the most excited for, and which trailer did you like the most? Talk to us in the comments!