AEW Full Gear Results (2023)
AEW Full Gear Results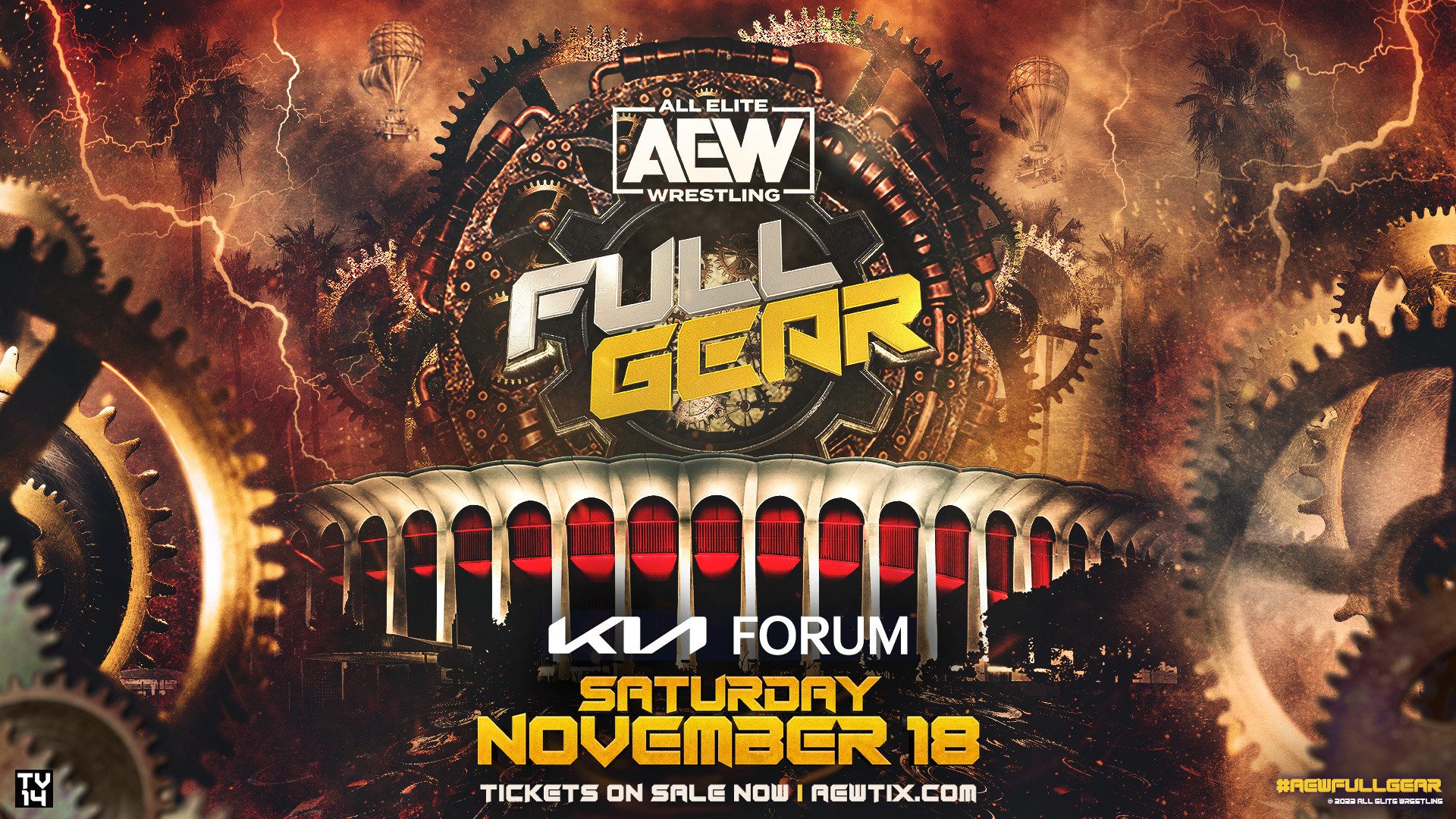 AEW Full Gear 2023 results and commentary from Danny Damage!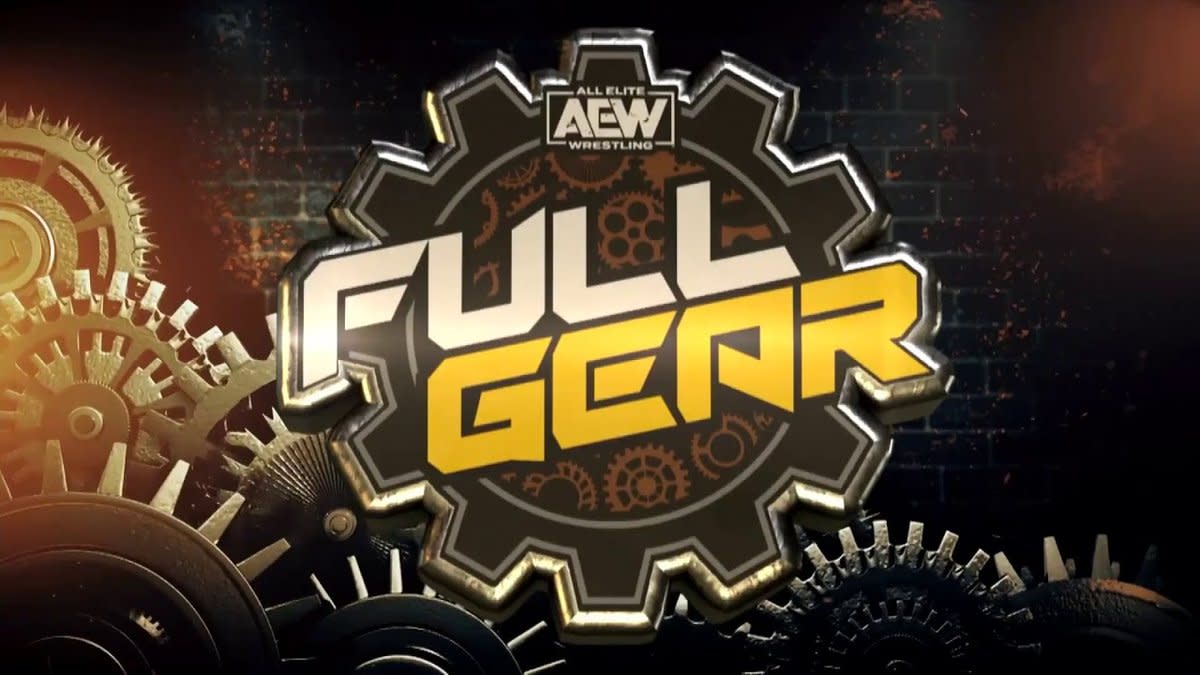 AEW Full Gear Results (2023)
Tony Schiavone gobbing off at talent (apparent aggressive heels) and not getting the glasses slapped off of his face is getting ridiculous now. It's one thing to call MJF a prick when he's in the ring and you're on commentary, hoping he'll never find out. However, whenever Schiavone disrespects multiple villains to their faces and doesn't suffer any consequences, it just makes them look piss-weak. It doesn't make Tony look like a bad-ass… or a professional.
Oh, yeah, it was very fitting that Steve-O was in the front row watching this.
Spoiler: I'm washing my hands of AEW after tonight. If I hadn't already paid for the PPV in advance, I'd have probably skipped it altogether. Stick around until the end to see my goodbye to the biggest waste of time to pro-wrestling fans in the last two decades.
Christian Cage, Luchasaurus & Nick Wayne vs. Adam Copeland, Sting & Darby Allin
Winners: Adam Copeland, Sting, & Darby Allin
Christian ran away, and the faces pummeled Luchasaurus before pinning him.
There was nothing wrong with any of the action in this one, but it still had issues. Due to the involvement of Christian, Sting, and Copeland, we got a six-man that made sense and tried to tell a story. Unfortunately, I'm struggling to care about the individuals involved.
Although Luchasaurus and Darby have improved over the years, there's a cap (which they've reached) on what they can bring to the table. Sting is finally on his way to retirement, but he's played along with the "AEW style" for years and has just fulfilled the same checklist of moves/spots to pull off in each AEW match. Copeland is over – well, the first five seconds of his introduction are – but I've never cared for him or bought his fake tough-guy act, and his new toy shine will fade in time. Ric Flair is a whore, plain and simple. When I'm not asking, "Okay, what's he selling now?" I'm wondering, "Am I watching TNA?" instead. Since AEW loves Draft Kings so much, why don't they start taking bets on how quickly Flair's energy drink will take to make someone ill?
Jon Moxley vs. Orange Cassidy (International Title)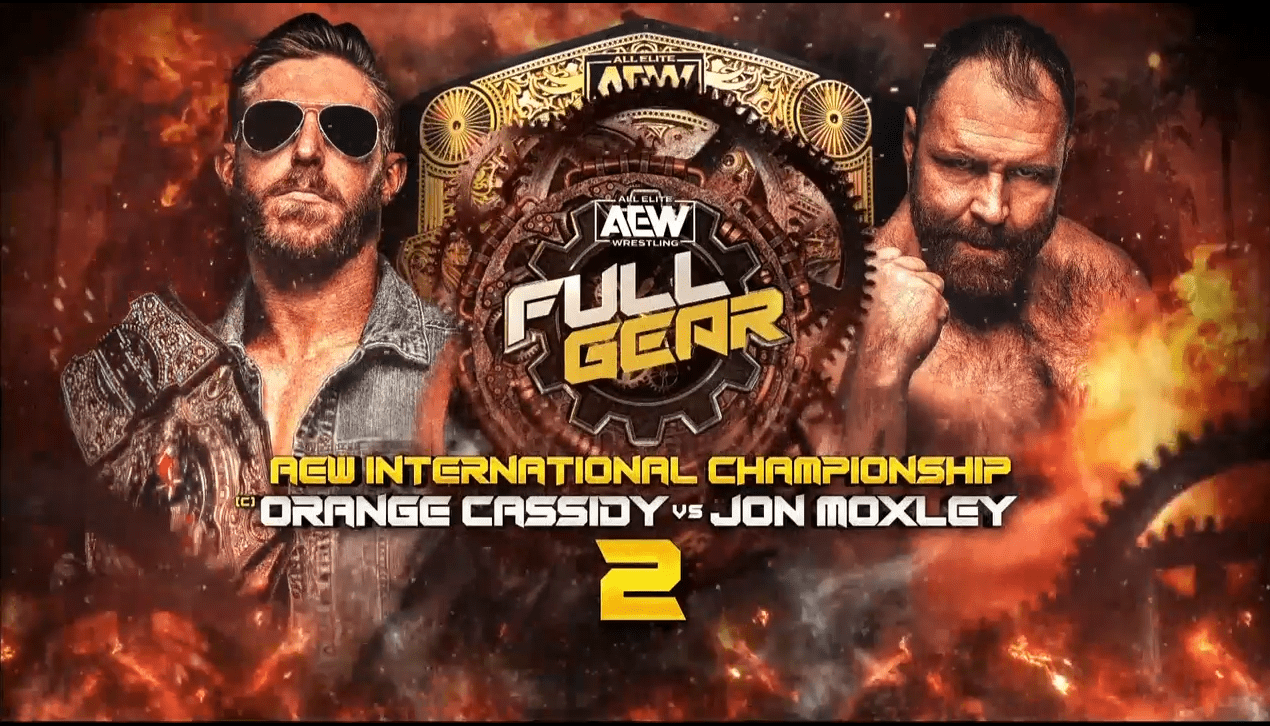 Winner: Orange Cassidy (pinfall)
They were fighting on the outside of the ring within seconds and were bleeding within minutes. Cassidy needed five of his shitty punches and his Beach Break to put Moxley away.
Two great examples of AEW's sloppy selection of "talent" on their roster. Cassidy has always been a joke, and Moxley quickly turned into one when he signed with Tony Khan. Back in WWE, you could see that he could do more than what he was allowed, but without any boundaries, his worst instincts are left to run amok.
Toni Storm vs. Hikaru Shida (AEW Women's Title)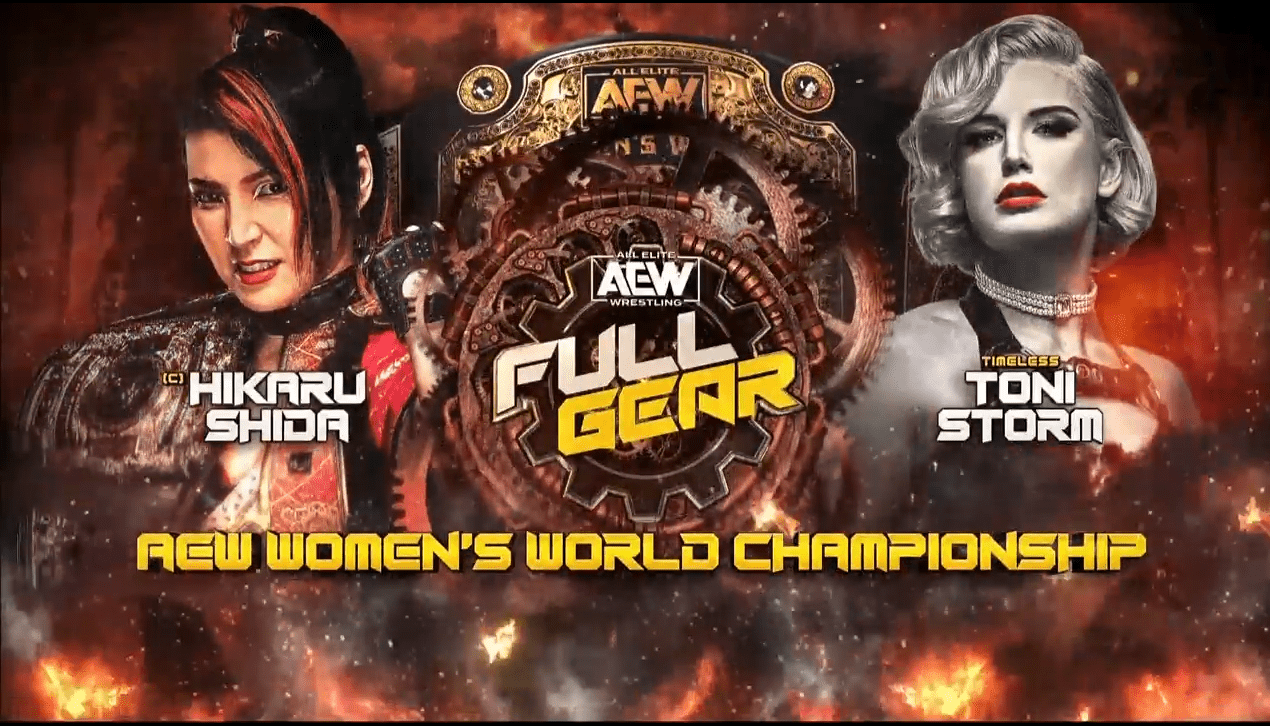 Winner: Toni Storm (pinfall)
Storm resorted to putting a metallic tray against her arse/under her tights and rammed it all into Shida's face while the latter was sat in the corner. Useless referee #07 saw the weapon when she counted the pin, and it was a foot away from her nose, but she just ignored it.
Not the worst AEW women's match, but it was gimmicky as hell. Storm tried everything from her bag of tricks, and she carried herself well, but the commentary team fake-crying and over-selling the gimmick is them laughing AT her and not WITH her.
Fatal Four-Way Tag Team Ladder Match (AEW Tag Team Title)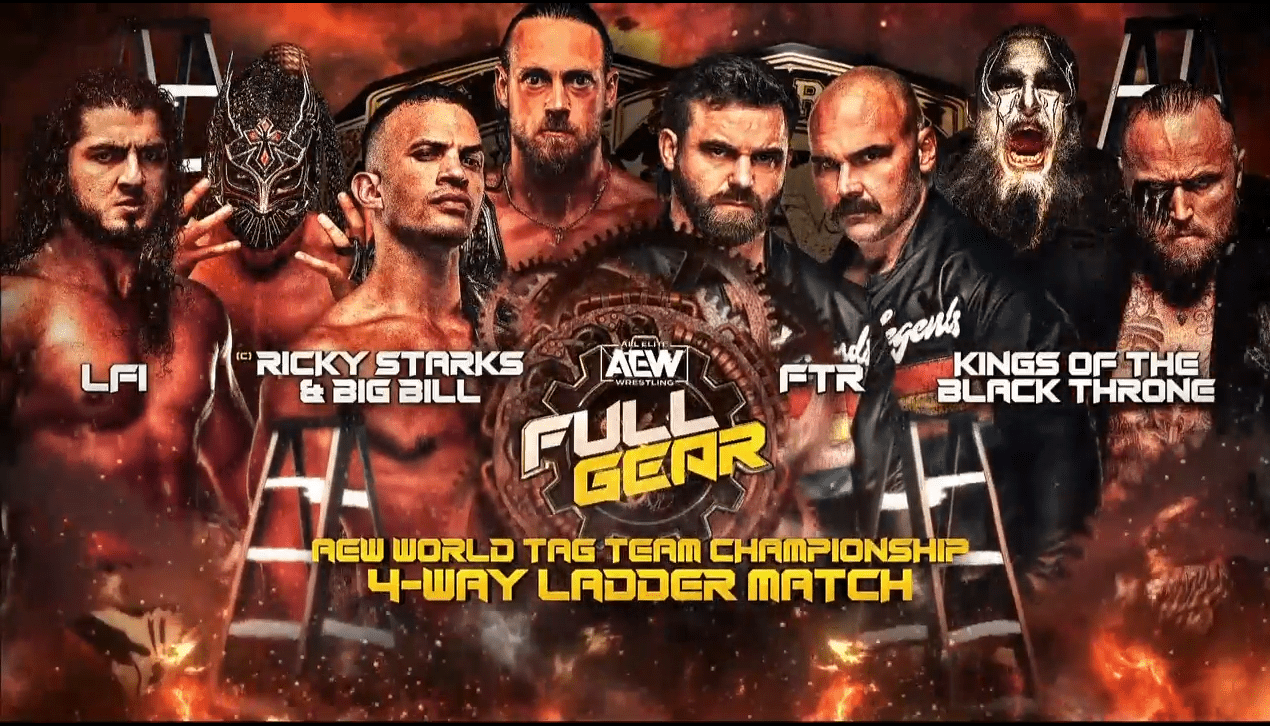 Winners: Ricky Starks & Big Bill
After a long series of acrobatic/stiff spots, Big Bill caught Starks from falling off a ladder, propped him back on it, and they retained their belts. Yes, the ending did land as suddenly and flatly as I described.
Another chaotic video game match with no rules/restrictions. I don't know why we'd need to have these when AEW Fight Forever is selling so well and so many people are playing/streaming it. Also, I'm glad that FTR got away from the evil WWE, who wouldn't book them in serious, grown-up angles with professionals that want to present the sport as it was in better days… </sarcasm>
Julia Hart vs. Skye Blue vs. Kris Statlander (TBS Title)
Winner: Julia Hart (pinfall)
Statlander was the obvious dominant force in this bout, but the two smaller lasses repeatedly teamed up to keep her down. In the end, Kris crushed Blue with her finish, but Hart knocked Statlander out of the way and quickly covered Skye. The conclusion was great, but it took a hell of a long time to get there.
All three women have improved since they first appeared on television, but the AEW women's division is still nipping at the heels of NXT's, let alone WWE's. From where I'm sitting, the AEW audience enjoys the view of attractive young lasses in underwear, and, in exchange, they politely applaud the non-PPV-level wrestling in front of them.
Tony Khan vs. The Dwindling Good Will of Wrestling Fans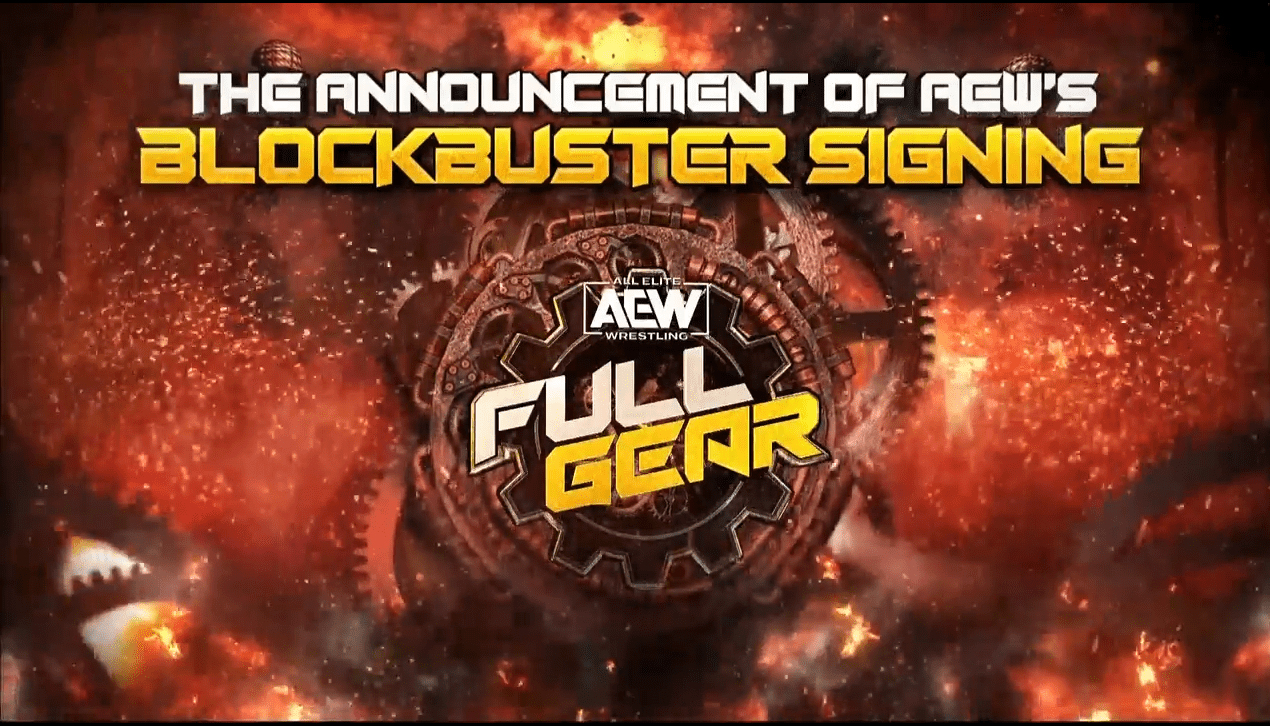 Today's big announcement (there'll be another one soon!) from Tony Khan that's meant to get your nose stuck to the TV screen is that… *pause for effect*… Will Ospreay has officially signed with the company… *exhale*
Will's been around AEW for a while now, so it's not that big of a shock. Unless, of course, you're the owner of AEW, and you thought you almost lost Ospreay to the other company. Then, there's a huge reason to do a self-satisfied victory dance of sorts.
I swear, if Tiny Tony could suck it himself, he'd never leave the house.
Swerve Stickland vs. "Hangman" Adam Page (Texas Death Match)
Winner: Swerve Stickland
Three minutes into the match, Page was attacking Swerve's chest with a stapler. Two minutes later, they were bleeding. This would have meant far more for the long-awaited death match to settle this feud, except for the fact there was blood in two of the previous matches on the card. Ultimately, Brian Cage ran out to help Swerve, and Page passed out with a chain around his neck.
Just like I've highlighted in the past with Page, Strickland has potential. Unfortunately for Swerve, he's going to throw away any chance of genuine growth (also like Page) by marinating in all of this counter-productive, outlaw trash.
Chris Jericho & Kenny Omega vs. The Young Bucks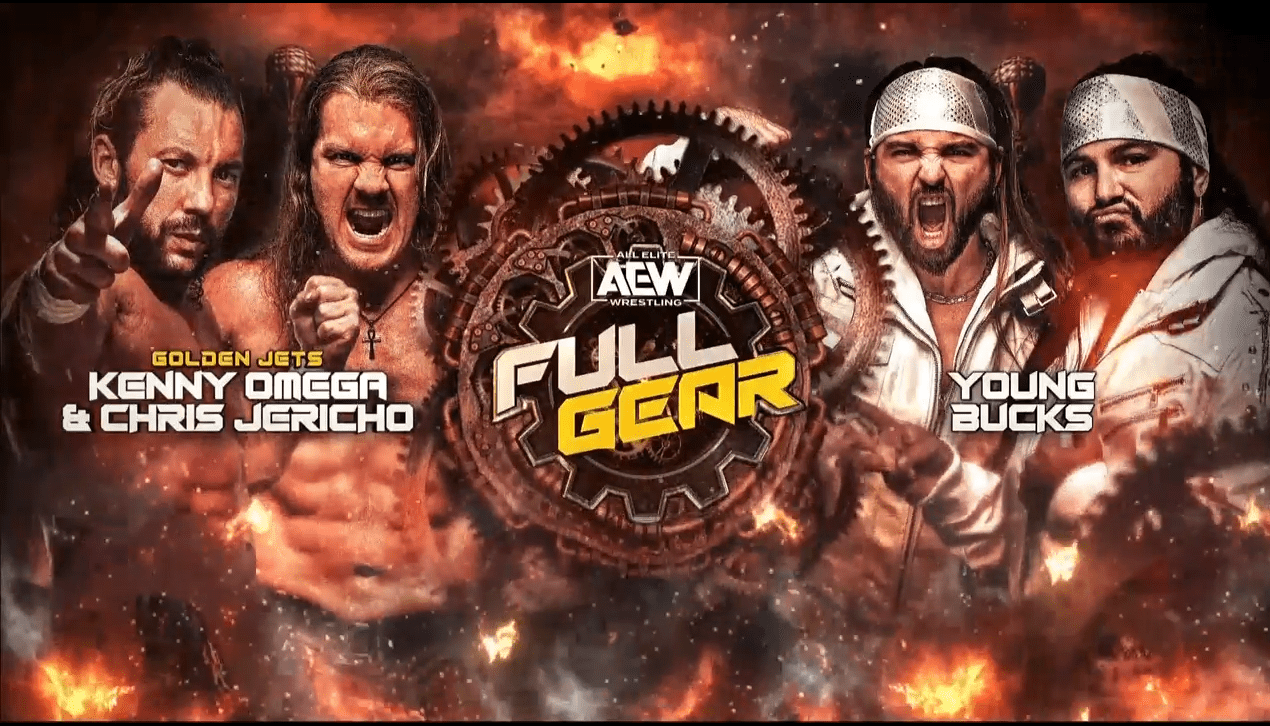 Winners: Chris Jericho & Kenny Omega (pinfall)
To be perfectly honest, I watched Full Gear a few hours after it aired, and I fast-forwarded this to the finish. After (I imagine) 100 masturbatory, gymnastic tricks on a blood-soaked ring canvas, Omega ended Matt Jackson with the One-Winged Angel.
Matt and Nick, The Hardy Soyz, have been a pathetic pair of one-trick ponies since they got big on the indies. He may be athletic, and his dressage routines are second only to Aubrey Edwards', but Kenny Omega couldn't beat an egg with a selection of power tools, let alone beat someone's butt in a scrap. I'm simply not buying that he could legitimately handle himself in a stressful public discussion, let alone a real fight. Chris Jericho once brought something to AEW, but after he "saved the company" from the 2020 lockdown and didn't go on tour with Fozzy, his ego evolved, escaped, and enslaved the promotion.
MJF vs. Jay White (AEW Title)
Winner: MJF (pinfall)
During the pre-show, MJF was assaulted with a chair and taken away in an ambulance. It was later announced that MJF was injured, that he was out of the main event, and that Jay White was going to be awarded the belt. Adam Cole stepped forward and said he'd rather wobble down to the ring on his crutches and fight White than watch MJF's title be handed over.
Before the bell rang for Cole vs. White, MJF showed up driving the ambulance he was carried off in. A relieved Cole got out of the ring and let Friedman limp his way into a pummeling. Obviously, MJF sold his injured leg for the majority of the match. They teased a towel-throwing by Cole when MJF was trapped in a Figure Four, but Max wriggled out of it.
When setting up an announce table spot, said table exploded the millisecond White's body fell towards it. This caused the crowd to boo, so MJF jumped off the top turnbuckle to the floor with an elbow drop, just so the fans didn't feel like they'd missed out.
Once the referee took a bump, Cole threw in the Dynamite Diamond Ring, but White intercepted it. MJF neutralised the threat via a low blow, fended off the Gunn brothers, and then KO'd Jay with a DDR-loaded punch.
"(MJF) can bang on about 'The Bidding War of 2024' all he likes, but at this rate, it's going to be between AEW and TNA… if he's lucky. Every time he agrees to work these dumb matches and pull loads of goofy nonsense over, he lowers his own worth." – From my review of AEW Double or Nothing 2023
The situation with MJF has plummeted to new depths since I made the above statement in May this year. The tacky comedy skits and needy pandering have soured a once flawless character. Since CM Punk was booted, MJF was the momentary replacement star, but the backstage, pre-filmed, reality-show rejected reels AEW has churned out have killed a lot of hard work.
So Long, and Thanks for All the Disappointment…
Well, that's it. No more AEW for me, thanks. As I mentioned in the intro, this will be my last review of their shows. Don't fret; I'm not going far. It's WWE Survivor Series next week, so I'll be back for that and other WWE events, as I have here for a couple of years now.
Tony Khan's had a while to turn this vanity project into something palatable/serious, yet he refuses to do so. He's going to get his box of toys out and play with them on national TV and PPV, and he doesn't care if he's in the way of millions of pro-wrestling fans who fell for his "serious sport-based presentation" lie.
This is like Disney thinking it knows how to tell comic book stories, like Netflix believing they know better when re-writing established greats like One Piece, and like all these hijacking, hipster wankers cosplaying as gamers, geeks, and nerds.
I'm convinced Tony Khan is worse than Vince McMahon. I mean, at least Vince would eventually react to the market, ratings, TV networks, and sometimes even those nearest to him. Tiny Tony's playtime is just going to steamroll along no matter what happens.
I'll probably return to comment when Khan is found nude, soaked in baby oil, and surrounded by smashed-up office equipment.
–  OLDER RESULTS –
Thanks for reading these AEW Full Gear results! Feel free to get in touch on X/Twitter, SUBSCRIBE to my YouTube channel, and check out everything else I write about over on: