REVIEW: Spider-Man: Into the Spider-Verse (2018)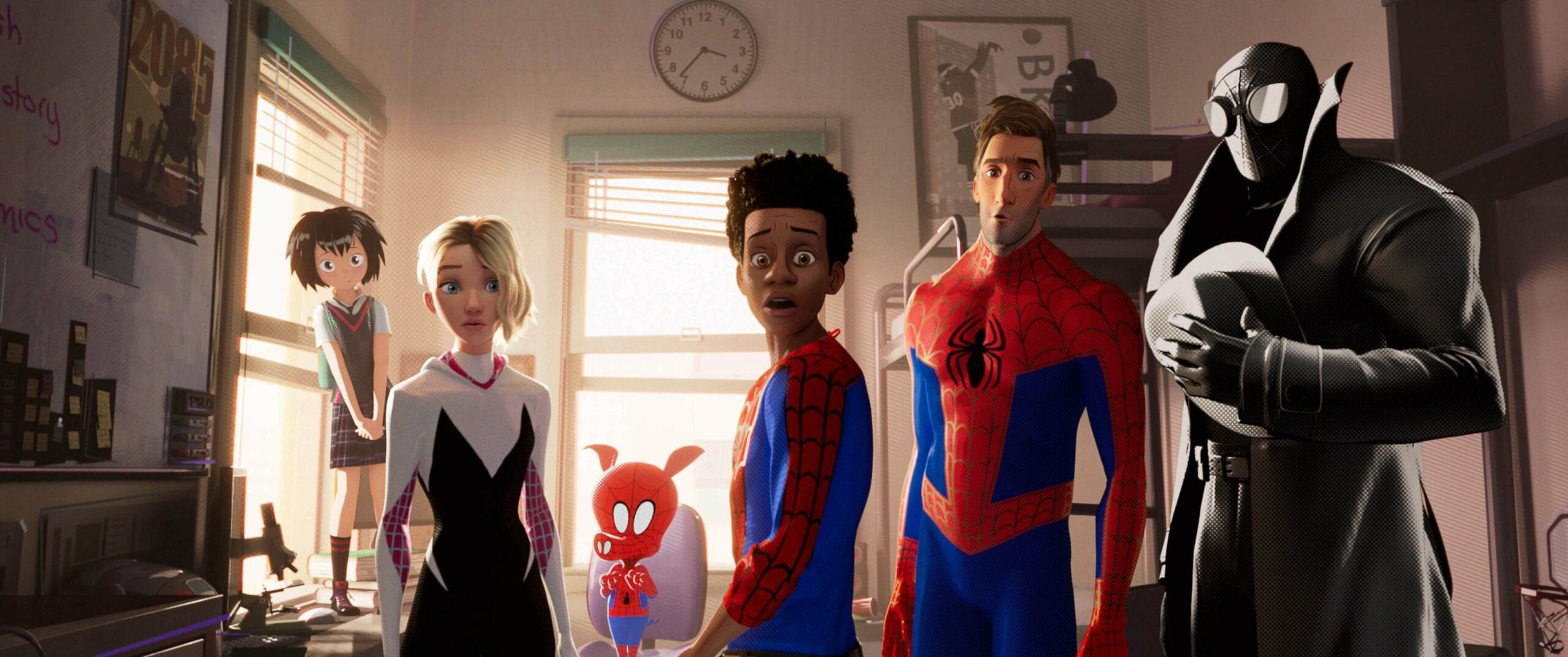 There is no shortage of Spider-Man-related content in mainstream media. After the initial Sam Raimi Spider-Man trilogy, we were soon given the Amazing Spider-Man films. The Amazing Spider-Man 2 didn't perform at the level Sony expected, which caused them to scrap plans to expand that universe. Just two years later, Spider-Man made his MCU debut in Captain America: Civil War. This proved to be the spark needed to reignite the demand for more Spider-Man content. Since then, Spider-Man: Homecoming was met with positive reviews and Venom was just dumb fun. We also got Spider-Man for the PS4, which has been praised by many as the definitive Spider-Man experience.
Among all of this content, the announcement that intrigued me the most was Spider-Man: Into the Spider-Verse. Not only was this going to be an animated film, but it would tell the story of Miles Morales. Peter Parker is the Spider-Man everyone knows, but Miles has become a fan favorite since his debut in 2011. Fans of the character have been vocal about their demand to see Miles on the big screen. I'm glad they got their wish because this film blew me away. Spider-Man: Into the Spider-Verse is the best Spider-Man movie I've ever seen.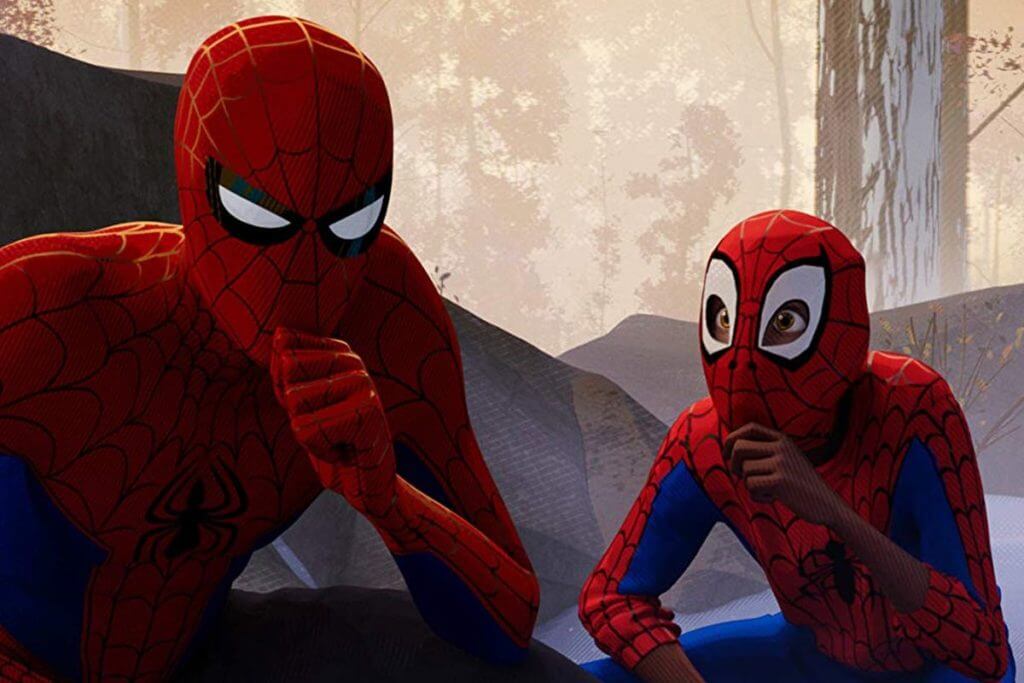 Spider-Man: Into the Spider-Verse follows Miles Morales, an Afro-Latino teenager from Brooklyn, New York. While out at night with his uncle doing graffiti art, he's bitten by a radioactive spider that gives him powers just like Spider-Man. After Kingpin opens up the multiverse, Miles has to team up with Spider-Men from other universes to save his world and help them get back home.
Spider-Man: Into the Spider-Verse is fantastic, and it all starts with Miles Morales. I've always been a fan of Spider-Man. I think Peter Parker is a great character, but the one thing I never felt was his connection to New York City. Miles is a character that represents the side of New York that I'm familiar with. Some of the less emphasized parts of his home life reflect what I see every day as I walk the streets of NYC. Miles being so heavily influenced by current day New York culture makes it easy to become immersed in this world and invested in his story.
The part of his personal life that does get highlighted in Spider-Man: Into the Spider-Verse is his relationships with the father figures. His actual father is a police officer that tries to push Miles in directions that will better his life. Miles is forced to go to a school that he hates, and the miscommunication between him and his father causes a rift between them as the movie progresses. Miles also has a close relationship with his uncle Aaron. Miles feels a lot more comfortable talking to Aaron about life and his interests. When Miles finds out about Aaron's other life, it quickly leads to some of the heavier moments in the film. The third father figure is Peter Parker. Like many people in New York, Miles does look up to Spider-Man. When he finally meets Peter, he's nothing like the person Miles envisioned him to be, but they still form a bond that largely defines the film. They both go through their own character arcs and learn a lot from each other.
The story of Spider-Man: Into the Spider-Verse involves opening the multiverse, which introduces us to a bunch of different Spider-Men. Spider-Noir, Spider-Ham, Peni Parker, and Gwen Stacy join Miles and Peter to form our ragtag crew. I love how each of the characters is able to showcase their unique personalities. Spider-Noir and Spider-Ham add a lot of humor to every situation. Gwen is a more serious character, and her chemistry with Miles is spot on. Peni Parker is heavily influenced by anime, so her character design and expressions are unique when compared to everyone else.
When I first saw the Spider-Man: Into the Spider-Verse trailer, the one thing that immediately stood out was the animation. This is a truly unique art style that tries its best to look like a moving comic book. The movie looks beautiful, and the animation feels like a love letter to the comic book medium. The animation is fluid, and the action sequences are truly dynamic. The final fight is almost dreamlike, with constantly shifting colors and a loose sense of physics.
The voice acting is also fantastic. Shameik Moore leads the cast as Miles Morales, and he does a great job. I've liked him in other things like The Get Down and Dope, so I'm glad that his talent translates to voice acting. I've only seen Jake Johnson in New Girl, so I was scared when I heard he was cast as Peter Parker. It didn't take long for him to remove all doubt from my mind. Once I understood what type of character Peter is in Spider-Man: Into the Spider-Verse, it became clear that Johnson was a great choice for the part. Bryan Tyree David, Mahershala Ali, and Hailee Steinfeld are all impactful in their minor roles too. There are so many great performances from extremely talented actors, but none of them stood out more than Nicolas Cage as Spider-Noir. His comedic timing is just right in every scene, and the others play off of his darker humor and poke fun at the universe he's from to deliver the best jokes in the movie.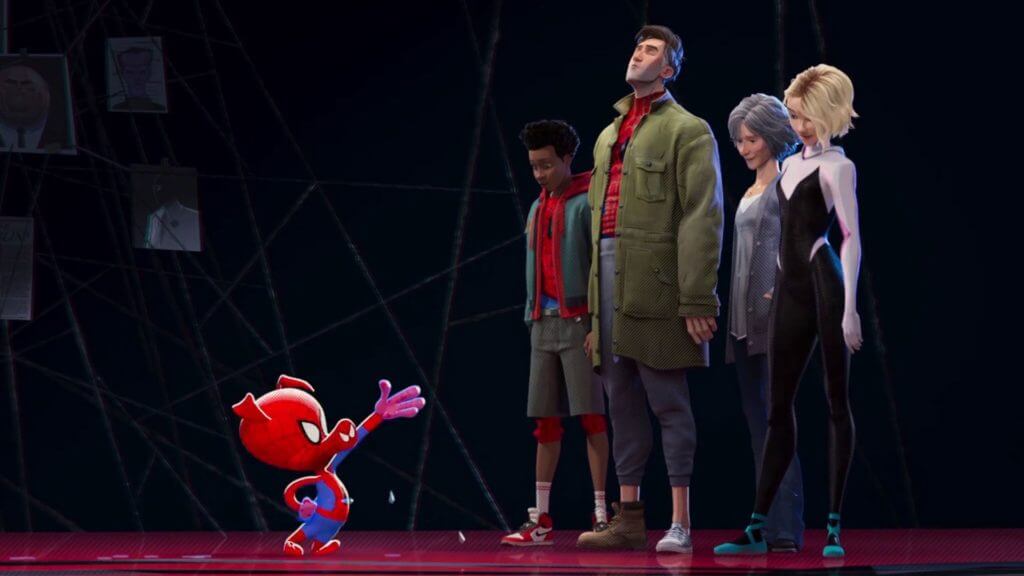 Spider-Man: Into the Spider-Verse is a special movie that highlights the essence of what it means to be Spider-Man. It's a journey that a young man takes to find himself and become a hero. This film is heartwarming, thrilling, and hilarious all at once. This is easily the best Spider-Man movie I've ever seen, and I can't wait to watch it again. The way they handle Miles' character establishes him as Spider-Man while differentiating him from Peter Parker. They even show that Miles has his own unique set of abilities that are really cool.
I can't end this review without mentioning Stan Lee. He has a cameo in the film that works as a moving tribute to everything for which he stood. His words are a powerful message for Miles while he doubts whether he could ever live up to the mantle of Spider-Man. It's a picture perfect moment that makes an amazing movie that much more special. R.I.P. Stan Lee, and thank you for making us all true believers.
Plot - 9
Acting - 10
Direction/Editing - 9.5
Music/Sound - 10
Animation - 10
9.7
Outstanding
Spider-Man: Into the Spider-Verse is a riveting origin story for Miles Morales. The unique animation style and amazing characters turn this film from just another Spider-Man movie to something truly special.