From the Panels to the Big Screen
Did you know comic book adaptations into cinematic experiences are almost as old as movies themselves?
Since ancient times – and all during the existence of moderately civilized cultures – mythology has been overflowing with pantheons of gods reflecting the needs and aspirations of the people who conceived them. In a grim and gritty era of large cities, crime, corruption and high-tech, it's obvious that our mythopoeias are going to be based on heroes and vigilantes trying to survive amidst all the chaos, avatars of their own metropolis and often combining forces to serve justice in a global – and sometimes universal – scale. But it should also be noted that the comic book medium is not exclusively about telling stories of guys in tights; any type of story, be it about cowboys, horror, and even biographies, has been illustrated in sequential panels throughout history. Its dynamism and narrative versatility have made comci books a target for movie adaptations from the inception of both art forms.
1898 saw the release of the silent adaptations of Ally Sloper (created in 1867) by Charles H. Ross, published in Great Britain in the Judy magazine, and The Katzenjammer Kids (created in 1897), by Rudolph Dirks & Harold H. Nerr, from the American Humorist supplement in the New York Journal.
Ally Sloper's Half Holiday (1884) was the first modern comic book in its own right – that we know of.
Here's a list of movie suggestions (if you haven't already watched them) featuring comic book characters that jumped to the film format. It's in no way a list of the "best comic book movies of all time;" writing those is reckless and ridiculous. These are only fun recommendations, in my very personal opinion, to help illustrate a mostly unsung diversity of themes and history. I hope the list will make you sink into the marriage of these artistic disciplines regardless of epoch and topic.
Silent: Everett True Breaks Into The Movies (1916). The mishaps of the grumpy Mr. True (Robert Bolder) transpire brilliantly in through the breaking of the fourth wall. I think both the strip and the movie were the first examples of this device in their respective mediums. Sadly, records of that period are hard to come across and there is no way to corroborate the director. Also, the Silent Age of Cinema was when these cousin mediums were the closest to each other in terms of narrative and structure because of how they approached scenes with narrative prose cuts.
Serial: Superman (1941). This Fleischer Bros. cartoon was legendary in every sense of the word. The first short cost Paramount Pictures $50,000, twice the standard rate from back then, and you can actually see every single penny on screen. The adaptation has almost every trait of the Golden Age comic book, from a non-American agenda Superman to an intrepid and strong Lois Lane. The Man of Tomorrow even faces Hitler, the Nazis, and the Japanese. Its Art Deco look is something DC Comics is still emulating both in comic books and in their animated features to this day. It's also responsible for making Supes go from "able to leap tall buildings in a single bound" to "Up in the sky! It's a bird! It's a plane!" In 1985, Fleischer Studios was inducted into the company's 50th-anniversary list "Fifty Who Made DC Great" for their contribution.
Musical: Annie (1982). Based on Little Orphan Annie (1924) by Harold Gray, which is also an adaptation of a celebrated Broadway show, this movie has had great influence in modern pop culture, especially in TV shows, even ignoring the fact that the story it comes from was mentioned by Fortune magazine as "the most popular comic strip of 1937."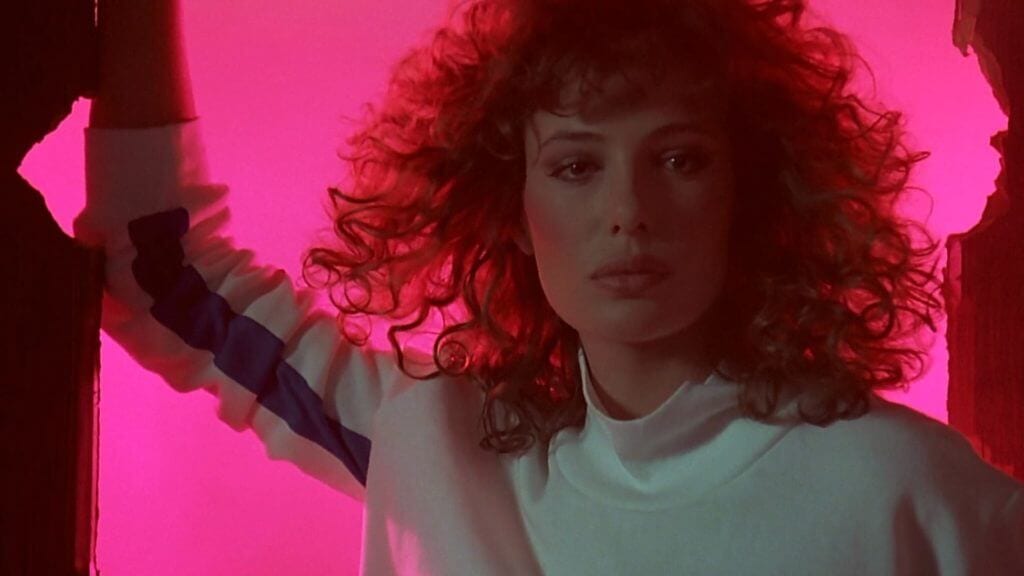 Comedy: Weird Science (1985). The first comic book film featuring Robert Downey Jr., and the story that gave '80s teenagers Kelly LeBrock in her role as Lisa, a sort of genie of the digital age that comes to existence through a bizarre experiment; every nerd's dream. The story is based on "Made From the Future" by Al Feldstein, published in the Weird Science anthology title from the good folks at EC Comics in 1951. Its popular theme song was performed by Oingo Bongo, whose frontman, Danny Elfman, later composed music for films like Batman.
Heroes: The Rocketeer (1991). You can't ask for anything else out of a classic heroic story: a charming and extraordinary pilot, Cliff (Billy Campbell), comes across a jetpack designed by Howard Hughes, dates the gorgeous Jenny Blake (brought to life by Jennifer Connelly), and fights against the Third Reich in a totally Deco set. Not even the sky was the limit for this picture! It's no coincidence that Joe Johnston was picked to direct Captain America: The First Avenger (2011) after his epic conception of Dave Stevens' virtuous story.

Western: Blueberry: L'expérience secrète, or Renegade (2004). A film that vaguely adapts the "The Lost Dutchman's Mines" story arc from the celebrated, long-running Franco-Belgian bande desinée albums of the same name by the legendary Jean "Mœbius" Giraud and written by Jean-Michel Charlier. This film was directed by Jan Kounen and stars Vincent Cassel as U.S. Marshal Mike "Broken Nose" Donovan, Juliette Lewis as Maria Sullivan, and Michael Madsen as Wallace Sebastian Blount. The movie is not the average western since it strays from a conventional narrative in favor of a heavily visual psychedelic experience influenced by the experiences of both Kounen and Mœbius in countries such as Mexico – the comic book author grew up in Mexico, this inspired his Blueberry comic book – drawing influence from shamanism for a story where Donovan tries to keep the peace between the Americans and the native tribes while dealing with the passing of his wife.
Comic book purists did not like the direction this project took but it has since become a French cult-classic and was publicly championed by Mœbius (because the film resembled his Blueberry 1900, a never-produced surrealist sequel to the original albums). 
Horror: Dellamorte Dellamore, or Cemetery Man (1994). This twisted picture is based on the macabre work of Italian comic book creator Tiziano Sclavi, better known for being the mind behind Dylan Dog, and it was directed by his paisano, terror director Michele Soavi. It stars Rupert Everett as Francesco Dellamorte, a cemetery keeper surrounded by the dead whose only companion is the mentally deficient sidekick Gnaghi (François Hadji-Lazaro). Besides dealing with all the rumors about him spread through the town of Buffalora, he also has to keep in check all the deceased folk who have the pesky tendency to not stay dead in that graveyard. The celebrated director Martin Scorsese considers it one of the best '90s Italian films and it comes as no surprise how the movie has amassed a cult following over the years.
Sci-Fi: Mobile Armored Riot Police: Ghost in the Shell (1995). Masamune Shirow's celebrated manga, along with his previous works and Katsuhiro Otomo's Hepburn: Akira, are considered definitive works in Cyberpunk Sci-Fi in general, not only in the Otaku medium; yet Mamoru Oshii's anime adaptation has managed to become a classic in its own right. His very humane take on Major Motoko Kusanagi's existential struggles as she (or it) internalizes what it is to be a cyborg with a conscience while she is on a case tracking down a hacker who seems to be very aware of her condition has been recognized as one of the best animes of all time and has garnered the admiration of filmmakers of the size of James Cameron and the Wachowskis, who have happily admitted to being influenced by this seminal work.
Alternative Cinema: Ghost World (2001). The first story from the panels featuring the globally acclaimed Scarlett Johansson (Rebecca), along with Thora Birch (Enid), shows us the lives of quintessential nineties – and a little alienated – teenage girls who have to deal with life & love after high school. Besides receiving a lot of prizes, I think the screenplay adaptation by director Terry Zwigoff and Daniel Clowes (author of Eightball, the anthology comic book where this story originated) is actually better than the source material.
Crime: Road To Perdition (2002). Nominated for six Oscars, the film has an interesting level of dramatic tension with Tom Hank's performance as Michael Sullivan and the story of organized crime in the middle of the Great Depression, which feels so natural I wouldn't be surprised if some thought it was based on a true story. The comic book was penned by Max Allan Collins and illustrated Richard Piers Rayner, and originally published by DC's Paradox Press in 1998.
Biopic: American Splendor (2003). This celebrated film brings us, from the streets of Cleveland, the life of Harvey Pekar, a peculiar, grumpy man who likes to collect jazz records and meets the celebrated underground comic book artist Robert Crumb (Fritz the Cat). His new friendship makes him decide to publish his own comic book series about his everyday life in Ohio. Not only is the main role beautifully performed by Paul Giamatti, but the movie is narrated by Harvey himself. The art department was very careful to capture the flavor of comic books – in spite of it being a real-life story – by using panels in their transitions and making them an interesting incorporation of the visual aid in film form.
Documentary: Comic Book Superheroes Unmasked (2003). An excellent crash-course by the History Channel about the editorial life of superheroes from their inception in Action Comics #1, Superman's first appearance, to the 21st century. It features the anecdotes of luminaries and comic book gurus such as Will Eisner, Stan Lee, Frank Miller, Kevin Smith, Neil Gaiman, and Michael Chabon.
Mockumentary: Comic Book – The Movie (2004). Conceived by Mark Hamill, A.K.A. Luke Skywalker or the best Joker ever, Comic Book – The Movie was filmed on location at the world-famous San Diego Comic-Con with the scriptless performances of actual comic book celebrities. It tells the story regarding how the fictional Golden Age character Commander Courage is being adapted into a summer blockbuster with the help of the obsessed comic book nerd Donald Swan, played by Mr. Hamill himself. This movie provides a clear view of the comic book historical and social culture while being ingenious & funny in its production.
Anti-heroes: Punisher: War Zone (2008). Just as there was a Marvel Age of comic books in the sixties, there was one in the movies that began with their acclaimed features Iron Man and The Incredible Hulk in 2008. That same year, around winter season and with all odds stacked against it, the best Punisher adaptation was released under the Marvel Knights banner. And even when Marvel Studios treated this film as their "dirty little secret," Lexi Alexander captured to the dot everything that made Garth Ennis' Punisher comic book run into an instant classic. On top of that, she managed to rattle Frank Castle's (Ray Stevenson) world in the most organic form I've seen when it comes to comic book movies. The only flaw this movie – didn't – have is that it did not try to imitate Iron Man and The Dark Knight, it stayed true to the B-Movie nature of the character.
Animated: Batman: Under The Red Hood (2010). Universally acclaimed, holding a rare 100% approval at Rotten Tomatoes, well, all I can say is that this is the best Batman film ever produced. The story takes from the arcs Batman: A Death in The Family and Under The Hood (whose writer, Judd Winnick, exceptionally adapted the script for this animation). Not often – and it seems to happen mostly in animated comic book movies – are we presented with a Dark Knight just like the one in the comic books. The third act of the film is heartbreaking. Seriously, Batman fans, you MUST watch this movie.
Fantasy: Les Aventures Extraordinaires d'Adèle Blanc-Sec (2010): The first of an – alleged – trilogy in progress, Luc Besson adapts, in gorgeous style, the stories from the Franco-Belgian albums created by Jacques Tardi about an intrepid reporter from the early years of the 20th Century. The main role is performed by Louise Bourgoin, who comes back to Paris from an Egyptian expedition to have an adventure of historical and fantastical proportions which could be considered the best-looking film in the director's career.